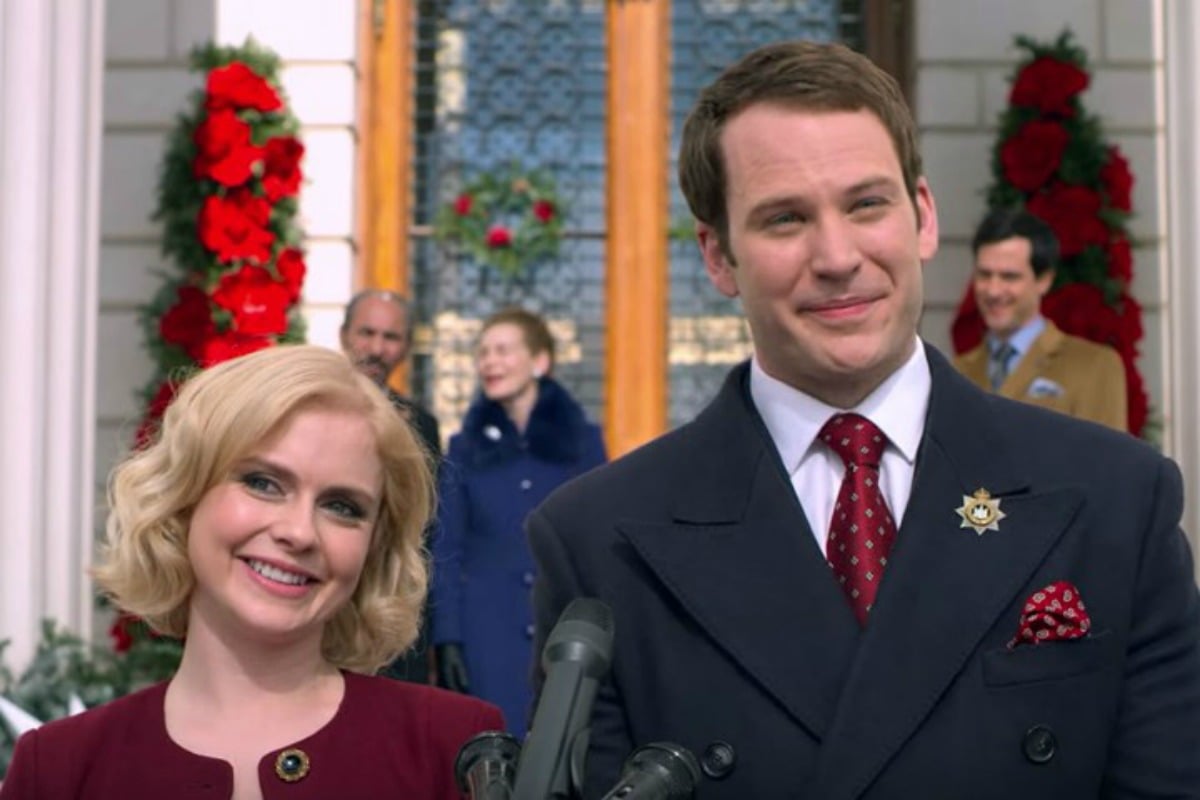 Netflix's original 'so-bad-it's-good' Christmas movie A Christmas Prince opened the doors for all of its other wonderfully bad Christmas content.
And for that, we are eternally grateful.
This year, we've been gifted with the third installment in the Christmas Prince series, A Christmas Prince: The Royal Baby. Isn't it weird how Richard and Amber's story perfectly matches up with the timeline of real-life royals Prince Harry and Meghan Markle? Such a strange coincidence.
Watch A Christmas Prince: The Royal Baby's official trailer. Post continues below video.
The Royal Baby focuses on the upcoming… royal baby, obviously, but while battling with cravings and an inability to put on her slippers, Amber has a lot of other sh*t to deal with.
Richard must sign a 600-year-old truce treaty with visitors from a nearby kingdom. The treaty then vanishes, which is really inconvenient because it just so happens that if it is not signed before Christmas, their first born child will be cursed! Disaster.
There's also a feminist subplot, which is cool, a TRULY ridiculous horse riding scene, and a baby shower.
It's definitely the weirdest of the trio, because curses and ghosts and Amber's abilities as a investigative journalist, despite only having one actual journalism assignment under her belt (and falling in love with the subject of that assignment, because what are professional boundaries?).
As you can probably tell, the movie left me with a number of questions. Such as:
1. How does Amber still have a blog?
If we've learned anything from Meghan Markle, it's that in the royal world, blogs = bad.