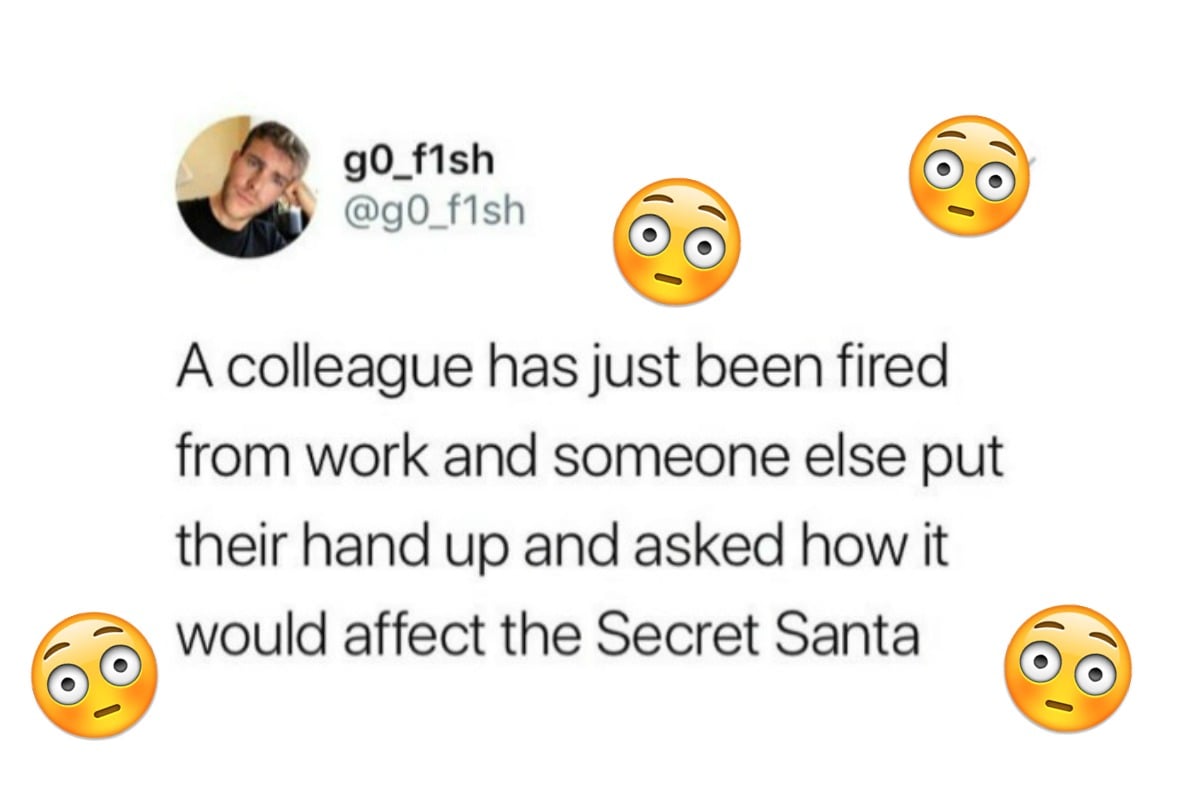 Hello.
Yes.
It's finally the last glorious week of work before Christmas.
There's a general feeling of festive cheer around the office.
Sandra from accounting has bought in her special rum balls.
Mike from sales is playing Christmas music… again.
You've just received yet another candle in the office Secret Santa.
You can almost feel the ~ Christmas ~ in the air.
You'd also like this GODDAMN WEEK to end before you tell Mike to pipe down with his motherflippin' Christmas cheer and throw some rum balls at Sandra… hard.
WHEN. WILL. IT. END.
It needs to end pls.
Anywho, here's 17 memes that perfectly sum up the unique torture that is the week before Christmas:
1.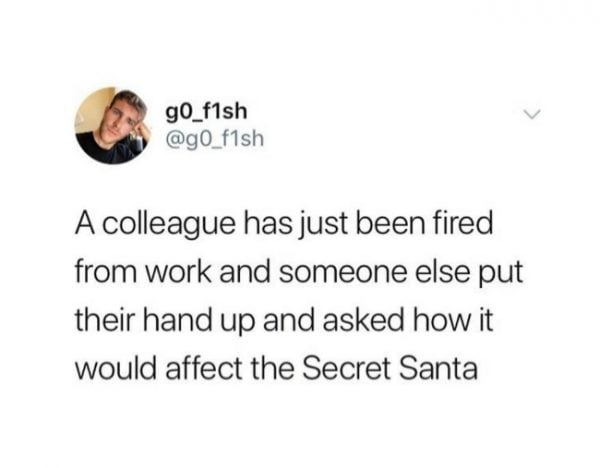 2.