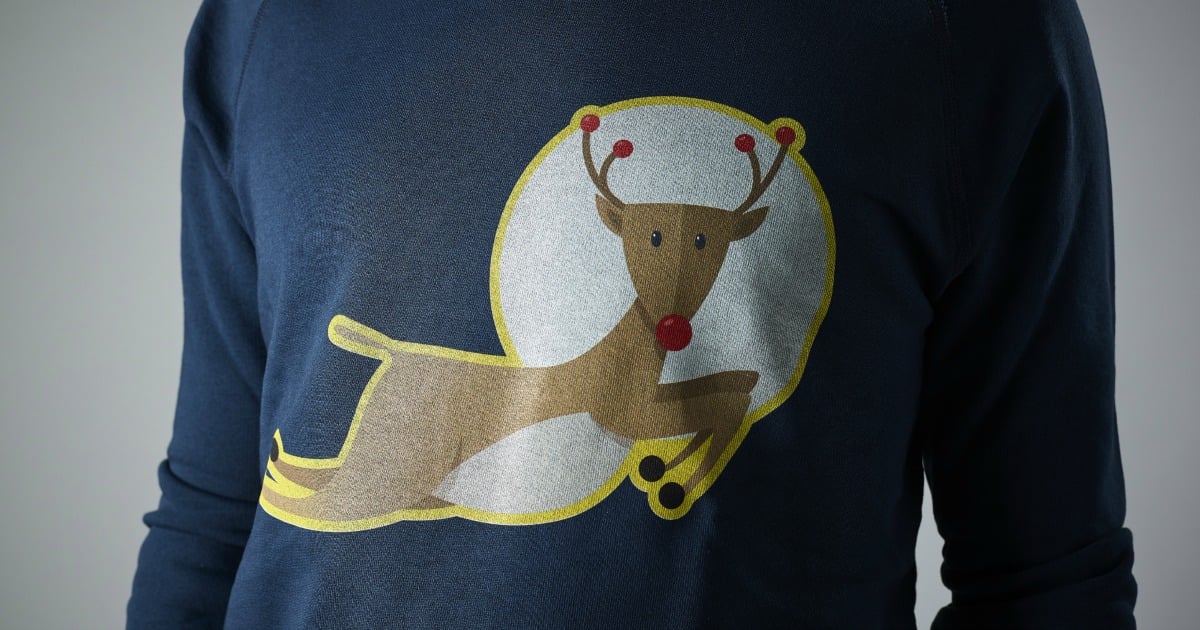 If Mr Darcy taught us nothing else in Bridget Jones' Diary it's that novelty Christmas jumpers are a timeless, necessary part of every person's festive wardrobe.
Sure, they may not be the most fashion-forward item, but there's something about that once-a-year reindeer knit that keeps us coming back every single December.
I mean, we all know how this turned out…
With that in mind, sustainable fashion designer Tom Cridland has invented a range of Christmas jumpers that come complete with a 30 year guarantee.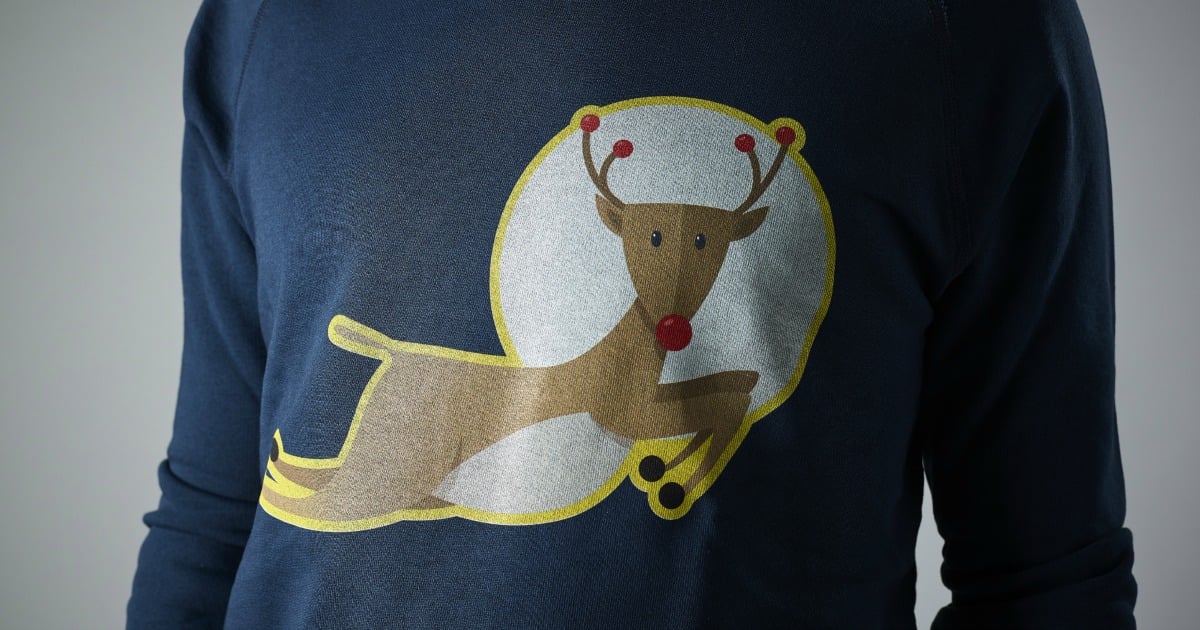 Even Rudolph is over the moon about it. Source: Supplied
The 26 year old's creations are built with a combination of technology, luxury fabric and old school craftsmanship to make sure they last a lifetime - "in contrast to the needless cycle of consumption and waste that exists all over the world at Christmas".