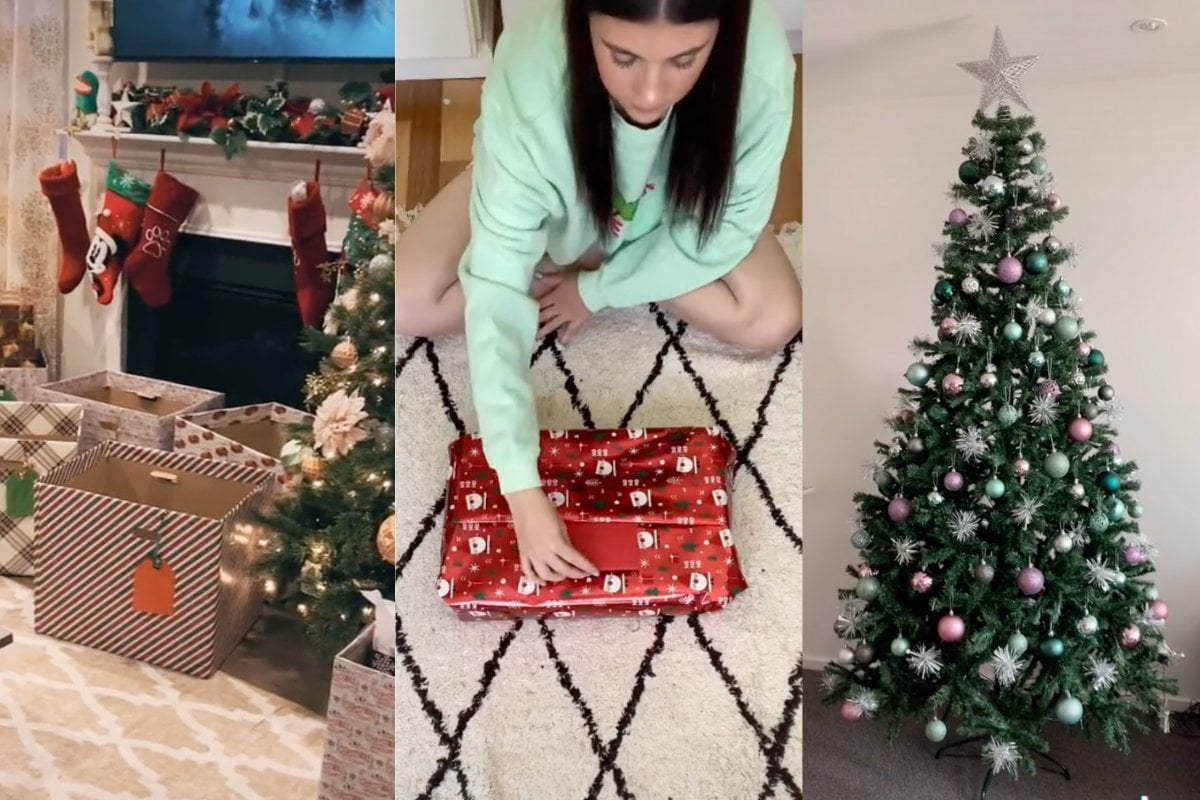 It's the most wonderful (read: stressful) time of the year.
From decorating our homes, to buying AND wrapping gifts, not to mention preparing for a family-filled breakfast/lunch/dinner, Christmas time can be heavy on the mental load.
Are you exhausted yet?
Side note: Check out the things Mums never say at Christmas. Post continues below.
We know your pain.
In fact, that's why we scoured the internet for as many tips and tricks as we could find that would take the sting out of holiday prep. 
Whether you're looking to spice up your home or save some cash on presents, here are 10 tips courtesy of social media on how to make the festive season easier.
1. The tinsel trick that will make your tree one-of-a-kind.
TikTok user, Teana shared a new way to style your tree with tinsel, and we're into it!
"Bored of the classic tinsel around the tree look? Try this," the text said.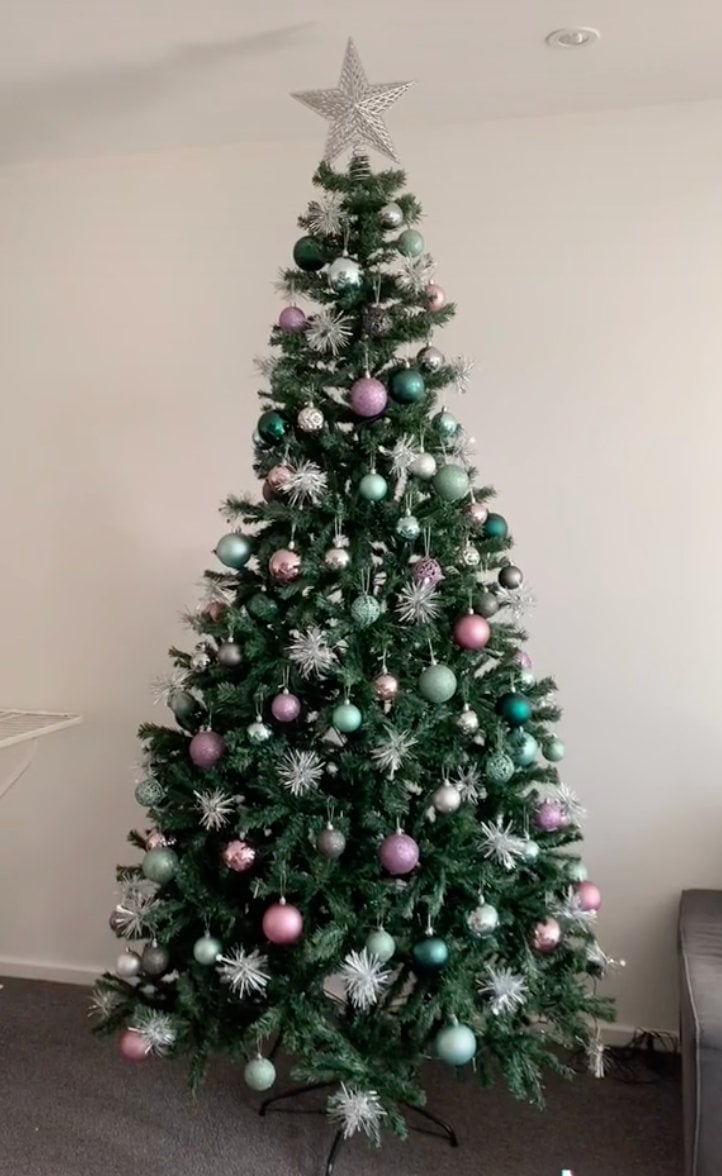 Image: TikTok.