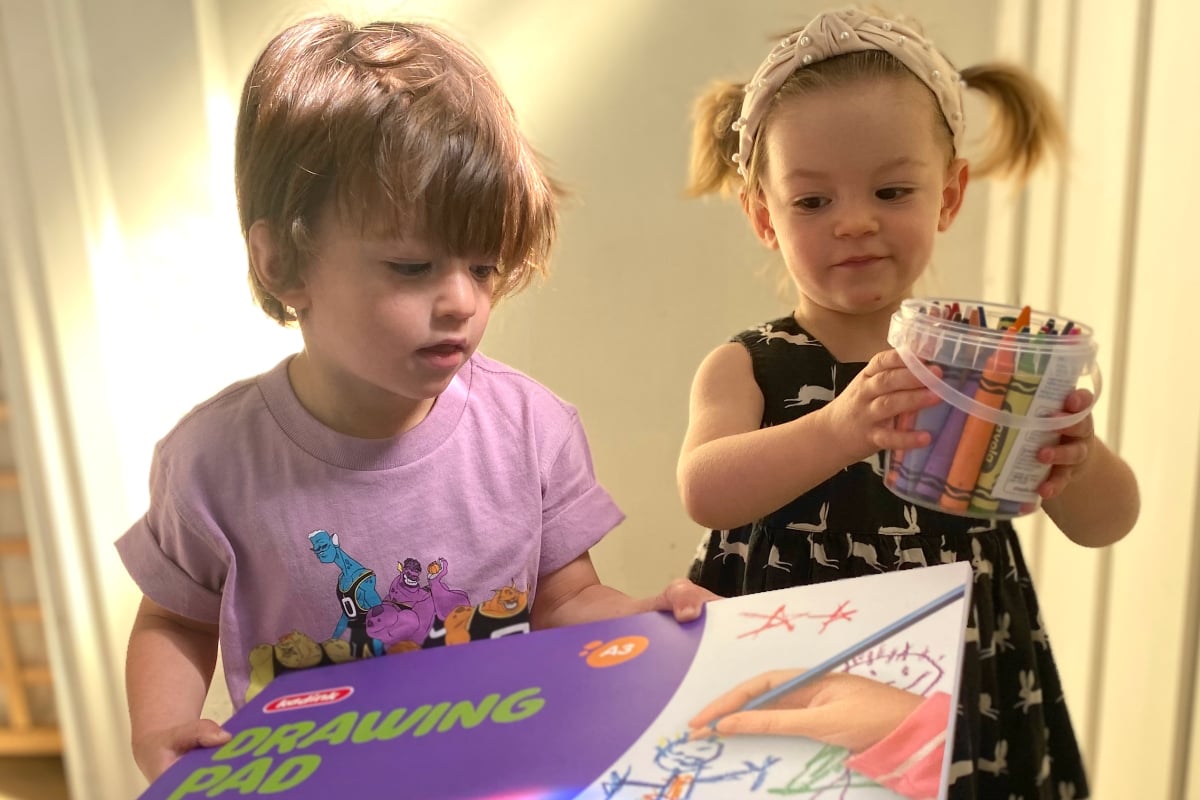 Before my twins were born, I was under the naive impression that having two children at once would save us money.
There was a big, silly part of me that thought they were likely to enjoy playing and wearing similar items, and that they would be amazing at sharing (another naive pre-parenting dream).
As soon as my boy-girl twins were born, they sprinted down two very different paths. My daughter was instantly a bold presence in our lives. After only 24 hours on earth, it was clear she was brave and opinionated. She exhibited learning styles I recognised as verbal and social.
My son was her polar opposite. He was much more reserved and very, very creative. His introverted nature translated into a solitary learning style, with a focus on all things tactical. Oh, and anything animal-related. If he had an animal, he was happy.
While there was definitely an overlap in their interests and needs, they excelled overtime at mastering similar concepts through very different methods of learning. That's meant having to find more diverse educational products that matched their unique personalities – without completely depleting my bank account.
Since becoming a father, I've developed an Officeworks obsession. Without a hint of exaggeration, I visit my local shop every single month without fail to buy new bits and pieces for our crafting. And it's not expensive.
More recently, I've been looking at their educational options. If I made you guess a number of educational products they sell, you'd probably be a few thousand off!
Yep, they actually have more than 3500 educational items – I know from hands-on, in-store, child-tested, daddy-approved product testing.
And that's what I'm here to brag about today. As my twins are so very different, I've tested products from different categories to see how it works for each of their unique styles. Keep these in mind for Christmas, folks.
Two different kids. Eight different products. Let's go.
Up first is the newest addition to our home: The Kadink Wooden Abacus!