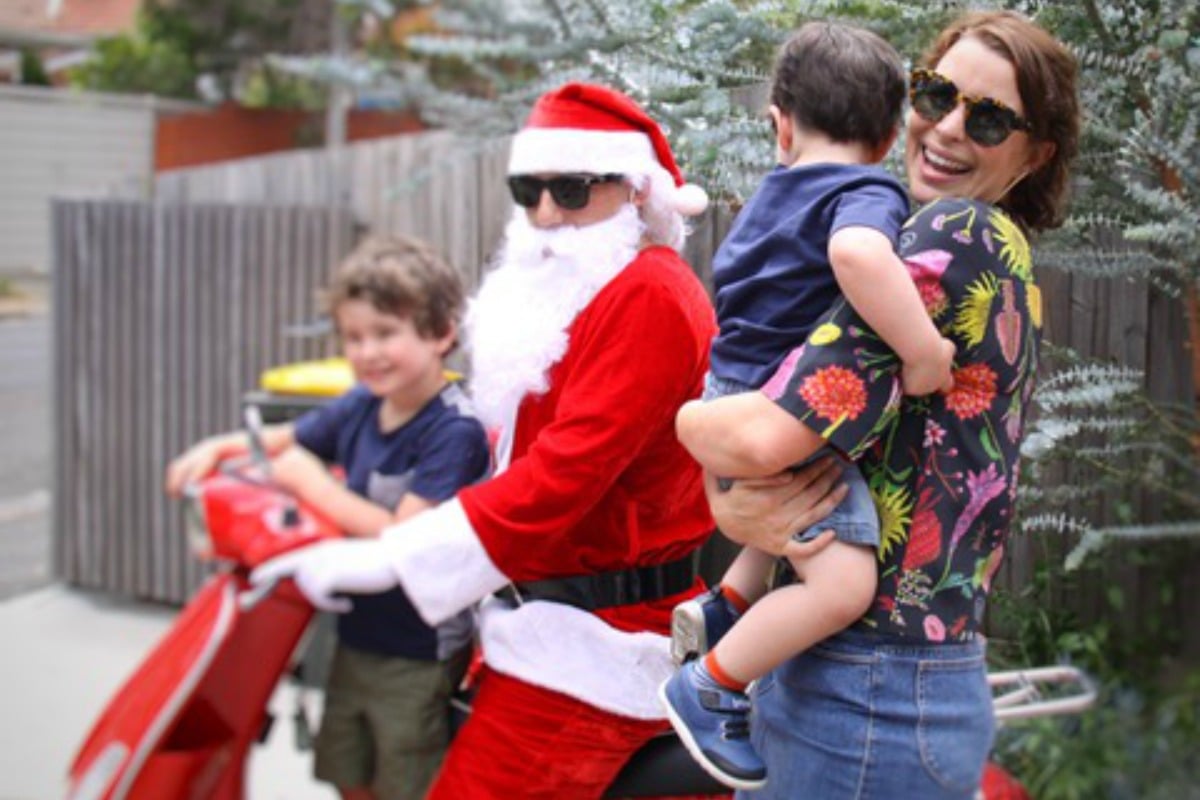 I remember my boyfriend's parents were alerted to my being on the scene when he showed up with thoughtfully-chosen and impeccably-wrapped Christmas gifts.
Even in my early twenties, the notion that Christmas was women's business was entrenched in my psyche.
I became his personal gift advisory and wrapping service of my own volition.
Things mums never say at Christmas. Post continues after video.
Fast-forward fifteen years and I'm still the self-appointed Christmas manager of my domain.
My husband says we should ditch the gifts and grab a roast chicken to eat at the beach on the big day. While this has obvious appeal, the hold of Christmas obligation always proves stronger. It runs deep in my family.
I don't want to disappoint my mum who doesn't want to disappoint her mum—who sits on the precipice of falling off her perch, elevating the obligation to the next level.
And I don't want to disappoint my kids who base their expectations on Christmas movies and advertising that mandate there should be a massive pile of gifts under their tree.
Over the years I've become painfully aware of the massive time vampire that Christmas has become. I've also started to notice the gargantuan gap between how much I do for Christmas versus that of my husband.