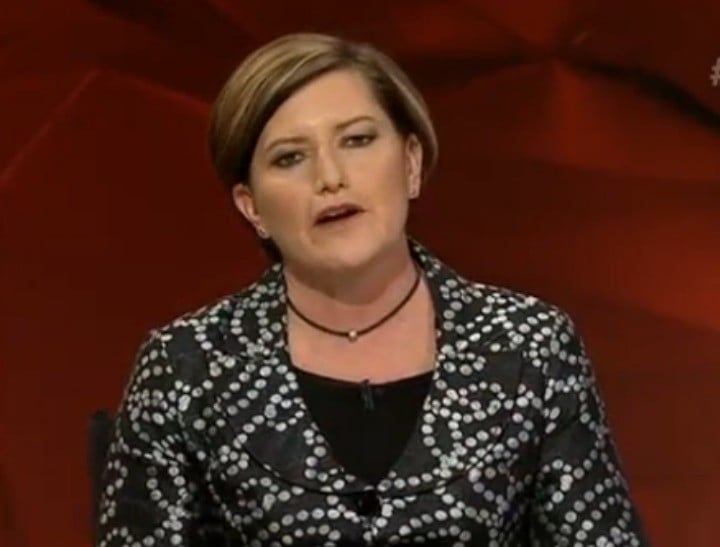 Christine Foster on Q and A last night. Nailed it.
'But what about the innocent children?'
That was the question put to Tony Abbott's sister Christine Forster, when she bravely took to the Q and A panel last night. (For the record, Prime Minster Tony Abbott has not appeared on the show since 2009.)
Christine Forster is a prominent campaigner for marriage equality. After getting married and having four children, Forster came out when she was in her early 40s and is now in a long-term relationship with her partner Virginia.
So of course, Forster's appearance on Q and A was bound to bring up some questions around marriage equality. And it started with an audience member who suggested same-sex marriage would negatively affect "innocent children".
"I'm thinking of the children — even the unborn children — who you're not giving a choice to, really. Because if we bring this bill in, what's going to happen to the children who don't even have a mother and father? Nature is a mother and father," the audience member stated.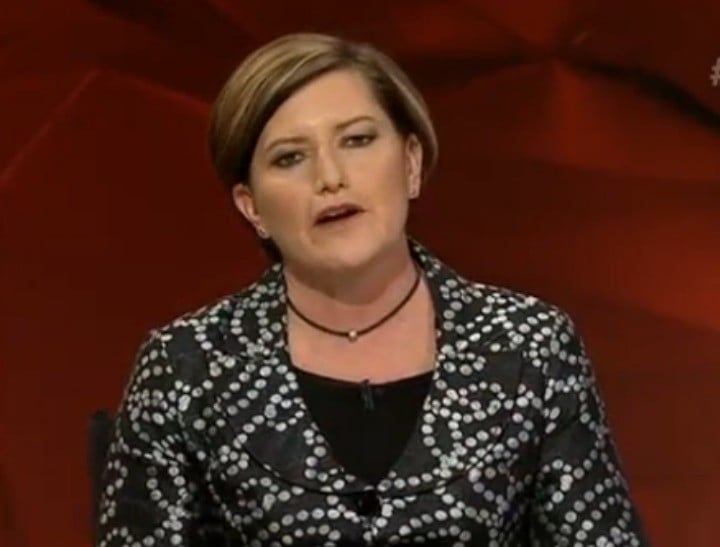 Read more: Coming out as a "gayby", from the child of same sex parents.
Forster, who has four children, reminded the audience of what is actually important within a family: love and support.
"The important thing, I think, about children and families is that they are in loving, supporting families," Forster said.
BOOM.
"And with all respect, I don't think that is the exclusive preserve of the traditional family unit," she said.
"I think children can be loved, supported and brought to their fullest potential with the most wonderful self-esteem and self-confidence and ability to make the most of themselves in same-sex families and in single-parent families."
The audience member continued attempted to force her argument on the panel, and can be heard shouting from the audience, but was eventually cut off by the show's host, Tony Jones.