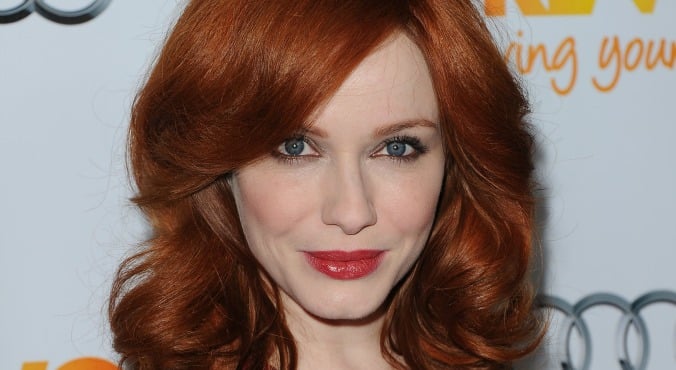 Image via Getty.
There must be something in the water at the moment, because not one, not two, not even three, but four celebrities revealed major new hairstyles overnight.
Christina Hendricks
She could be as famous for her signature fiery red locks as she is for her role as Joan from Mad Men, but Christina Hendricks has changed all that.
RELATED: We can't keep up with The Bachelor's Sam Frost's hair transformation
A natural blonde, Hendricks has returned to her lighter roots, showing off this strawberry blonde colour in her latest  Clairol Nice N Easy campaign.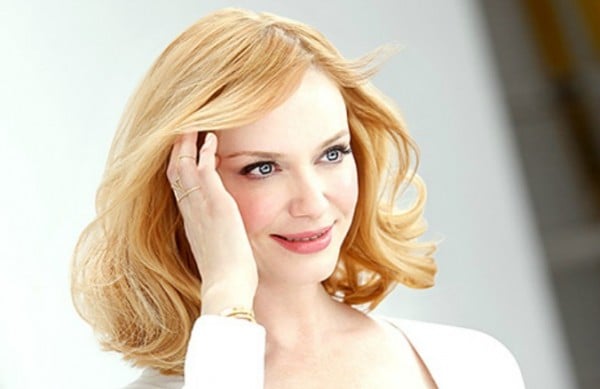 The 39-year-old actress originally went red as a 10-year-old, with her mother dying her hair after she fell in love with the character Anne of Green Gables.
With the final season of Mad Men due to air in April, Hendricks decided it was the perfect opportunity to test out being blonde once again.