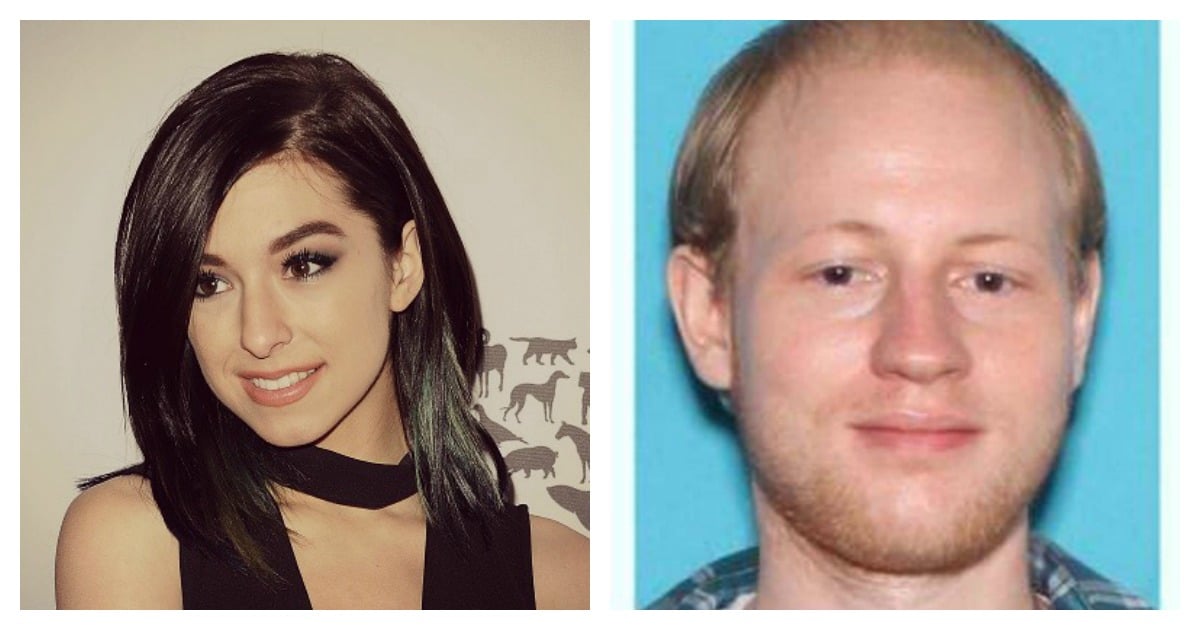 People all over the world are in mourning following the death of Christina Grimmie, star of the US The Voice.
According to a release from the Orlando Police Department, they were first called to the scene of the crime, The Plaza Live, at 10:30pm on June 10.
They had received calls from a number of people who had either witnessed or allegedly heard shots being fired.
Two minutes later, police arrived at the scene to find that two people had been shot, with one person already dead.
At the time, Grimmie was still alive and was urgently rushed to hospital with critical injuries. Soon after, she died as a result of those injuries.
Grimmie had just finished a concert and was having a meet and greet with fans when she was fatally shot.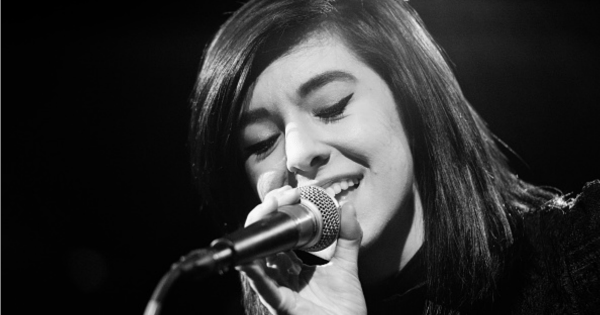 Image via Getty.
At the scene of the crime was Grimmie's brother, Marcus, who police have hailed a "hero".
"Christina Grimmie's brother, Marcus, tackled the suspect and shortly after that, the suspect shot and killed himself....Her brother Marcus is a hero and possibly saved countless other lives."
CNN are reporting that police have identified the gunman, who was first described as a 27-year-old white male, as Kevin Loibl.
At the moment, Loibl's background nor motive are known but the police have released a limited amount of information.
Loibl does not live in Orlando but police are investigating his phone and computer, hoping to find what his motive was the horrific act.
"He was armed with two loaded handguns and had additional ammunition on his person, as well as a hunting knife," police have reported.
Hours before the show, Grimmie released a tweet encouraging fans to come out and meet her after the show.
Since the shooting, fans and friends of Christina have expressed their deep grief for their lost idol.
Singer, Selena Gomez, tweeted: "My heart is absolutely broken. I miss you Christina"
Meghan Trainor has also released a truly heartbreaking tribute for Grimmie she described as someone with "one of the kindest hearts".
After hearing about the shooting, but before Grimmie died, fellow Voice judge, Adam Levine, pleaded for her "pull through this".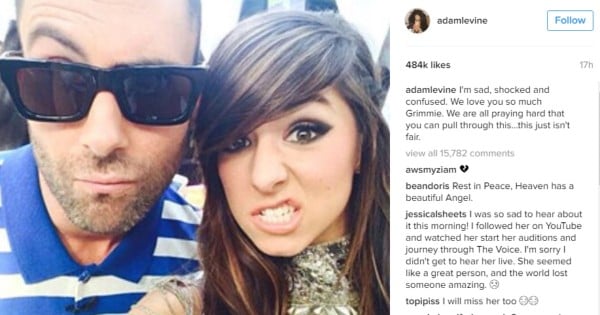 Image via Instagram. 
Grimmie shot to fame after appearing on The Voice in 2014, blowing the judges away with her cover of Wrecking Ball, in the Blind Auditions.
With coach, Adam, she went on to come third in the show.
Thank you - just by clicking on this and other content on Mamamia, you are helping to fund education for some of the world's most disadvantaged girls.
Together with our commercial clients and charity partner Room to Read, Mamamia's goal is to be funding 1,000 girls in school each and every day, by June 2020.
Learn more here about our ongoing mission to make the world a better place for women and girls.