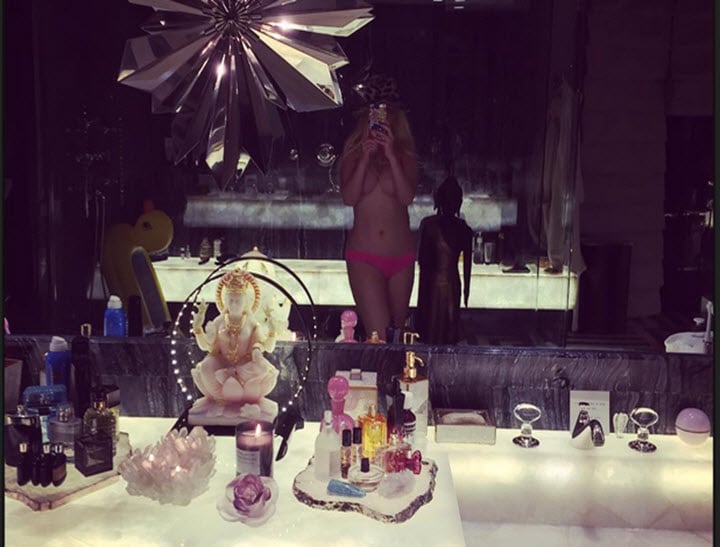 Nudity. Nakedness. The ol' bare birthday suit.
It's good for a lot of things. Showering. Being born. Skinnydipping. Sitting on the couch on Sundays (unless the couch is leather, in which case put some pants on or prepare to stick for life).
Until recently I had been, much like my naked bod most of the time, kept in the dark. But now, as my flesh prepares to turn 28, I have finally been enlightened by wise, perceptive celebrities of another use, nay, the MOST IMPORTANT use, of the naked human form.
Proving a point, or proving one's self. That's all. Welcome to enlightenment.
That's right, dear friends. Your bare boobs and shiny naked ass are not just for pointing at and giggling. They are a dramatic, inspired tool (no pun intended) that may be astutely flaunted to aid an agenda.
  If you need to prove a point to a bunch of people who don't know you (i.e. Instagram followers), you better be naked. Or no one will hear you over your clothes. Until yesterday, the guru of getting-your-flesh-out Kim Kardashian was the shining beacon of knowledge when it came to posting naked photos on the internet to 'keep it real' and 'show a sense of self-worth' and such joys. And now, Christina Aguilera has ascended to the heavenly status of the skin-revealing supreme by posting a photo on Instagram of boobs. Enlightened boobs. "Just so you know with me, it's all real, all the time. Felt like it was time to start sharing some personal stuff with you guys… And it's just the beginning." What a relief. I had considered the possibility of Xtina being an elaborate Government conspiracy, but I feel calmer now that I definitively know she was 'all real, all the time'. I would never have believed it if she was dressed.    
One fan was so moved by the 'personal' side of Christina, he wrote "I would let you poop on my chest even if you had just finished eating Taco Bell." Just one of the many positive reactions that can come from such a noble gesture as exposed tits.
Thank you for helping me understand, celebrities. Without Kim Kardashian's shiny butt and Christina's perky breasts and Miley Cyrus licking a hammer while humping a wrecking ball, I wouldn't have realised the divinity of nudity.
I would have thought they were just some celebrities trying to get some attention. Foolish me.
Nudity is not for yourself, it is for your agenda. Nudity is not for nurturing (or making) babies, it is for revealing, inch-by-inch, to the Internet. Because, like super-talented Christina Aguilera understands, nudity is the only 'personal stuff' that matters. Not opinions. Not intelligent thoughts. Not talents, or experiences, or wisdom, or creativity.
Tits. Tits reflected in a mirror, captured by an iPhone.
If only more people knew.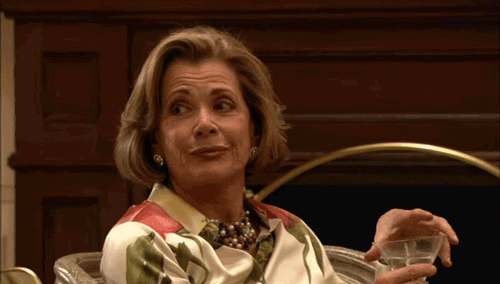 Click through the gallery below to see more celebrities posing naked. For a cause, duh.
Read more:

Kim Kardashian has posted a nude pregnancy selfie to shut down the body haters.

Awkward: Did Christina Aguilera's baby get Photoshopped?

Christina Aguilera just did a flawless Britney Spears impression.