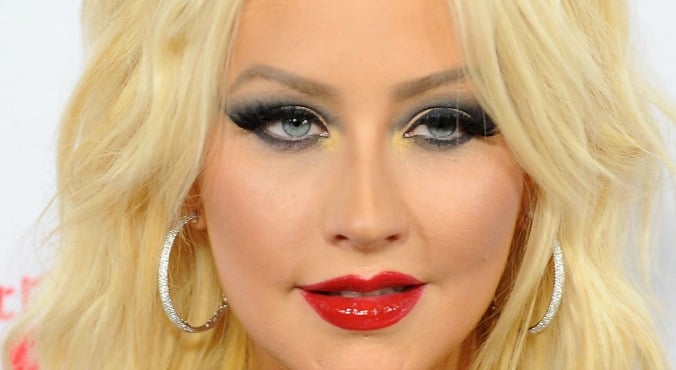 Image: Getty.
With the exception of Nicole Ritchie, very few women can boast a hair history as turbulent as Christina Aguilera's.
Circa 1998, the pop star rocked a 'Rachel'-esque layered cut, closely followed by a platinum blonde-and-red dip dye. Then, in her Dirrty era a few years later, Christina — sorry, X-Tina — unforgettably wore her hair in tiny black and white braids.
RELATED: Grew up in the '90s? Then you definitely had these 12 products in your beauty bag.
Since those early days she's embraced retro Hollywood waves, violet ends, dark brown hair, fringes, a super-short bob and crazy-long extensions. It's been a whirlwind. (Post continues after gallery.)
Christina Aguilera's hair history
Now, the 34-year-old singer has added yet another chapter to her hair story with the style du jour: the long bob. It's still as platinum blonde as ever, but Aguilera has ditched the long, long hair she's been wearing for a few years now — or at least, taken out her extensions.
RELATED: Hilary Duff tries out dip-dyed hair.
We're not sure if it's the killer red lip, the leather jacket, the Guns 'n Roses T-shirt or the textured, razored look of her chop, but this new 'do is giving us major Debbie Harry vibes. We don't mean to alarm you, but we could be witnessing the dawn of a new Aguilera Era: The Rocker Years.
Don't pretend you're not excited by that prospect.
The best celebrity hair transformations