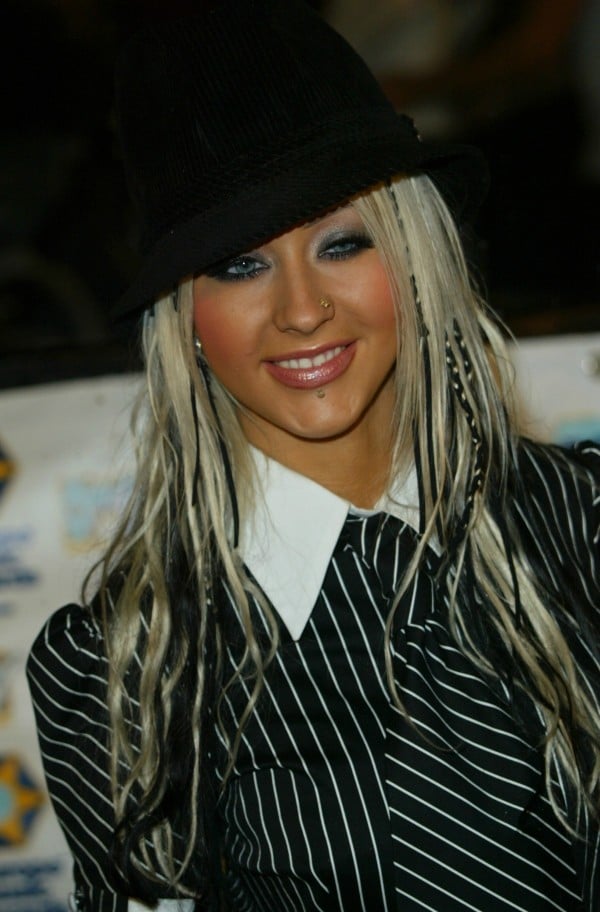 Back in the early 2000s, Christina Aguilera was a woman you could count on for two things: a killer pop song and some crazy hairstyles.
It's been a while between songs but it appears we can still rely on the pop star for hair inspiration, with Aguilera rocking what is possibly her most out-there look yet.
We're talking PIERCED HAIR, people.
While we weren't even aware it was possible, let along a "thing", Xtina rocked the style on the most recent episode of The Voice US, on which she is a judge.
Hairdresser Chris Appleton created the look by inserting dainty silver hoops into the 35-year-old's single front braid, and he got even more hoop-happy during a break from filming.