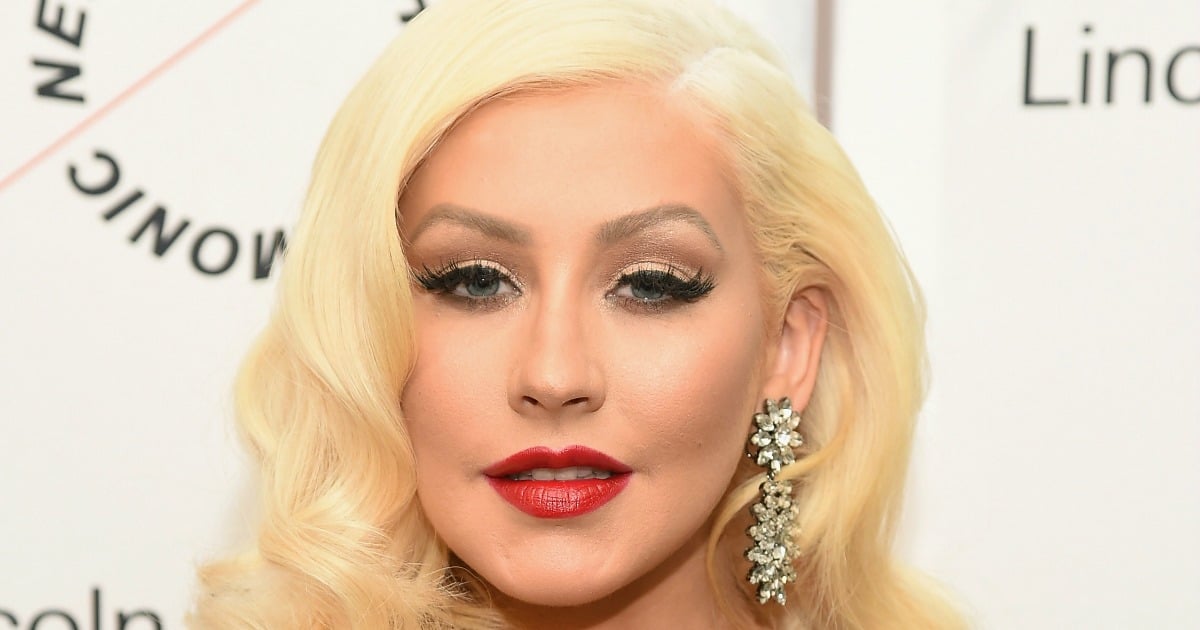 Back in the early 2000s, Christina Aguilera was a woman you could count on for two things: a killer pop song and some crazy hairstyles.
It's been a while between songs but it appears we can still rely on the pop star for hair inspiration, with Aguilera rocking what is possibly her most out-there look yet.
We're talking PIERCED HAIR, people.
While we weren't even aware it was possible, let along a "thing", Xtina rocked the style on the most recent episode of The Voice US, on which she is a judge.
Hairdresser Chris Appleton created the look by inserting dainty silver hoops into the 35-year-old's single front braid, and he got even more hoop-happy during a break from filming.
The Beautiful singer's signature platinum blonde colour was also replaced by a silvery-lilac hue to join the pastel hair trend bandwagon.
The finishing touch? Matching lavender eyes and purple lip.
Watch: After a quick and easy hairstyle try the milkmaid braid. (Post continues after video.)
Is it just us, or does this look feel a bit like deja vu?
It seems to be a not-so-subtle throwback to vintage '02 Xtina, when random braids with intertwined black extensions were the norm and multiple piercings adorned her face. Remember this?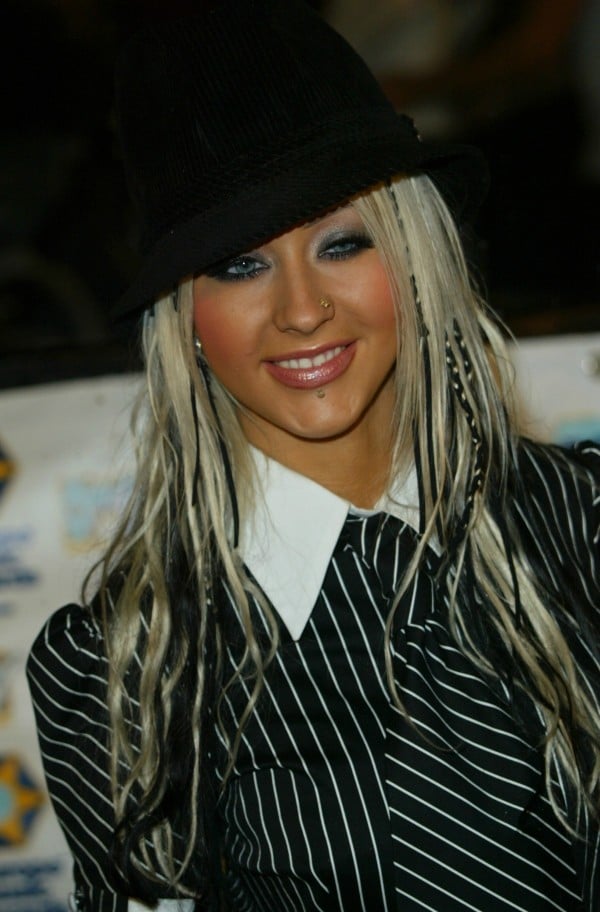 Good ol' 2002 memories. Image: Getty
Yep, the latest change is definitely a more, erm, modern take.
However, don't expect to see the purple hue stay around for too long.
"I love changing up my look," Aguilera recently told E! News. "If I can't do video work right now, I get it wherever I can—sitting in the chair."
We can only imagine what the next look will be (and no, we can't wait.)
Top 5 Christina Aguilera hair flashbacks.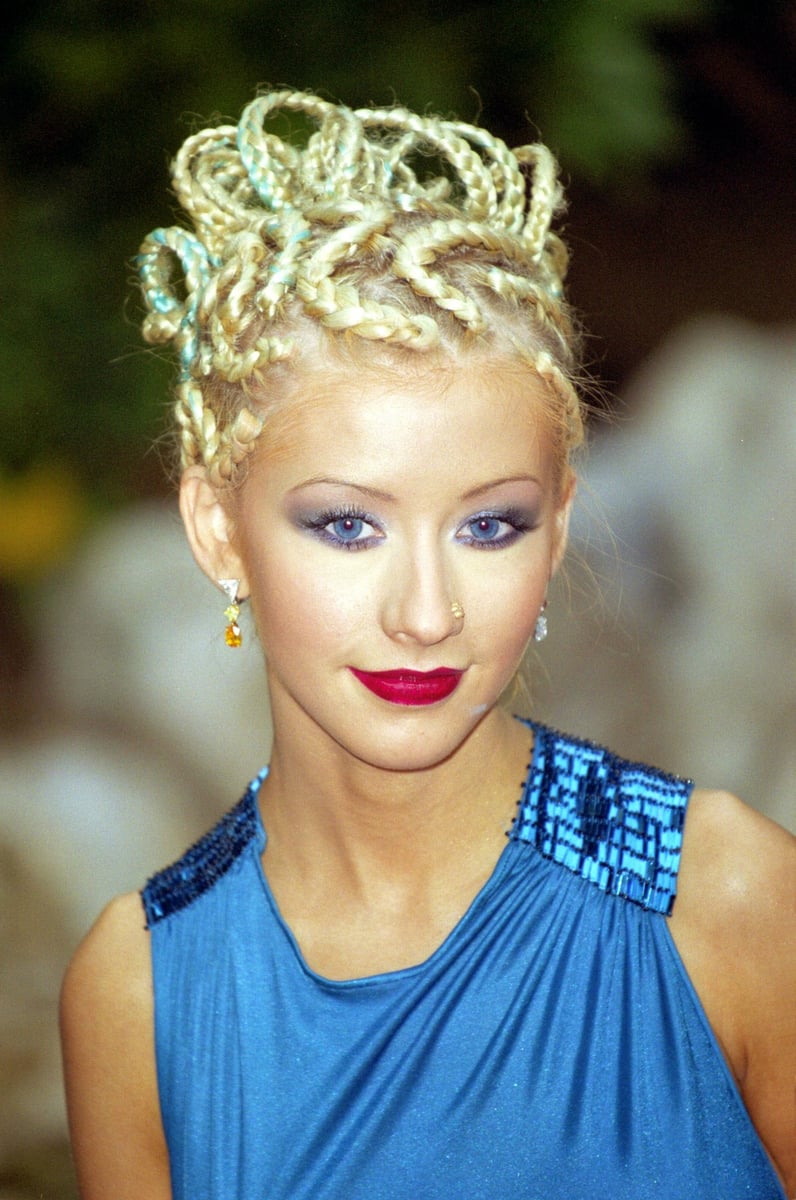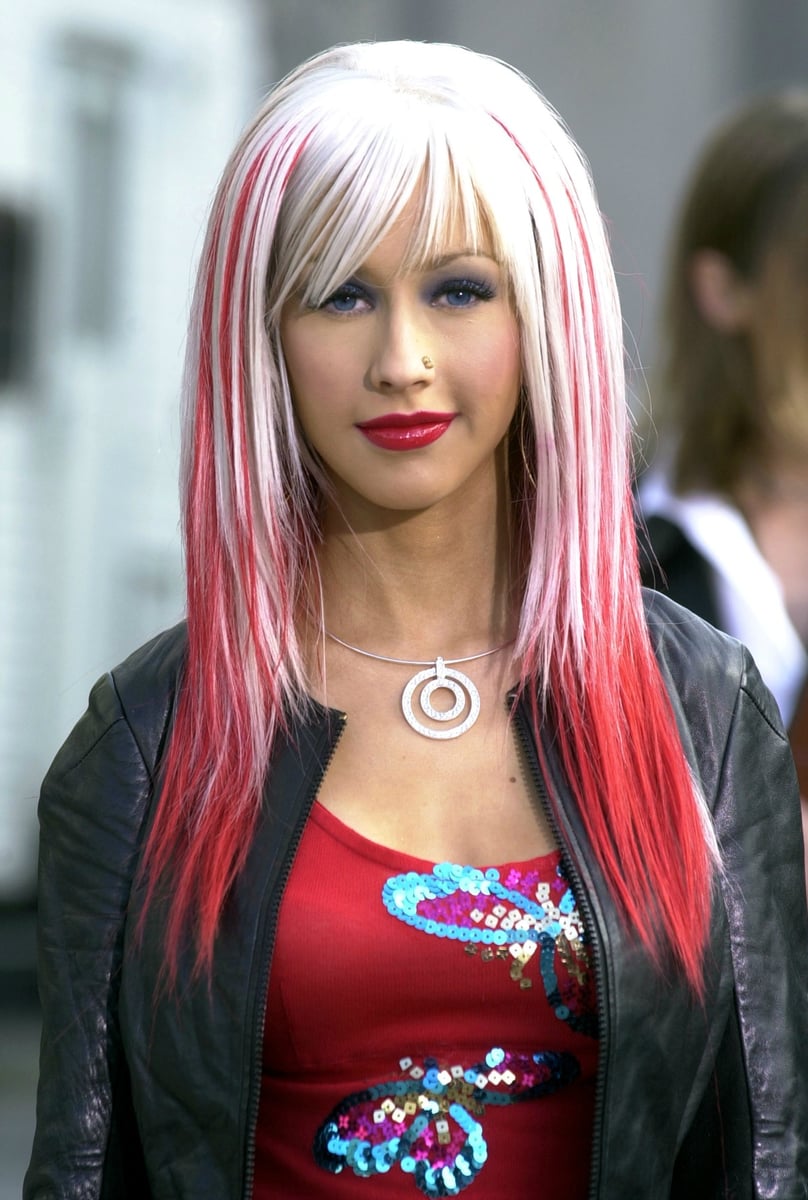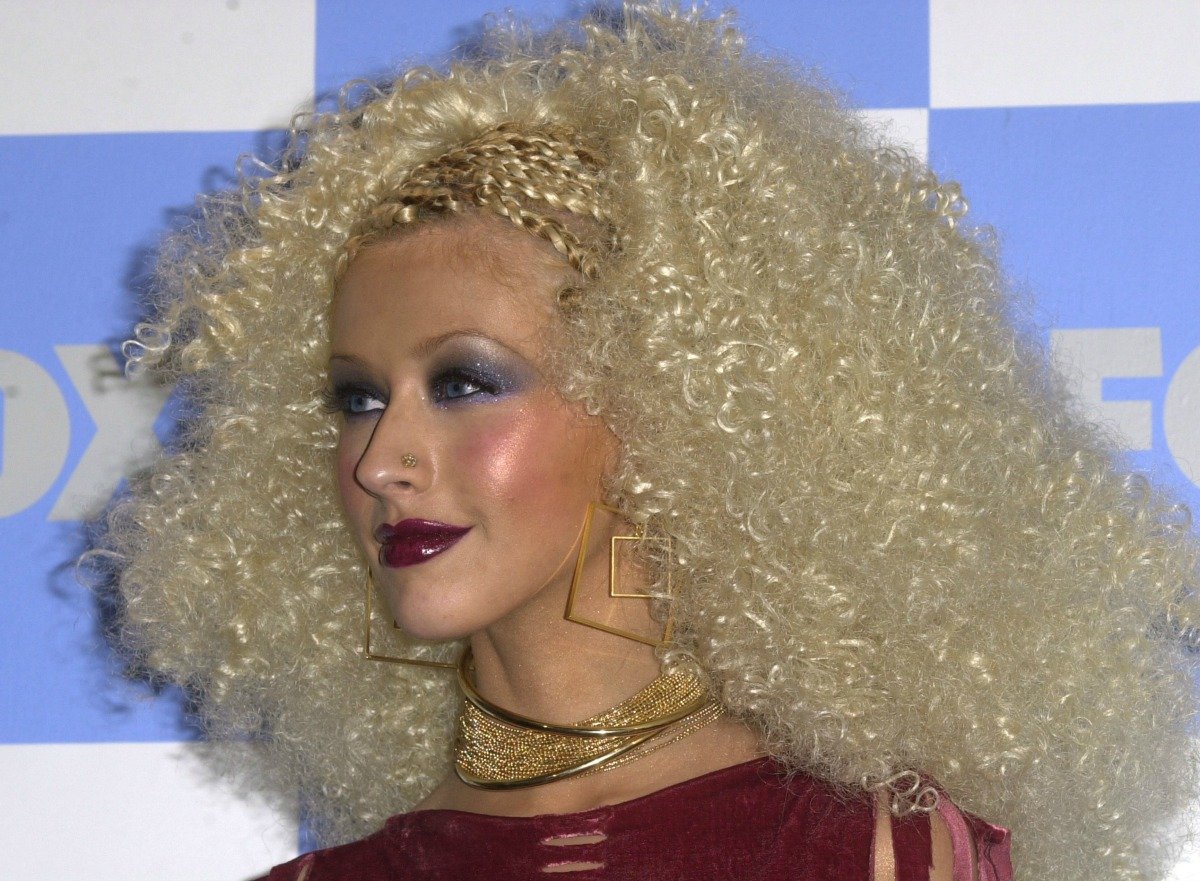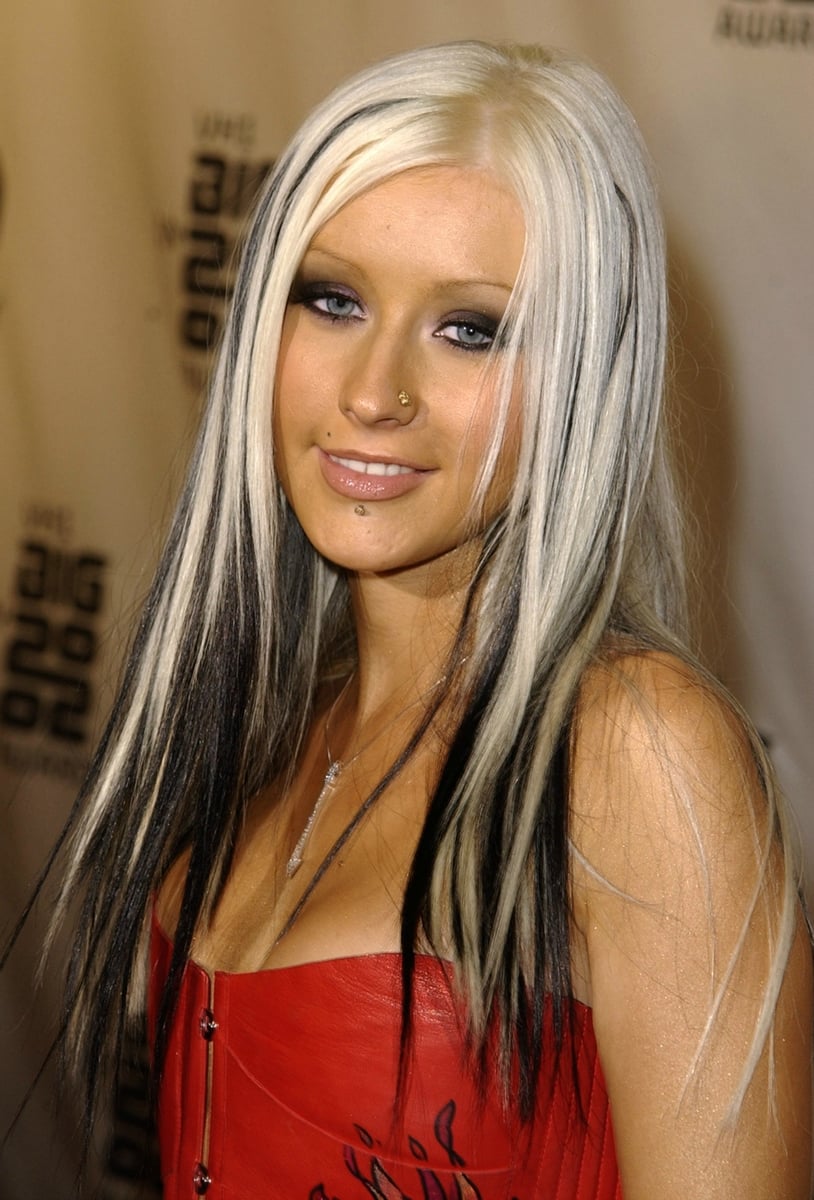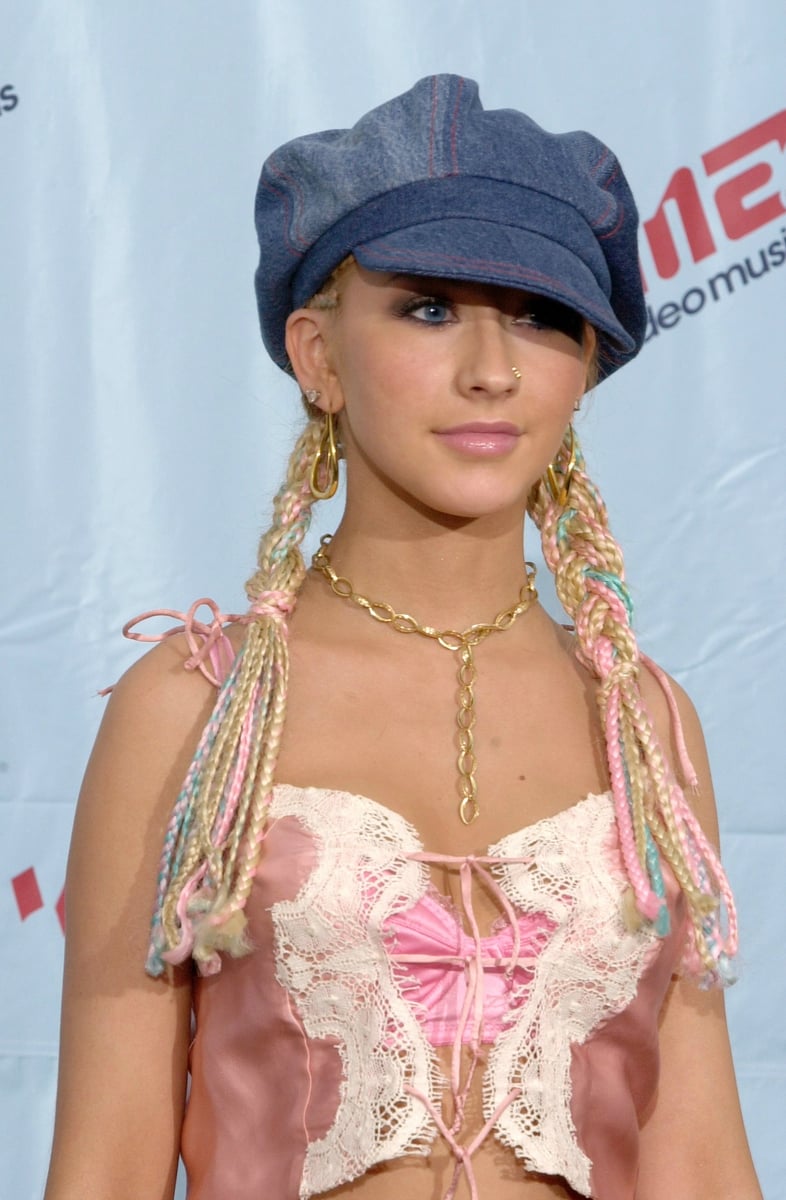 What nineties or noughties hair trend do you think should make a comeback?