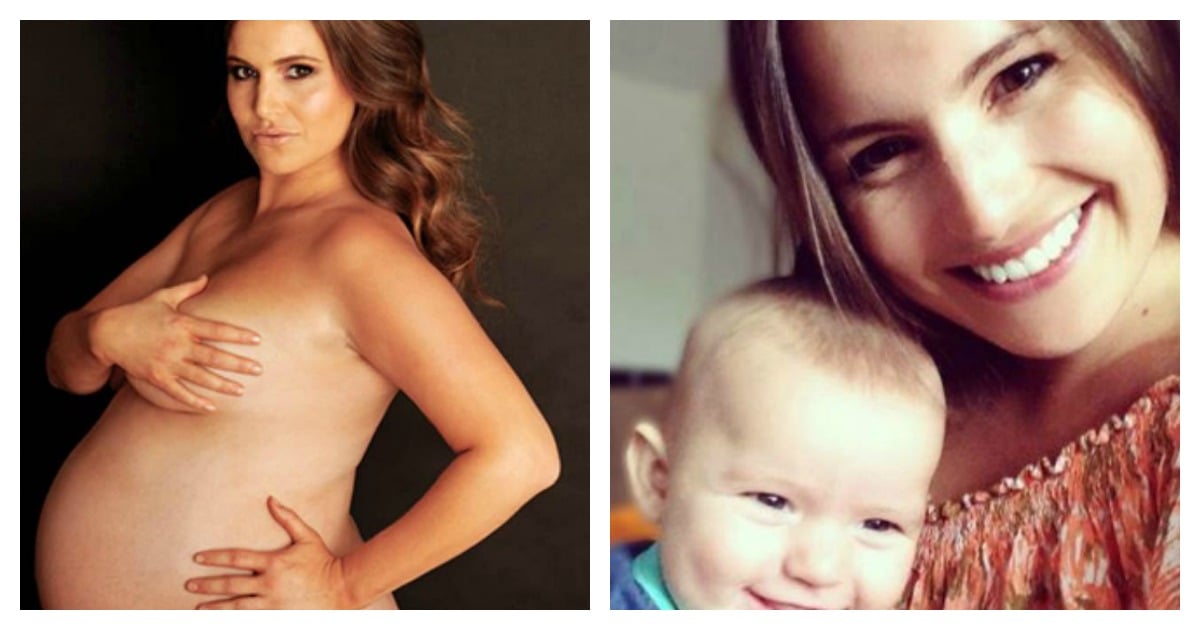 Back in 2014 I was totally behind the times and didn't have an Instagram account.
So, when announcing my pregnancy on Facebook to friends (a very important post I'm sure you know) I was trying to think of a cute/funny/pun-ny way to say I was about to get big, but it was all for a good cause.
I attached a picture with the due date, a headline saying "Oh baby, we're expecting!" I posted it with the tagline, "They say it's worth the weight!"
Cheesy pun accomplished. Lots of likes and congratulations and I let everyone know the weight gain was expected.
Worth it? Is having a baby worth the weight?
A girlfriend of mine got in touch recently, wanting my advice about pregnancy. How much weight did I put on? Was her weight gain sounding about right? She was a little sad and didn't want to look at the scales.
It was all very confronting for her. It is a confronting situation. It is a massive life change.
My friend is a gorgeous, highly intelligent, first time mother who is 30 weeks pregnant, but even she needed confirmation what is happening to her is normal. I mean doesn't everybody?
I'm not really one of those actresses that was terrified about being pregnant because of the weight I would put on and inevitably have to lose.
Maybe I'm lazy (I'm not) but I wasn't particularly stressed about it. I think pregnant woman look beautiful, all pregnant women.
I think I put on 15 kgs with my first baby, then I didn't bother weighing myself with my second because I was pregnant about a minute after I had just given birth.
I just thought, fuck it, I'll worry about it all afterwards. All the work I will have to do to get my body back. All the stretch marks I can see developing rapidly on my stomach. All the cellulite I can see now on my thighs. All the pigment I can see on my face. Oh, I've still got it, by the way. Shitloads of pigment, but I don't really care.
Because it is all worthwhile and it yes, it was worth the weight.
I wanted to be happy growing my babies and I'm glad I was able to think that way, because I also needed to have that carrot cake from time to time! I try to not eat too much sugar, but holy hell I depended on a naughty sugar hit when I was 6 months pregnant and caring for an 8 month old.
Oh, I was told I had gestational diabetes too. My wonderful midwife Kate, who looked after me with both my babies at Royal Hospital for Women, gave me some advice, Put the cake down Christie and have a BBQ, you need more iron."
I posted a naked photo on Instagram a few days ago. It was a throw-back picture, of me 9 months pregnant, totally naked and talking about why I feel we should not be ashamed of our bodies as expectant mothers.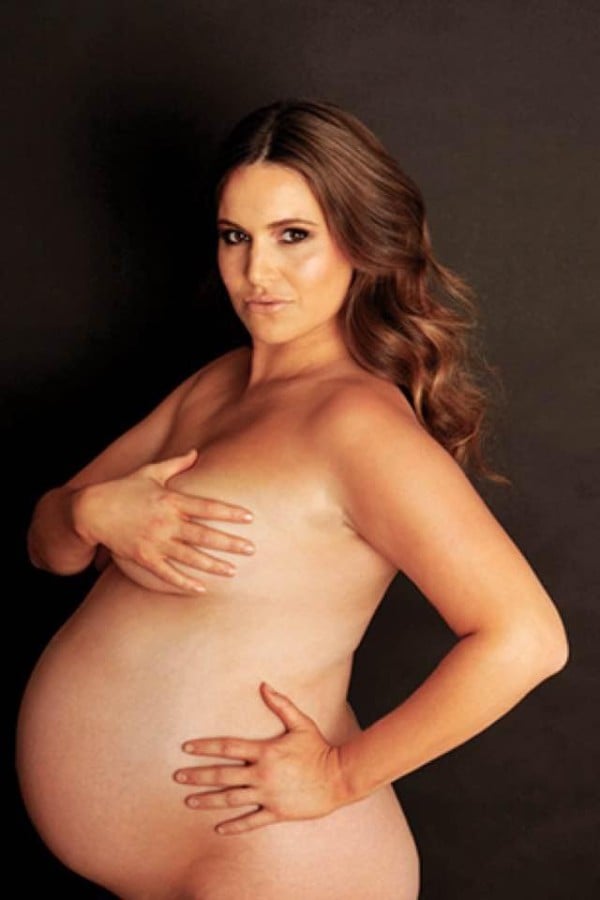 Christie's beautiful pregnancy photo, by Bradley Patrick. Image supplied.
Publicity wasn't my intention, however I wanted to get the word out there to women that it's important to keep perspective and celebrate yourself at any size you are as a mummy to be. The bigger your belly is getting, the bigger your baby is, and that is the only thing I cared about when I was up the duff.
I was kindly complimented with comments.
nmfoster82; "Pregnancy is the pinnacle of beauty."
sarah_louise14; "Beautiful photo @christiehayes_ & such inspiring words. You are a great role model."
sewkrazykc; "So true! Beautifully said ❤. I was too ashamed of my body when I was pregnant and have no pics of that wonderful time growing my son! Exactly. That wonderful time growing my son. That wonderful time growing your children. It's wonderful."
In the end, curiosity got the better of me after pretty much being pregnant for 18 months so when I was about to pop with my second son Harley, I got on the scales. I was carrying the most fluid known to mankind, I couldn't walk I was so heavy, the baby was so low I thought his head might hit the floor and the stretch marks on my stomach were such a bright purple they could've had their name in lights on Broadway.
"Baby! Come look at what I weigh!" I exclaimed to my fiancé, who I think was slightly petrified he might have the task of carrying me to the car when I was in labour.
READ MORE: Christie Hayes on the accident that taught her to forgive herself.
Keep your sense of humour and also keep perspective. Like I said on Instagram, your weight might fall off, slowly come off, or perhaps it'll stick around. I encourage you to take a keepsake of your pregnancy, keep your clothes on if you like but embrace this time of growing your child. In 20 years you'll look back and think, 'Wow, I wasn't at horrible as I imagined'.
Hendrix might not want to see naked pics of his Mother when he is a man, but to me, he will always be my baby and that picture will always be the two of us together.
Remember that you are doing something extraordinary with your body and embrace however you look. Have a friend take your picture, frame it, and if you're feeling like shit remind yourself it is worth the weight - and you look absolutely, totally, fucking phat.
Watch: The pregnancy questions you were too afraid to ask...