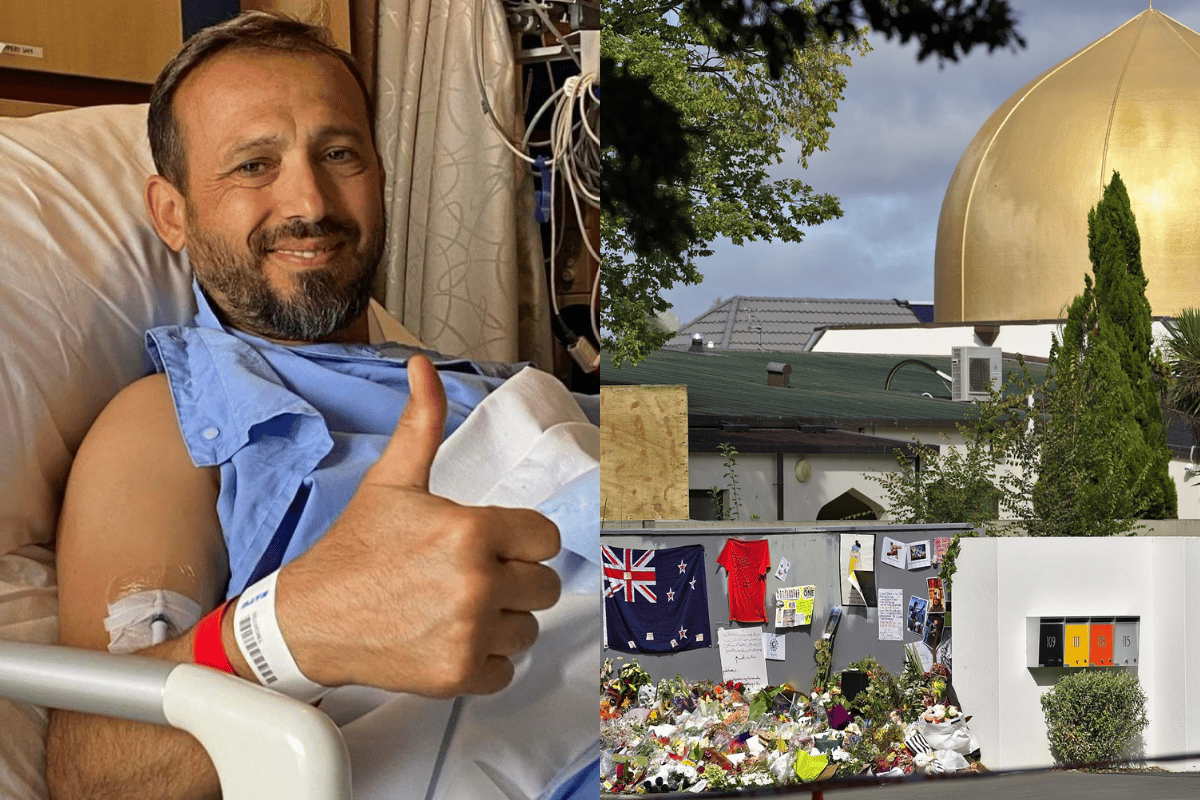 On March 15, 2019, an Australian man murdered 51 members of the Islamic community and injured 40 others in a terrorist attack at a Christchurch mosque. The man was sentenced to life without parole, and it was the first time the full-time term was imposed in New Zealand.
We have since heard the stories of those impacted by the attack, delivering stories of grief, heartbreak, anger and confusion. 
One of those being from a man who was at the mosque at the time of attack. 
His name is Temel Ataçocuğu - a Turkish man, who has been living in New Zealand for over a decade. He was shot with nine bullets that day. And somehow, he managed to survive, undergoing approximately 20 surgeries in the years since.
Watch: Sara Qasem delivers her victim impact statement at the sentencing of the Christchurch mosque terrorist. Post continues below.
But while sharing his story with a radio reporter named Mel Logan, Temel found love. 
Logan had phoned Temel a year on from the terrorist attack, asking to meet for a news article in regards to the sentencing hearing in August 2020. Logan was planning a story on "the shattered Christchurch Muslim community and how they were recovering through cooking and social groups". So when a picnic among the local community was organised and Temel invited Logan to attend, she said yes.
It is here that the love story began, according to a profile of the pair by NZ Herald.
"We were just friends. We'd catch up, go walking ... I never thought we would be boyfriend-girlfriend. She understands my circumstances and looks after me. She has a big heart," Temel said in the piece.
Logan, a mum of two teenage boys from a previous relationship, said: "We're just trying to stay in the moment. We go out and enjoy lovely scenery. We don't have to talk if we don't want to, we just enjoy each other's company. It's a very personal thing."