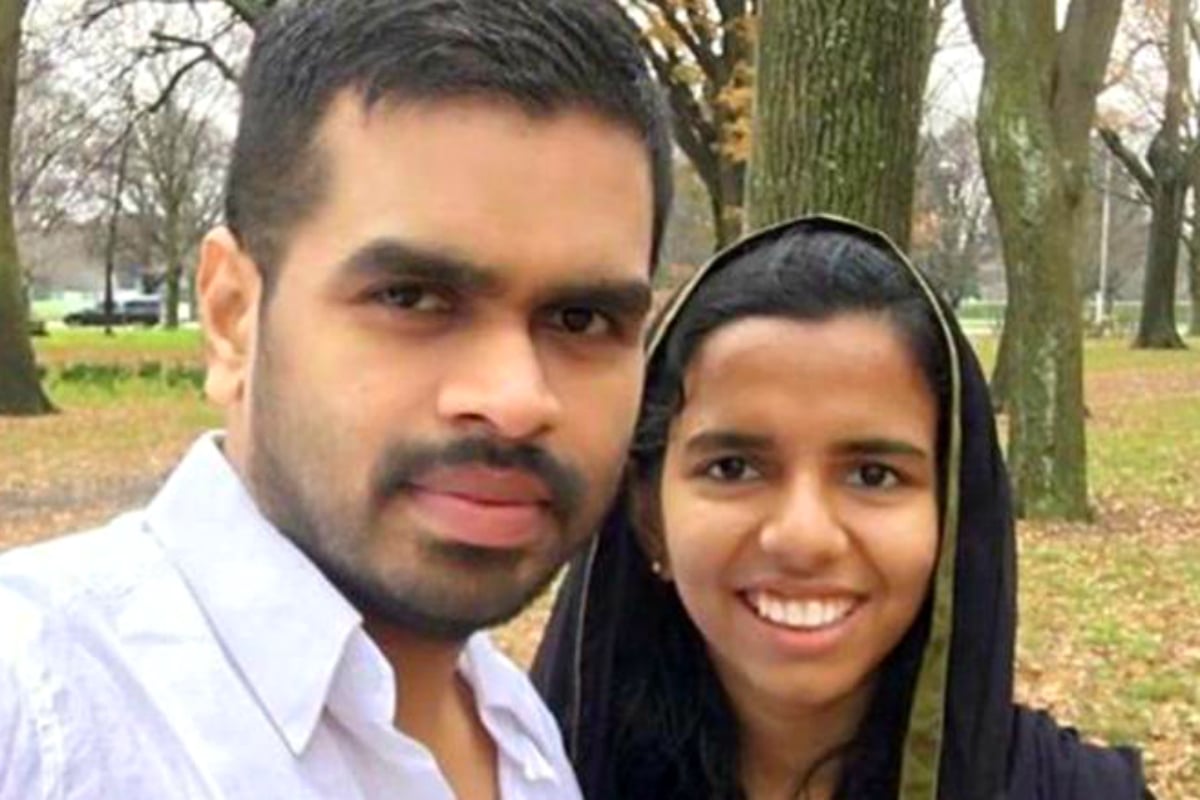 Mamamia has chosen not to show the face of the man in custody for the Christchurch terror attack, or to include or link to any distressing material about his acts. Instead, we are dedicated to remembering the names, faces and stories of the victims.  
When newlywed couple Abdul Nazer and Ansi Alibava moved to New Zealand from India last year, they never suspected it would end so tragically.
The pair had relocated after their 2017 wedding so that Ansi, 25, could study her master's degree in agribusiness management, as CNN reported in their telling of the couple's story.
It was part of a dream to get high-paying jobs and support their families before moving home to the southern Indian state of Kerala to start a family of their own.
On Friday that dream turned into a nightmare when Ansi was shot and killed by an alleged terrorist at her local mosque in Christchurch.
Abdul told CNN that he and his wife had gone to the Deans Avenue Al Noor mosque to pray and were both inside then the shooting began, she in the women's area, he in the men's.