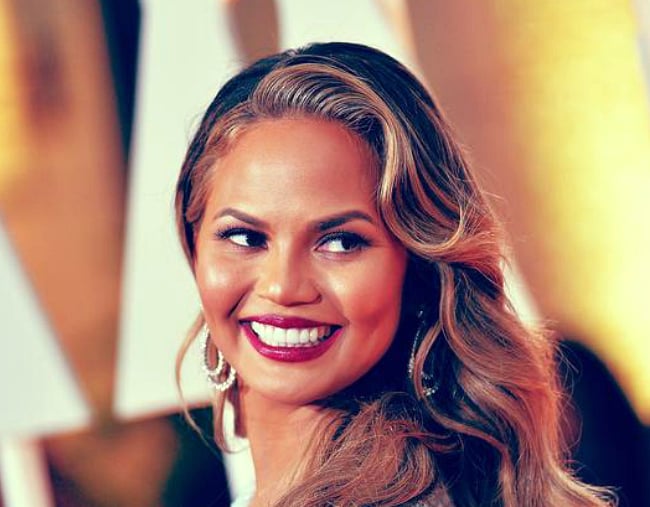 Does your face like to eat your foundation for lunch? As in, does that perfectly applied base you spent ages applying with 12 different brushes disappear by midday?
Yeah, it's quite annoying.
Someone who probably doesn't have to deal with such dilemmas is Chrissy Teigen. That's because the 32-year-old's makeup artist has come up with a really simple solution that us everyday humans can realistically do ourselves at home.
According to Chrissy's A-list makeup artist Mary Phillips, the trick to getting your foundation to stay put for longer involves using a product you've definitely got in your bathroom.
Well, we're 99.8 per cent sure it's in your bathroom, but you never know, right?
Speaking to E! News about the wonders of painting Chrissy's face, Mary explained the secret lies in applying moisturiser on top of your makeup.
Yes, moisturiser. Also yes, on top of your makeup.
Side note – we asked a makeup artist how to actually get rid of under eye bags. Post continues after video.
"When my clients are wearing makeup for shows, music videos or long-day photo shoots, they are wearing makeup for a long time so it's really important to keep the makeup looking just as it was when you put it on for the first time," she said.
"One trick I really like to do is take the [moisturiser] and this is a great trick if you get home and want to go out and don't want to shower and what not – and a hydrating mist, using a bit of the cream on a foundation brush and going over the makeup."
The method behind the madness is adding moisture to your makeup will hydrate your overall look, plumping up any of the cakey cracks that may have formed throughout the day. Making this the final step of your morning makeup routine can also have the same effect.