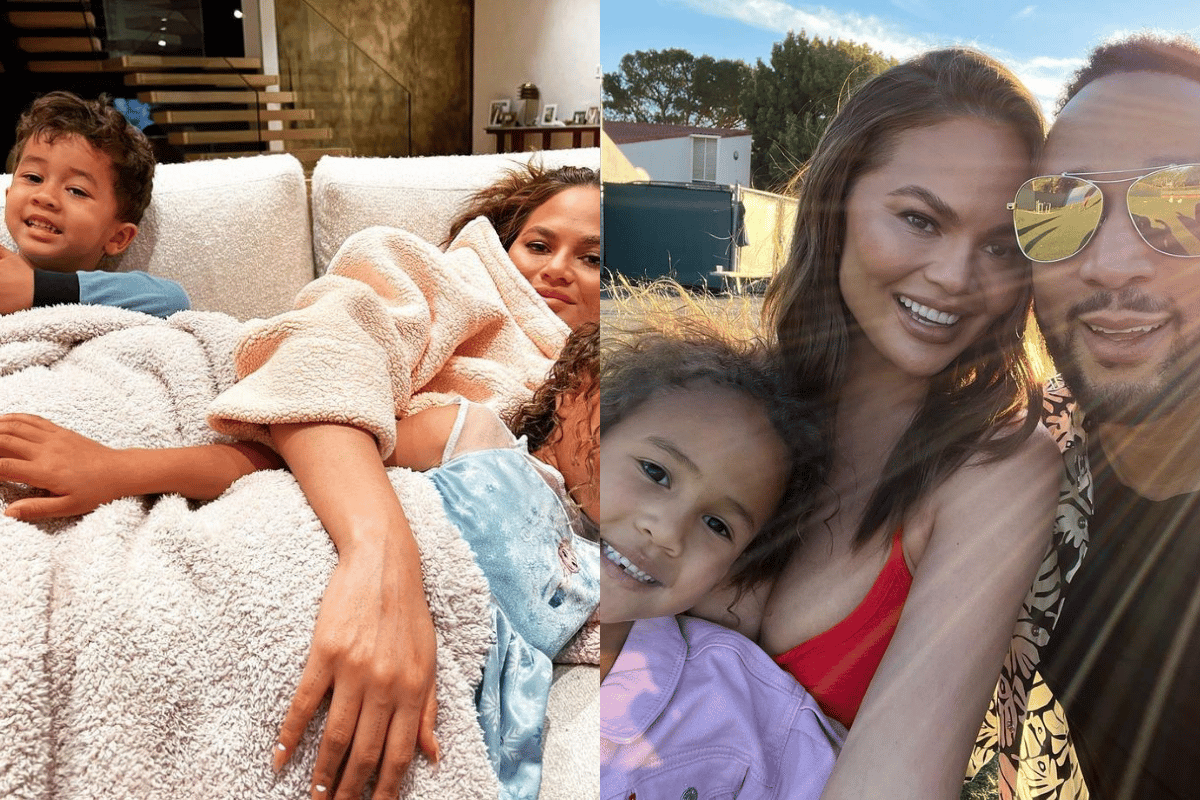 This post deals with miscarriage and might be triggering for some readers. 
It's been 18 months since Chrissy Teigen lost her baby, Jack. 
The 35-year-old, who has two children with musician John Legend, was 20 weeks into her pregnancy when she miscarried and shared the heartbreaking news with her followers.
In February 2022, Teigen suggested that the couple are still hoping to add to their family of four.
On her Instagram Story, the model uploaded a photo of various needles and vials.
"Here we go again," she captioned the post, alongside an animated image of an egg and a frustrated uterus.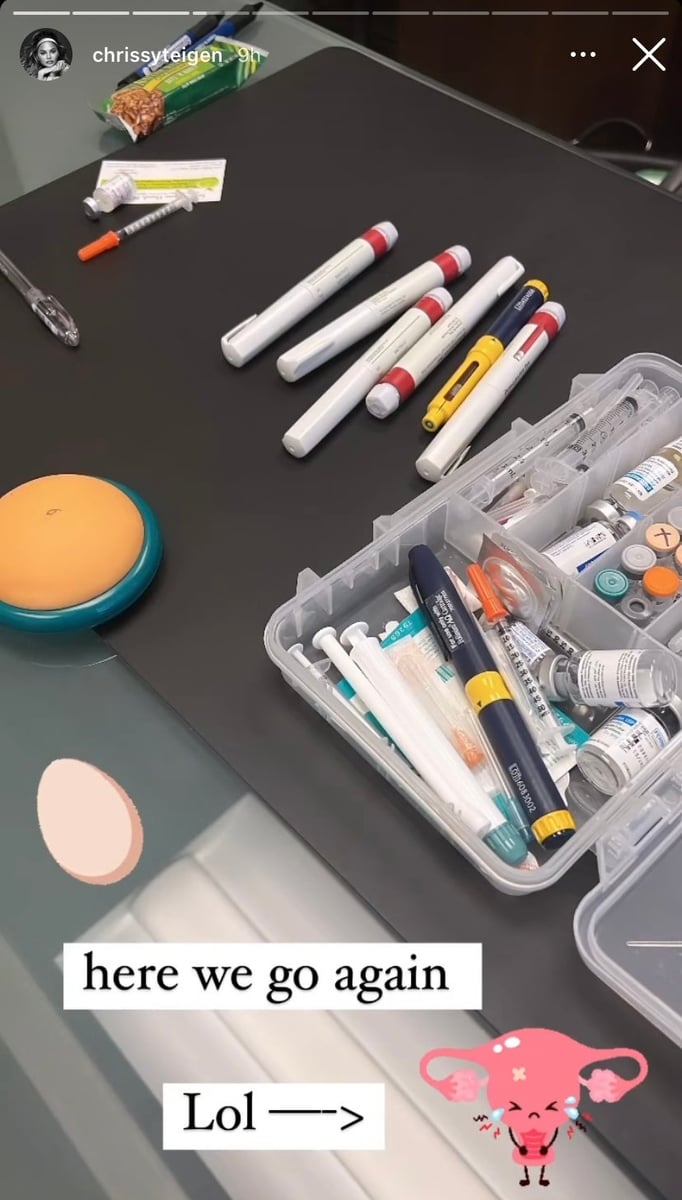 Image: Instagram/@chrissyteigen 
In an Instagram post the following day, Teigen confirmed she is going through another round of IVF.
"I wanted to let you guys know I'm balls deep in another IVF cycle to save as many eggos as I possibly can and hopefully make some strong, healthy embryos," she wrote.
"I honestly don't mind the shots... they make me feel like a doctor/chemist... but the bloating is a b*tch."
Teigen also begged her followers to stop asking if she's pregnant, because while it's said with good intentions, "It just kind of sucks to hear because I am the opposite of pregnant!"