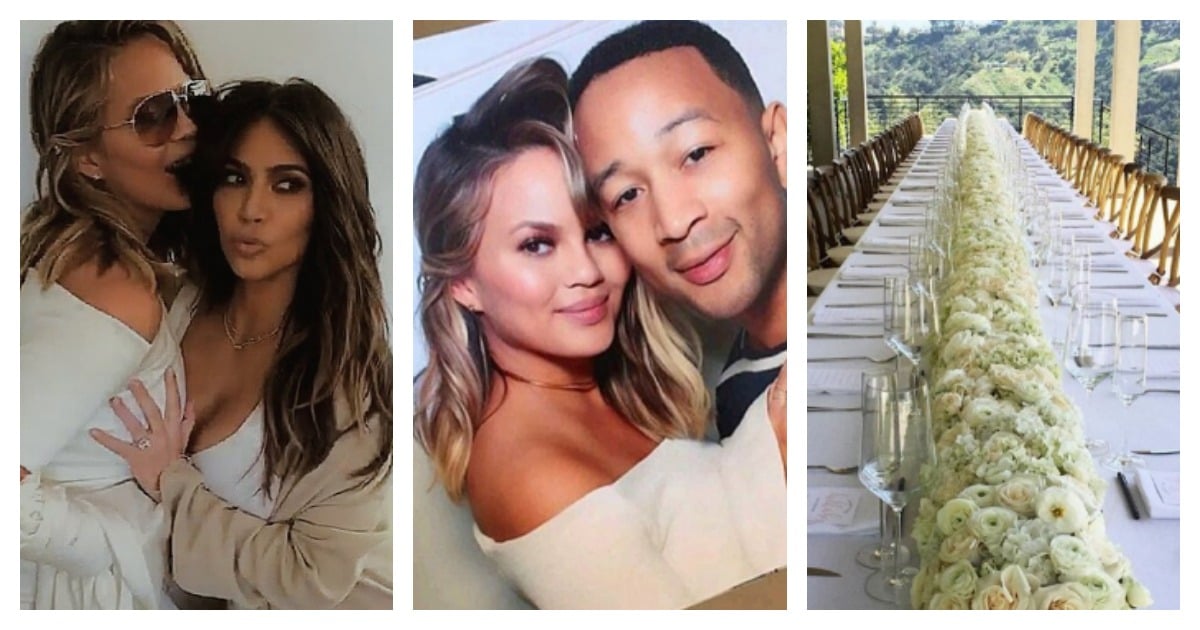 Well, it seems as I spent my Saturday eating an infinite number of Easter eggs, half the celebrities in Hollywood gathered for Chrissy Teigen's baby shower.
Naturally, it was fabulous.
None other than Kim Kardashian-West took the honour of organising the event, with both Khloe and Kourtney Kardashian in attendance, Jenna Dewan-Tatum, Kris Jenner, Chrissy's husband, John Legend, and many other famous faces.
Guests were served, albeit very stylishly, McDonald's hashbrowns and sausage with egg McMuffins.
Now, if this is going to become the brand new eating fad, I will happily join the party. Very happily.
An incrediblely cute cake was also shared, with a photo of Legend as a baby on the top.
No, seriously, it is really cute:
The various snapchats and Instagram posts from the event seems to indicate there was lots and lots of cool dancing: Exhibit A:
Exhibit B:
Kim and Chrissy also proved that behind every photo is a million pouts before:
And, John and Chrissy take the cake for cutest Mummy and Daddy:
Scroll through to see a whole collection of the many, many photos taken from the day.
Chrissy Teigen's baby shower.
Now, if you need a reality check on life (who's baby shower actually looks that great), why not check out some brutally honest confessions from mums on their first thoughts when they saw their baby?