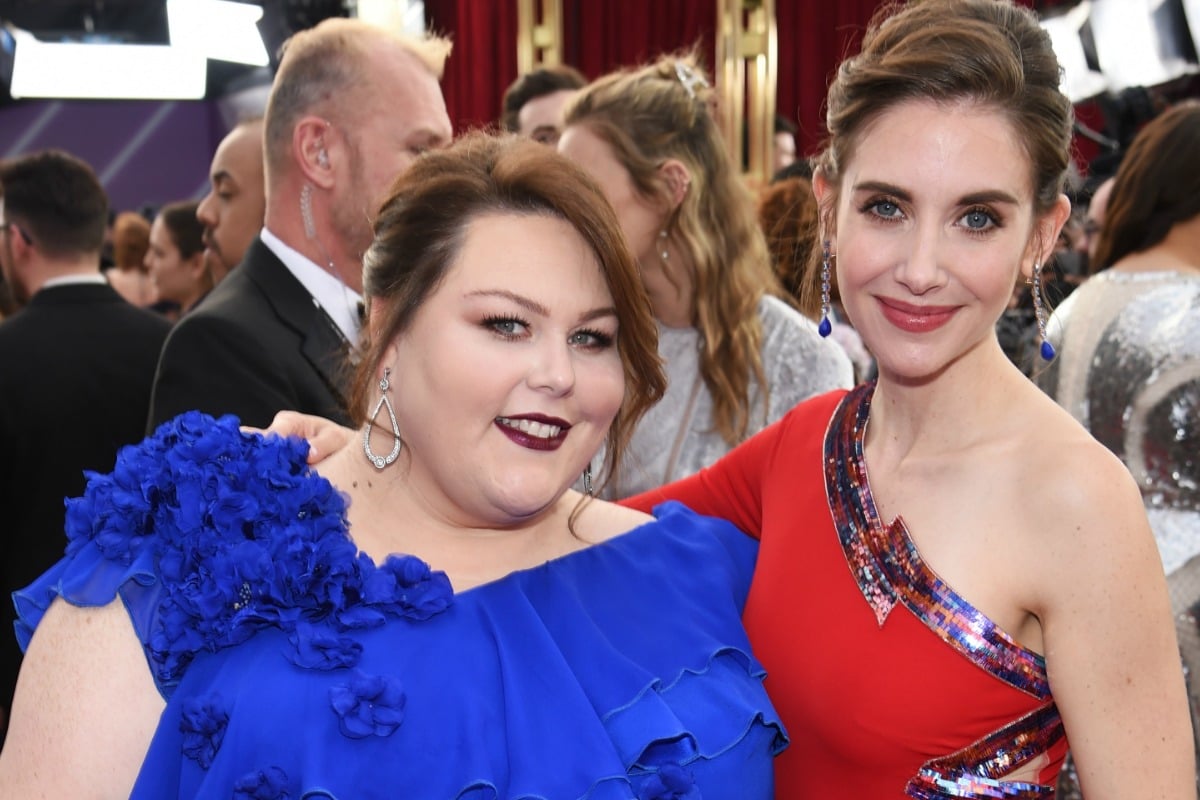 Oh.
This is awkward.
You see, on Sunday night (LA time), Chrissy Metz appeared on the 2019 Golden Globes Facebook Live pre-show on the red carpet.
The actress, 38, spoke to the hosts about her show This Is Us. They then asked her whether she knew fellow actress Alison Brie.
"Do I know her?" Metz asked as the camera panned over to the other side of the red carpet.
Here's Chrissy Metz calling Alison Brie a "bitch," not knowing her mic is still on. #GoldenGlobes pic.twitter.com/YfkPJhcwI4

— Ryan Schocket (@RyanSchocket) January 7, 2019
The hosts then asked Metz to introduce them to Brie and then Metz is heard saying what sounds like, "She's such a bitch".
It seems that Metz may not have realised she was still mic'd up. Or – you know – she said something completely innocent like, "She's such a babe".
Brie, who received her first-ever Globes nomination for best actress in a musical or comedy for her role in GLOW, did not appear to have heard Metz's comment.
Twitter, of course, immediately had a lot of thoughts and feelings and questions:
Does Allison Brie have a reputation? I'm confused by the Chrissy Metz comments and must have answers! #goldenglobes #dish

— YellowSkittles ✨ (@GrandJesters) January 7, 2019