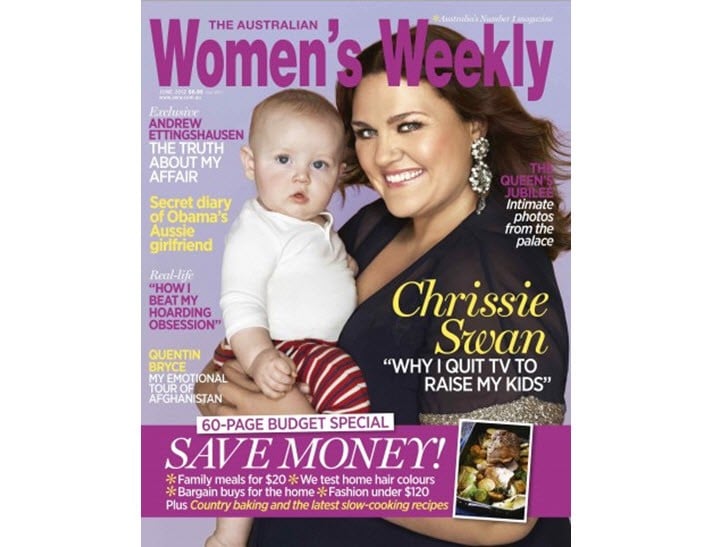 It's about bloody time.
In news that will make your Friday, your week and possibly your year, Chrissie Swan is returning to our radios.
The 41-year-old TV and radio personality, mother and generally fabulous human being is joining hosts Fifi Box and Dave Thornton on 101.9 The Fox's breakfast radio show…. but only on Fridays.
Today was Chrissie's first day in the studio hosting since she was (very publicly) sacked from her long-running successful breakfast show with Jane Hall last year. Chrissie spoke to Mamamia about what's she's got in store for 2015, her "extraordinary" partner and how she's been sleep-deprived for 12 years running.
"It's a tiny little segment, but it's very exciting, I think mainly because I'm always friends with Fifi and Dave so it feels criminal to call it work. Being paid to gasbag is great fun," Chrissie says about her new role. "I've known Dave the longest, he used to come on The Circle. And Fifi and I connected when we were both pregnant with our daughters".
Fifi Box and Swan gave birth just three weeks apart and now they catch up for play dates with their daughters, both aged two.
"They're very beautiful, the two girls. They're so cute together. Every time they get together we've got about 7000 more photos on our iPhones!"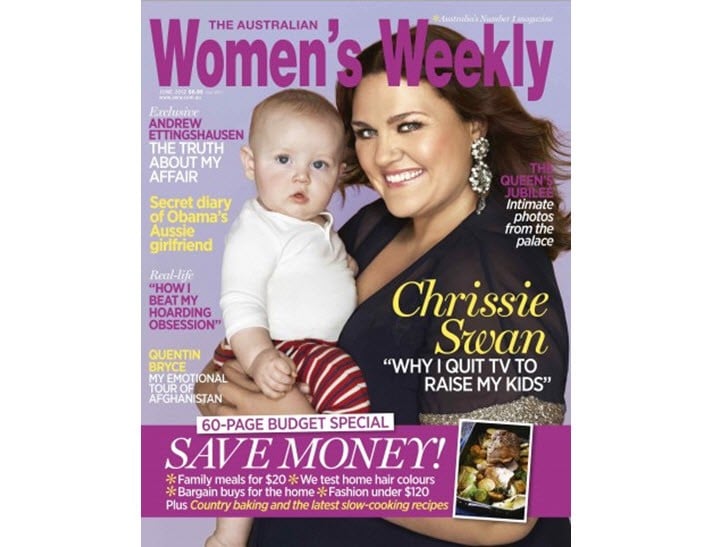 Her return to radio means that Chrissie is now competing against her former co-host Jane Hall in the Friday morning time slot, but she says there won't be any rivalry.
"I don't see it as 'up against'. I'm in for half an hour on a Friday. There was never even rivalry between Fi [Box] and I, we've been friends for years and that whole time, we were technically on rival networks".