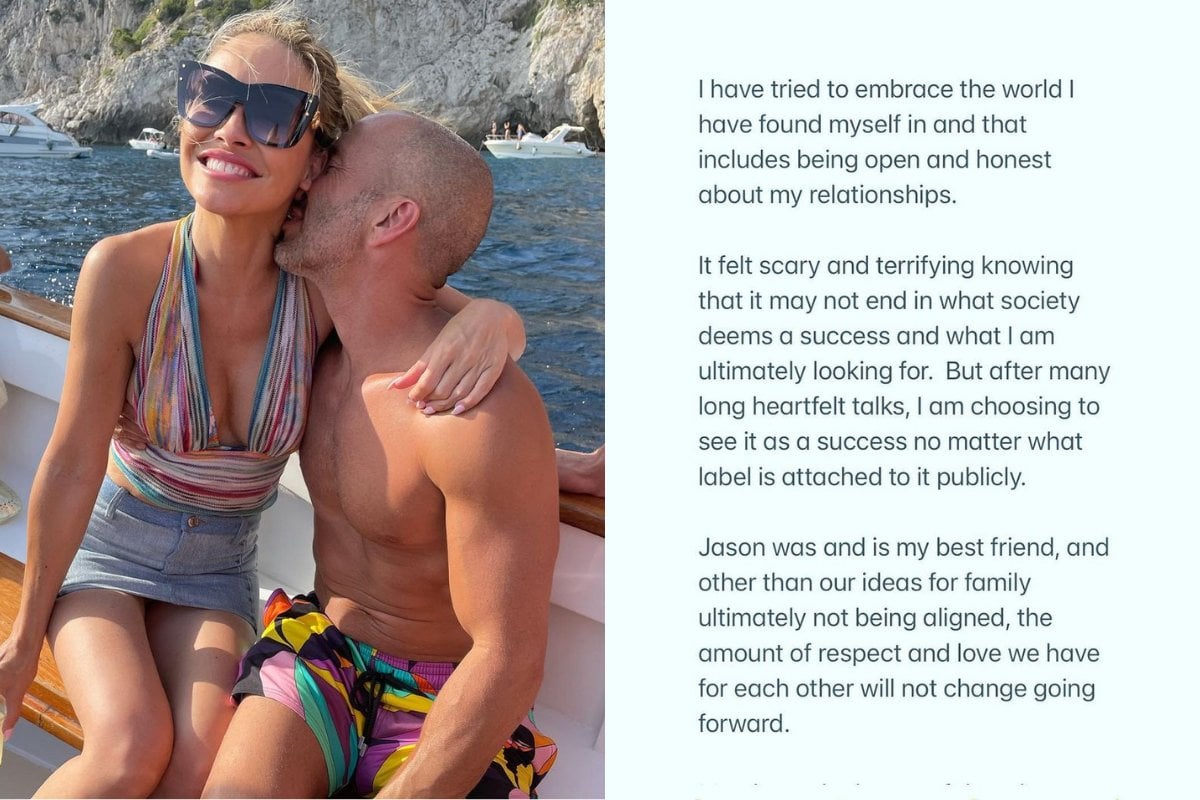 Five months on from their unexpected relationship announcement, Selling Sunset star Chrishell Stause and her boss Jason Oppenheim have broken up.
Oppenheim confirmed the news on his Instagram Stories on Tuesday, writing: "While Chrishell and I are no longer together, we remain best friends and we will always love and support one another."
Missing Selling Sunset? Check out Luxe Listings Sydney on Amazon Prime Video. Post continues after video.
In her own statement on Wednesday afternoon, Stause alluded to disagreements about having children as the cause of their relationship breakdown, writing: "I have tried to embrace the world I have found myself in and that includes being open and honest about my relationships."
She continued: "Jason was and is my best friend, and other than our ideas for family ultimately not being aligned, the amount of respect and love we have for each other will not change going forward.
"Men have the luxury of time that women don't and that's just the way it goes. All of that being said, navigating this public terrain is difficult and I am just trying my best.
"Although my initial reaction to a private situation was to not speak on it, sometimes it's easier to just live transparently because we only get one chance at this life. I very much hope to one day have a family and decisions I make at this point are with that goal in mind.
"Thank you, Jason for the most incredible relationship and consistently being honest with me even when it hurts."