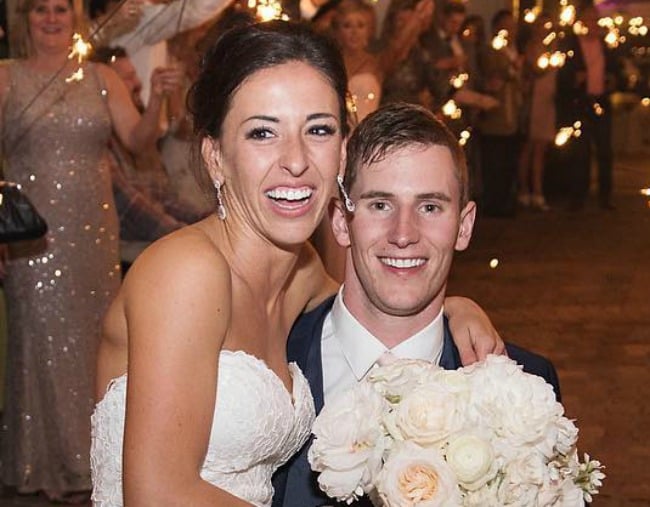 Chris Norton has continuously defied the odds.
Eight years ago when he was playing football for Luther College, the unthinkable happened.
During a tackle at kick off, Chris' head collided with another player's knees and he immediately lost all feeling from his neck down. At 18 years old, surgeons told him that he had a three per cent chance of regaining any movement or feeling below his neck.
But last Saturday, after years of rehabilitation, physiotherapy and recovery, he married his fiance Emily Norton Summers, and walked her down the aisle.
Speaking of the time after his initial surgery, Chris' father Terry Norton said he began to defy the odds from the very beginning.
"Immediately after the surgery he had all these wires coming out of him. He had this breathing tube coming out of him so he couldn't speak and he could move his left shoulders," he remembers in a video for Wellmark.
"Immediately he had beat the three per cent. We were in tears."
The four questions every kid asks Jess Smith. Paralympian Jessica Smith speaks about how she does simple daily tasks with one arm. Putting up her hair? Easy. Driving a car? No problem. Post continues after audio.
After seven months of recovery, Chris transitioned to a more local college and it was there that he met Emily while trying online dating in August of 2013.