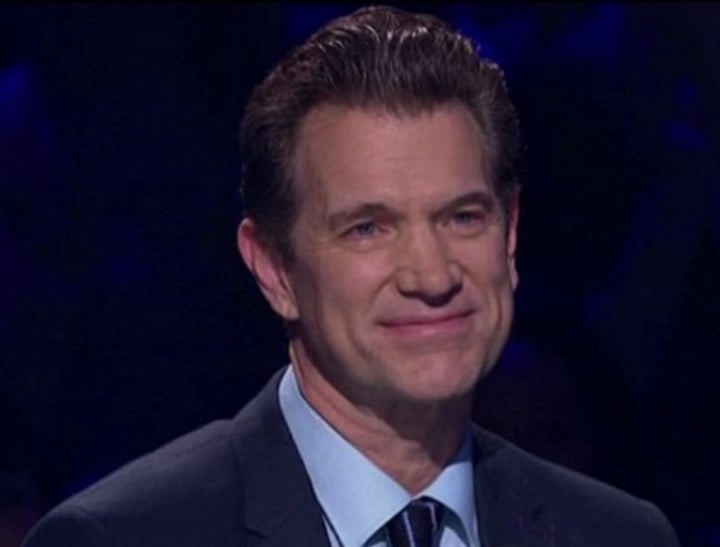 He just has a lot of feelings.
X Factor fans may have been expecting a bit of a "meh" performance from Cyrus last night after his less-than-incredible act last week.
Instead, the 19-year-old NSW singer delivered a performance so damn good, it left mentor Chris Isaak practically weeping.
Which, in turn, made half the show's viewers start sobbing into their TV dinners (not us, though. We just happened to have an allergy that left our eyes red and wet. Okay?)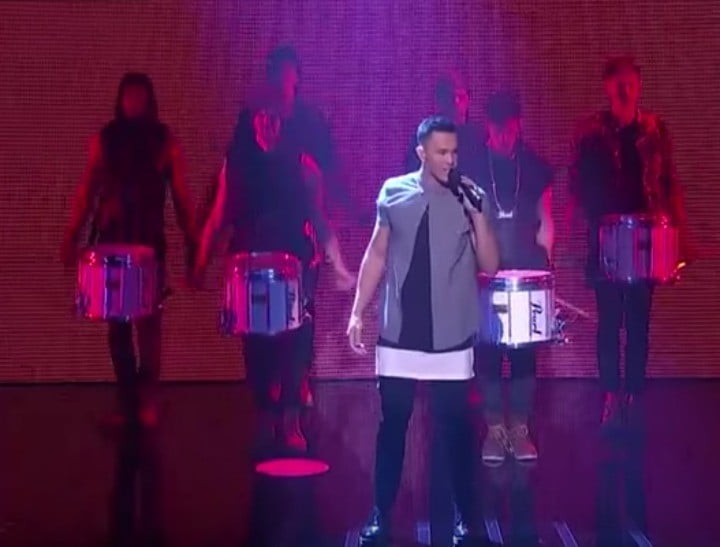 Cyrus Villanueva's rendition of Adele's Rumour Has It drew praise from all judges, but Isaak was so overwhelmed with emotion he visibly struggled to get his words out.
Watch the video here:
"I'm so proud of you, you've worked so hard on this," Isaak wept when he eventually pulled himself together enough to speak.
"They don't know how hard you worked. They don't know."
The other judges also praised the graphic design student's performance, with James Blunt calling it "immaculate".
'You step out on that stage and your voice is immaculate. You have charisma, you are a pop star," Blunt said. "Move over, Jusin Bieber."
Guy Sebastian weighed in: "That was a massive comeback, you're a star."
But while the judges were busy praising Cyrus, fans took to Twitter to congratulate 59-year-old Isaak for being so in touch with his emotions.
"You are something special, a truly beautiful man." wrote Roberta Smarreli.
"That was such a sweet moment," added Joy Oxley.
"You are so beautiful! It takes a real man to show emotions," wrote Giulia Demitri.
Last night's X Factor episode was "trailblazer-themed," which meant the top seven contestants all belted out classic tunes from leaders in contemporary music.
Natalie Conway sung 'I Have Nothing' by Whitney Houston (despite being barely able to speak); Michaela Baranov drew mixed reviews for her performance of 'Diamonds'  by Rihanna; and Big T's rendition of Jailhouse Rock' by Elvis Presley was met with a lukewarm reactions from the judges.
Meanwhile, Jess and Matt (with  Bruce Springsteen's 'Dancing In The Dark') as well as Louise Adams (with 'Bad Romance' by Lady Gaga) and Mahalia Simpson (with Amy Winehouse's 'Tears Dry On Their Own') reviewed the strongest reviews from the judges' panel.
But despite those stunning performances,Wicked Game singer Isaak was the talk of Twitter last night; It seems nobody can resist a beautiful, beautiful man who's comfortable enough in his masculinity to shed a few tears.
Now somebody pass us a tissue, please. Those damn allergies are acting up again.