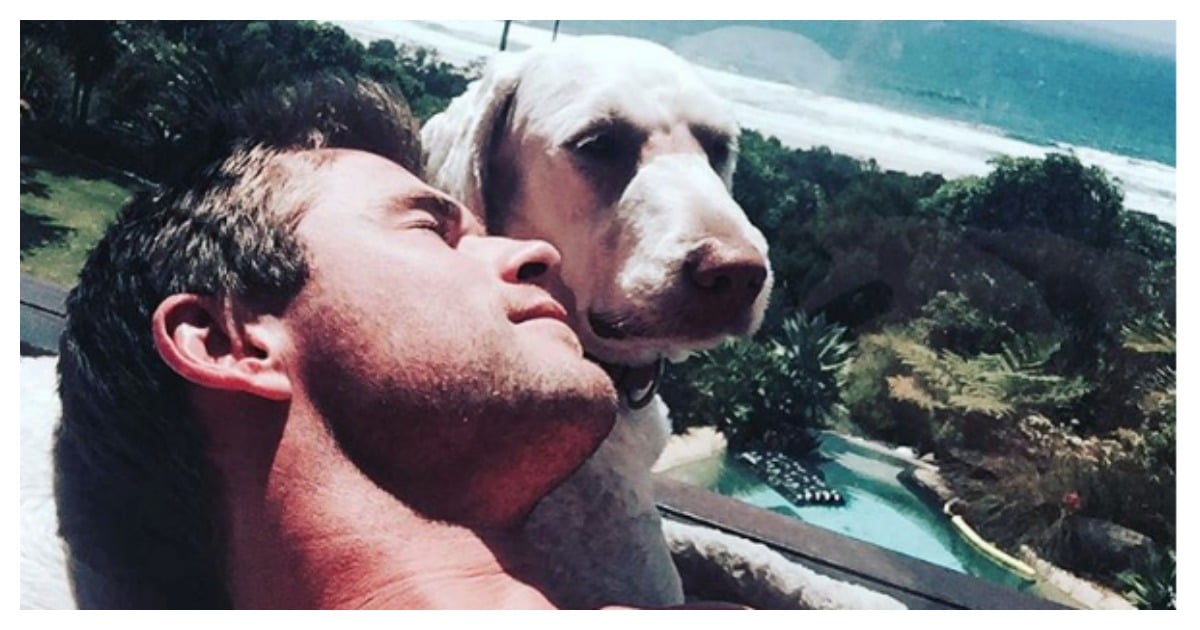 God of Thunder and father of three Chris Hemsworth has finally proved himself to be the world's best giver of hugs.
His wife, actress Elsa Pataky, shared a delightful picture of the 32-year-old Ghostbusters star asleep with four-year-old daughter India and one of his two-year-old twin sons aboard a flight.
"Nothing better than sleeping in papa's arms," she wrote.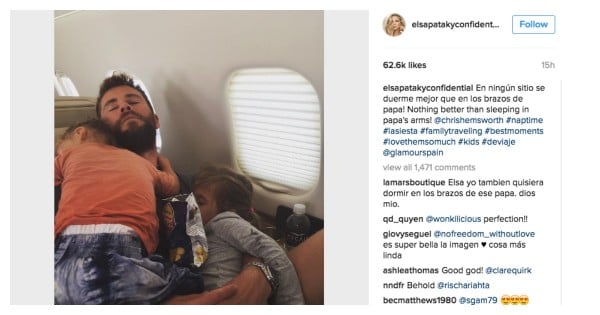 Chris Hemsworth sleeping with his daughter and son. Source: Instagram. 
As a working parent of three, you've got to take sleep where you can get it.
Earlier this year the famous family made a move away from Hollywood to resettle in Byron Bay and offer a more stable life for their three young children. Since then, the quintet has taken to coastal life swimmingly (literally), with Hemsworth baking birthday cakes and Pataky regularly sharing snaps of their brood having fun in the sun.
Pataky and Hemsworth with their kids at a local market (left) and on the beach (right). Source: Instagram. 
But with Hemsworth's role in Ghostbusters and Pataky's in the upcoming eighth instalment of the Fast and the Furious franchise, it seems that travel hours have been high of late.
If this picture is anything to go by, air time is something the youngsters are used to. So long as dad's around, that is.
Meet Kevin, Hemsworth's character in the upcoming Ghostbusters film.