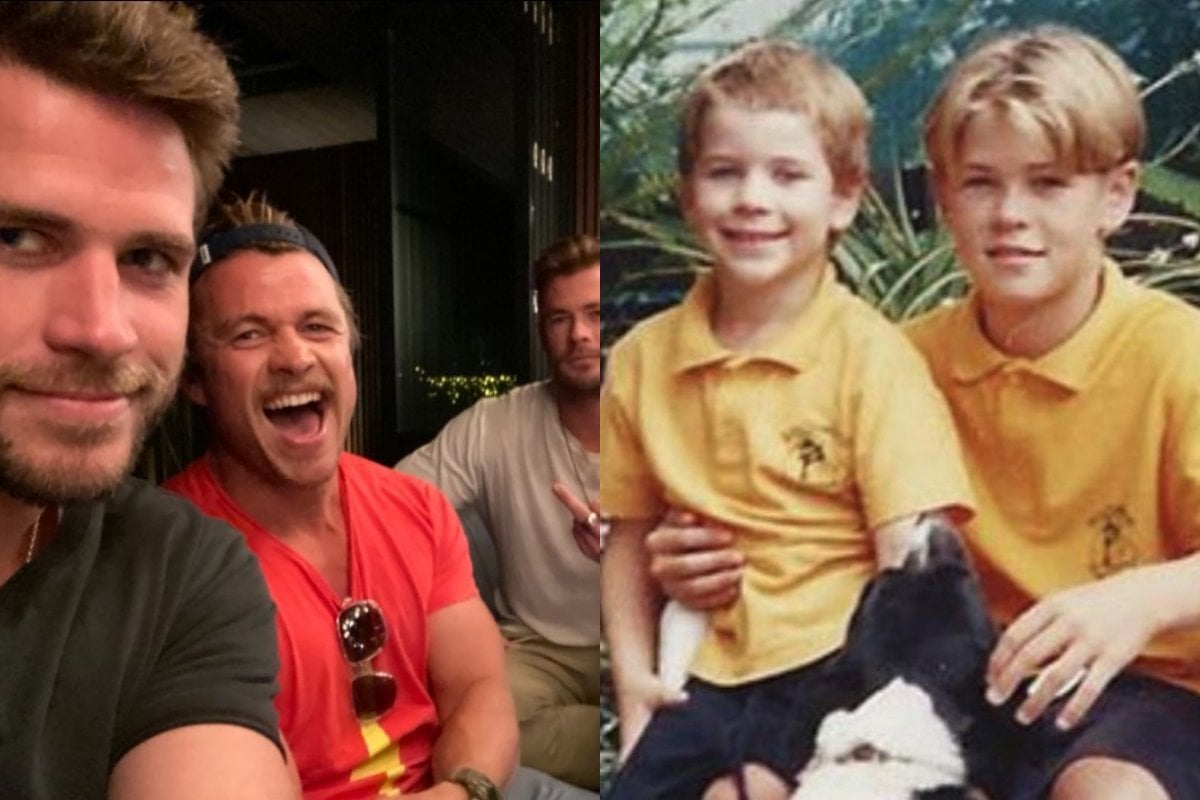 The Hemsworth brothers are some of the biggest movie stars to come out of Australia to date.
Chris Hemsworth, Liam Hemsworth and the lesser-known eldest sibling, Luke Hemsworth, quickly became household names in the 2010s when they moved from Australian television gigs like Neighbours and Home and Away to Hollywood films.
Growing up though, they were just an average Aussie family.
Watch: Chris Hemsworth on the moment he snuck his daughter on a Disneyland ride. Post continues below.
Chris, 37, who is best known for his role as Thor in the Marvel Cinematic Universe is the middle child of the Hemsworth brothers.
He has an older brother, 40-year-old Luke, and a younger brother, 31-year-old Liam.
The three brothers were all born in Melbourne, Victoria, to their parents, teacher Leonie and counsellor Craig.
However, when Liam was just a few years old, the family relocated to the Northern Territory, where Leonie and Craig began working on a cattle station.
When asked on Jimmy Kimmel Live in 2016 if the brothers had been raised "basically like a pack of wild dingoes", Luke responded: "Yeah, the Hemsworth house of horrors."
"We'd wake up in the morning and literally say, 'See ya, mum,' and just disappear into the bush," he added.
"I think as we got older, parents of kids we knew would gradually drop their kids off further and further away from our house."
Happy Father's Day Dad! Thanks for loving mum and us kids so much. Love u #FathersDay #Legend pic.twitter.com/THKapBOHtr

— Chris Hemsworth (@chrishemsworth) September 4, 2016