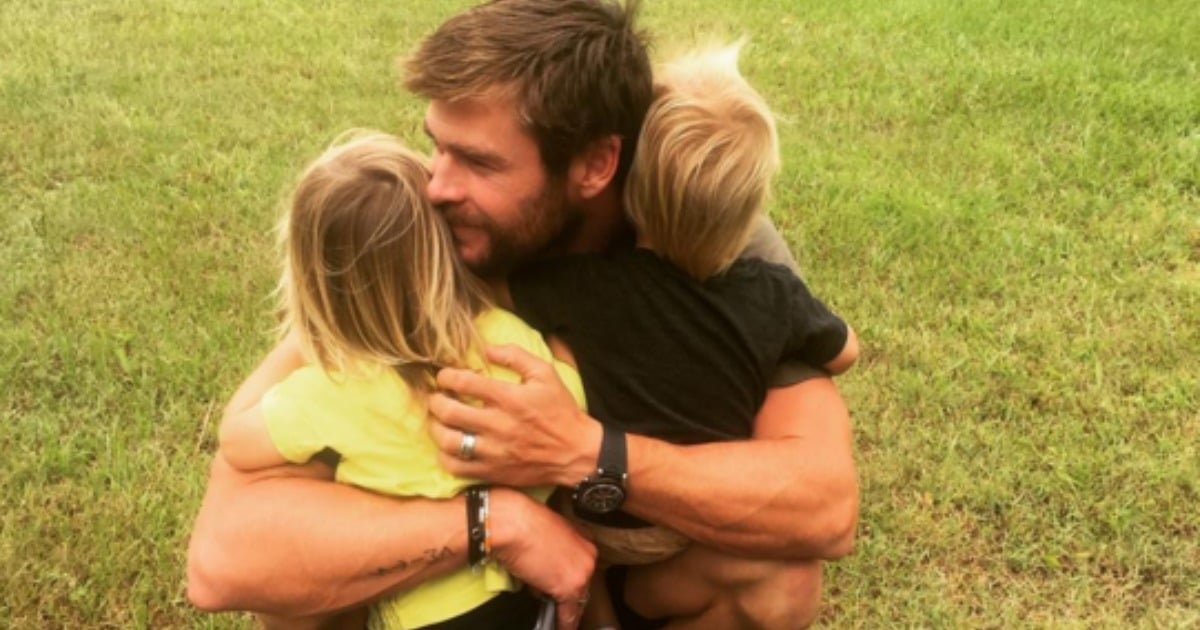 Don't worry guys, Chris Hemsworth is just like us. Well, almost.
It has been reported in Confidential that the Thor actor, and his wife, Elsa Pataky, are applying for childcare centres across Sydney.
They have placed on application in a well-known Catholic day care centre, for their four-year-old girl, India Rose, and two-year-old twins, Tristan and Sasha.
A spokesperson for the centre have confirmed the Hemsworth kids are on the waiting list but aren't being given any special treatment.
The centre said many families in the wealthy area often try to buy their way to the front but all parents are expected to wait their turn.
Further confirming they are truly wonderful people, the spokesperson said Hemsworth and Pataky have never tried to use their money, fame or privilege to jump the queue.
Well, that really does melt out hearts.
Speaking of beautiful children. Have you ever wondered whether parents have a 'favourite'? These parents confess all. (Post continues after video.)
Earlier this week, Hemsworth spoke to InStyle and admitted his two little twins aren't exactly sure what their dad actually does.
"My boys are still too young to even know what we're doing. My daughter certainly, she'd see the trailer or see posters and remember shooting in the castle.
"She goes to school and says, 'My dad works in a castle with a princess and fights the bad guys'. I think she's the most excited."
The family only just moved back to Australia in 2015 and are reportedly spotted at local events and markets.
Also in the area where they're now living is presenter, Leila McKinnon and former tennis player, Pat Rafter.