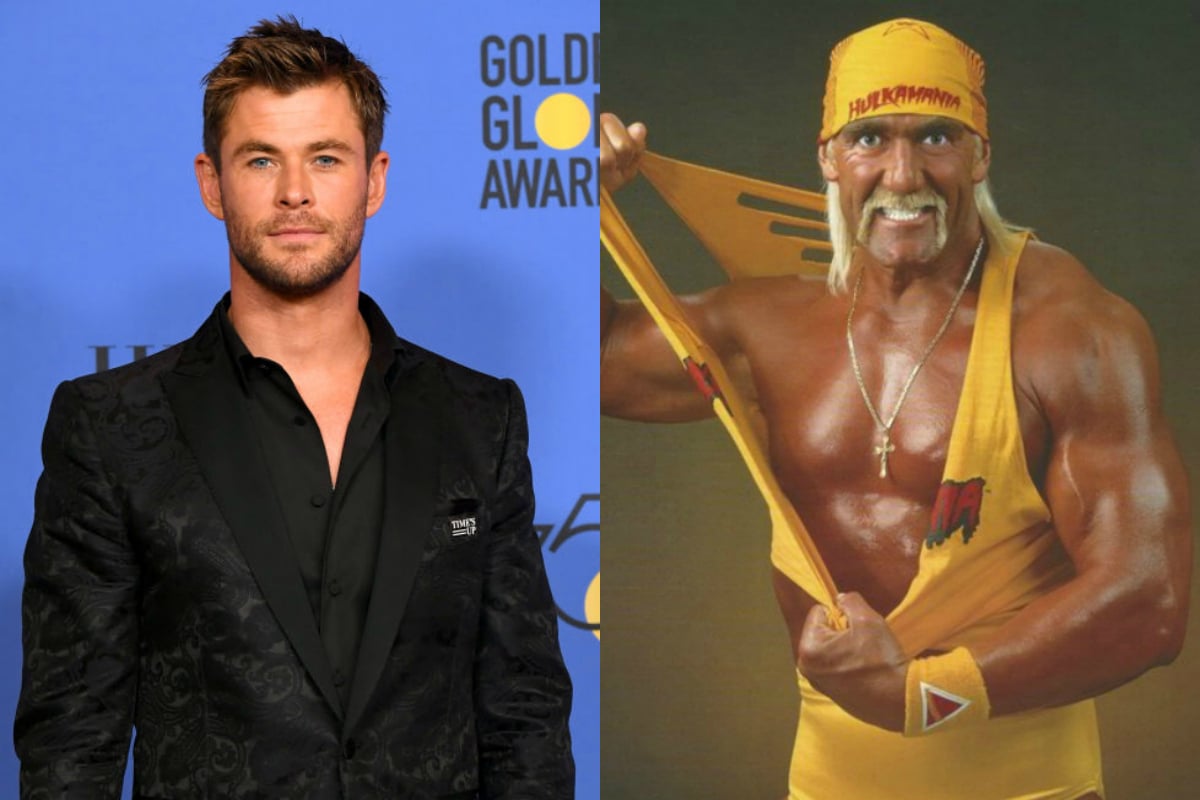 National treasure Chris Hemsworth is set to play the most famous wrestler of all time, Hulk Hogan, in a new film biopic and look, we're feeling pretty good about Hemsworth's abilities here.
They've both got bulging biceps, voices that sound like single malt whisky and rich mahogany, and piercing baby blue eyes. Really you could say Hulk Hogan was the role Chris Hemsworth was born to play. His destiny, if you will.
The Hollywood Reporter revealed Netflix are about to sign off on it, and Michael Sugar, the Academy Award winner behind Spotlight, is producing the film.
Also producing will be Hemsworth himself and former pro wrestling booker, Eric Bischoff.
But, before we get too excited, we need to talk about Hogan's recent history, which is colourful, to say the least. And no, we're not talking about his spray tan. We're talking reality TV shows like Hogan Knows Best, leaked sex tapes and subsequent legal battles.
(All of which are all conveniently missed out in the upcoming Hemsworth film, we hasten to add.)
Hulk Hogan, real name Terry Gene Bollea, was temporarily ex-communicated by the World Wrestling Entertainment (WWE) after racist comments he made during a now-infamous leaked sex tape.
The sex tape featured Hogan and the ex-wife of his friend 'Bubba The Love Sponge', and it sparked a landmark legal battle.
Gawker published the tape on their site and Hogan took them court, winning $150m in the high-profile case and bankrupting Gawker in the process.
He has apologised for the racist comments and has been allowed to be part of the WWE since. But yeah, very convenient the film glosses over his latter years.
Anyway, Hemsworth has signed up to chronicle Hogan's non-controversial early years, concentrating on his meteoric rise in wrestling entertainment and how 'Hulkamania' spread in the 80s and beyond.
Please do yourself a favour and imagine Chris Hemsworth doing early years Hulk Hogan's iconic entrance to 'I Am A Real American', complete with his signature ripping off of his singlet. (Dude must've gone through thousands.)
It's unclear if any real wrestlers will play themselves in the film (Dwayne 'The Rock' Johnson, we're looking at you), but expect lashings on testosterone, spandex and fake punches.
Also unclear: whether Chris Hemsworth will grow Hogan's trademark tache for the occasion. We'll leave you with a visual representation of what this could look like: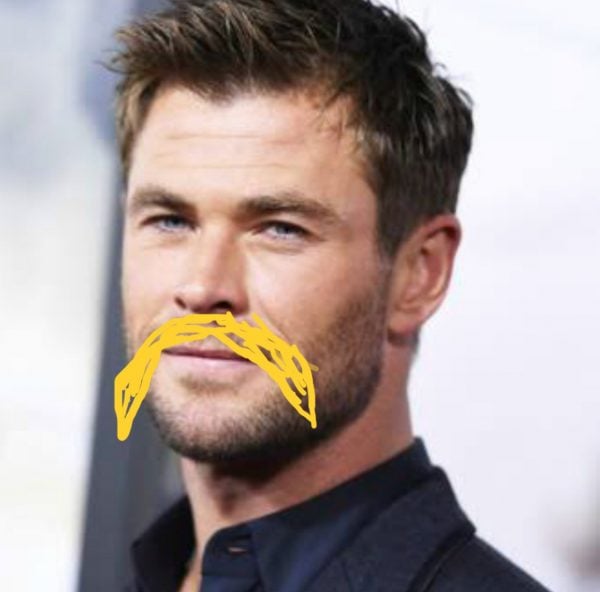 Do you think Chris will nail his performance as Hulk Hogan? And should the film be missing out his later controversial years? Tell us in the comments.