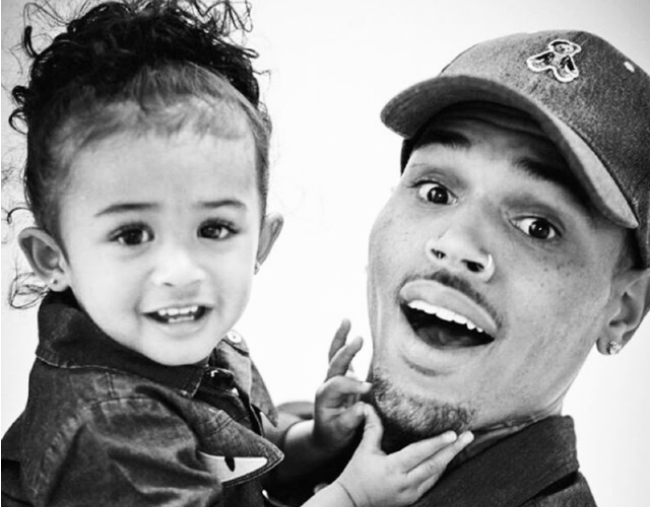 Chris Brown has been slammed by fans for his choice of Christmas present for his three year-old daughter.
While most parents get their children a cat or a dog, Brown went for something a little more exotic.
The singer uploaded a video to Instagram of daughter Royalty, who he has with ex Nia Guzman, playing with a monkey. It's since been viewed over three million times.
The monkey, identified as a baby marmoset, was wrapped in a blanket and wearing a nappy.
"Is this your baby? Is that your baby. She's going to be bigger than you!" the rapper can be heard saying.
But while Royalty looked to be loving her gift, many of Brown's fans were not and took to the comments to slam the singer.
"This is so so sad ???????????????? and plain WRONG at so many levels!," one wrote.
"Who the hell do you think you are?! That monkey is not yours to keep, their wild and can even be dangerous," another added.