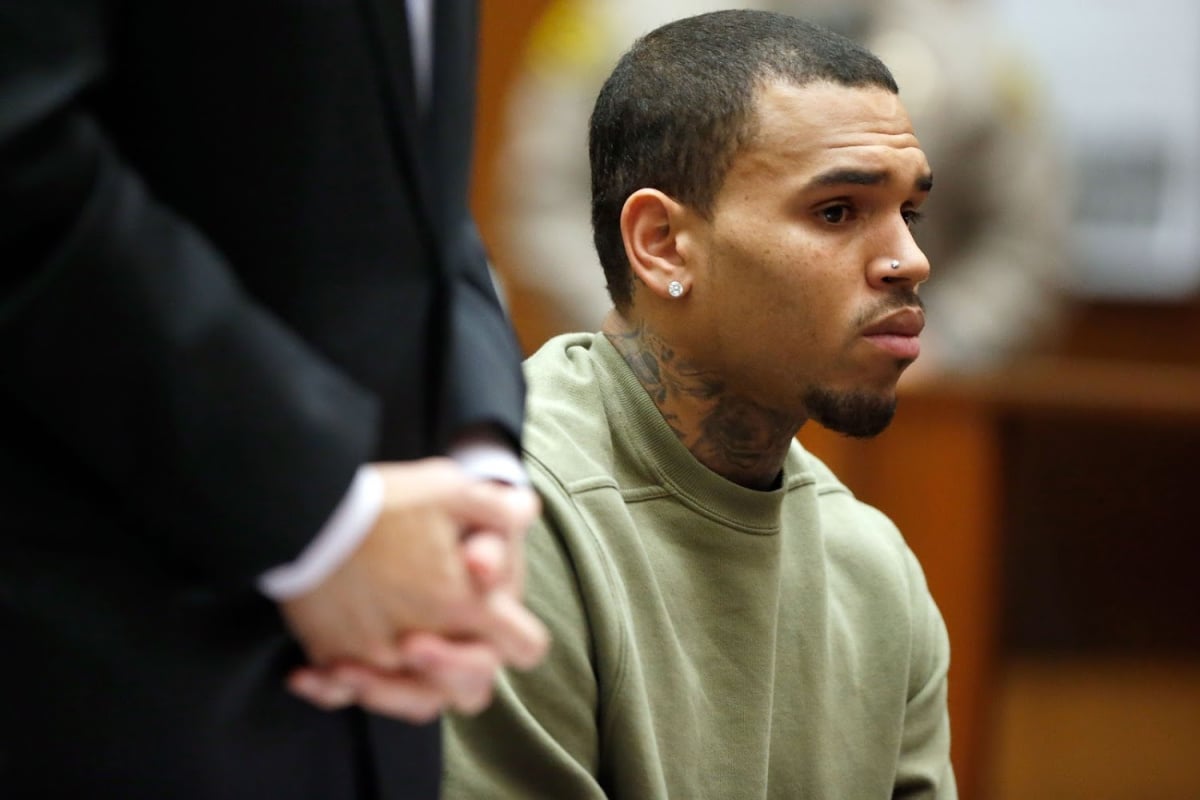 This week US singer Chris Brown was arrested in Paris on suspicion of rape.
The singer has been released from custody but police are still investigating the case, the French prosecutor's office said.
He has denied the claim on Instagram.
This latest arrest is the latest in a long string of run-ins with the law for the 29-year-old father-of-one.
In 2009 Brown pleaded guilty to assaulting then-girlfriend Rihanna in an incident that made headlines around the world when a photo of her bruised face was released.
He was sentenced to five years probation, 180 days community labour and domestic violence counselling after pleading guilty to felony assault.
In March 2011, he stormed off the set of Good Morning America and smashed a window in his dressing room after one of the hosts asked him about the incident.
In 2012 Brown was involved in a fight with Drake and his entourage at a New York City nightclub. Police investigated, but neither singer was arrested over the incident.
In early 2013, Brown was investigated over an altercation with Frank Ocean but Ocean decided not to press charges.
In July of that same year 1000 additional hours of community service were added to Brown's probation terms after an alleged hit-and-run in Los Angeles.
Just three months later, Brown spent 36 hours in a Washington D.C jail for misdemeanour assault on a man who tried to take a photo with him.
He then entered rehab and was made to stay even after completing his 90 day stint by a judge. The judge ruled that if he left before an April 2014 hearing, he would go immediately to jail. In March 2014 he was removed from the rehab centre for violating its rules and sent to jail. He was released in June 2014.
In 2015 Brown was not able to leave the Philippines for a number of days after a fraud complaint was filed against him for a cancelled concert.