Perth mum, Belinda Rodoreda, 31, was more than six centimetres dilated and in active labour when she took the extraordinary step of firing her private obstetrician.
"I felt completely unvalued and disregarded as a labouring and birthing woman. Because of how I was feeling I thought there is no way I want to continue in his care. So, I fired him," she said.
Belinda believes she was scared into having a caesarean with her first child by her obstetrician after being the told the scans showed her baby would be over 4.5 kilograms.
"I didn't know those scans could be inaccurate. I was scared wondered what would happen if my baby got stuck. I had full trust in my obstetrician and said, 'yes sir'. I was booked in for a caesarean and he was only 3.8 kilograms," Belinda said.
Determined to take control and educate herself second time around, Belinda said she read a lot, did a Hypnobirthing Australia class and hired a doula.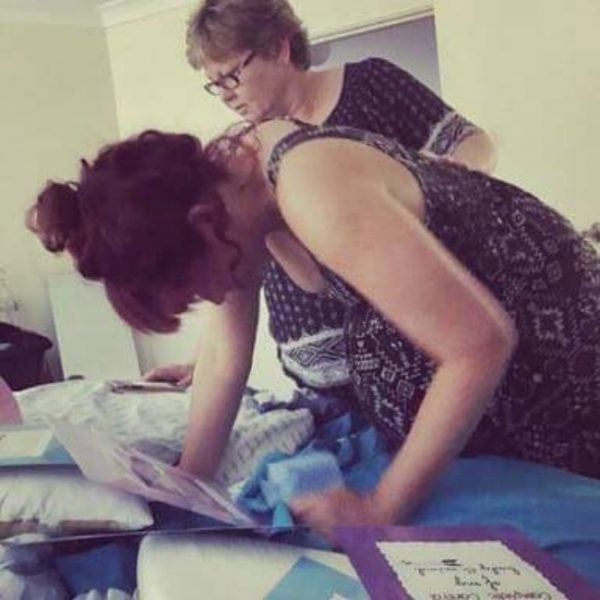 Belinda said her desire for a vaginal birth after a caesarean didn't mean she would disregard medical advice, but being educated, confident and prepared, meant she felt comfortable asking questions and then making informed decisions based on her individual circumstances.
"I wanted my second birth to be a positive experience. I felt lied to and deceived the first time around," she said.
Belinda also interviewed a couple of obstetricians to make sure they were supportive of her choice to have a VBAC and that they weren't going to take a 'bait and switch' approach.
She went in with a very detailed list of questions and once she chose her obstetrician discussed her birth plan on numerous occasions with her.
"We worked with each other and she assured me that she had discussed it with the covering obstetrician and he was aware of my birth plan and that my case was a VBAC," Belinda said.