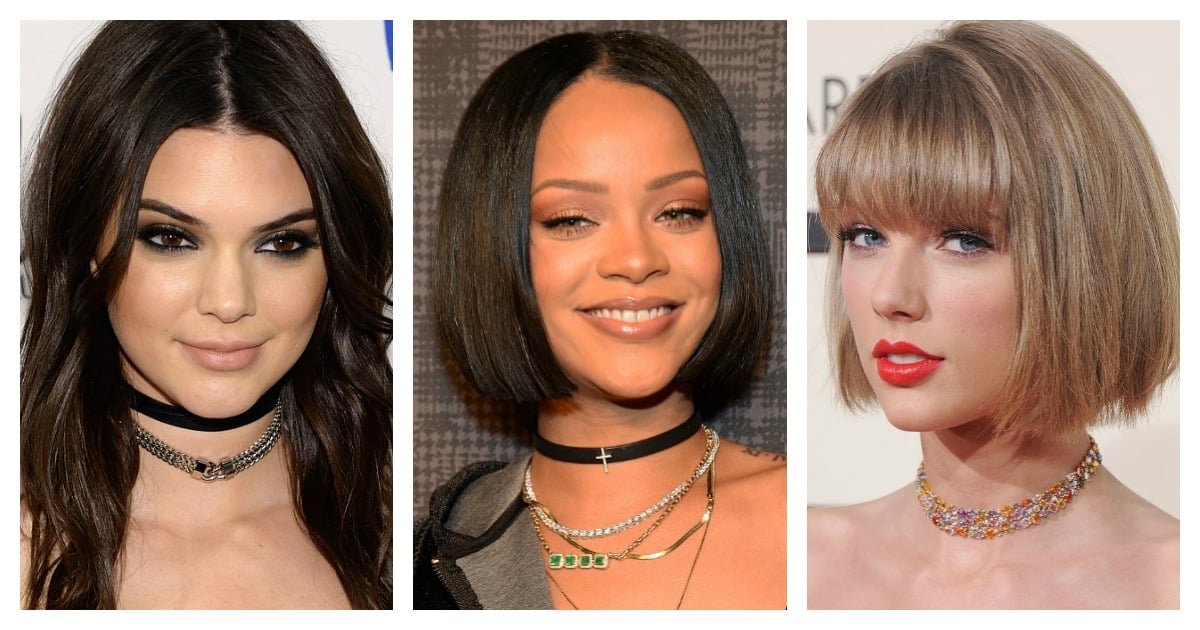 While she was taking her freshly-bleached hair for a spin at Coachella, Taylor Swift found a moment to disseminate an important prophecy.
"I feel like maybe chokers are the new flower crowns?" the Shake It Off singer's message read. That's a big call; flower crowns have been at peak saturation for a few years now.
Yet, with those 10 words, the heavens opened, the earth tilted on its axis, and a trend was born. Well, reborn — anyone who was old enough to remember the '90s knows this is not a new thing by any means.
Regardless, you can kiss goodbye to your long-drop necklaces, because the choker has regained its stranglehold on fashion.
Just ask Swifty, who managed to wear four different kinds over the first Coachella weekend.
The quintessential '90s accessory has also been seen wrapped around necks belonging to various Kardashians and Jenners, Gigi Hadid, Rihanna, Miranda Kerr, Jesinta Campbell — the list is endless.
These A-listers aren't solely responsible for bringing the choker back; they've been popping up on Instagram, in stores and at music festivals for a while now.
But photos from the first weekend of Coachella proved resistance is futile at this point.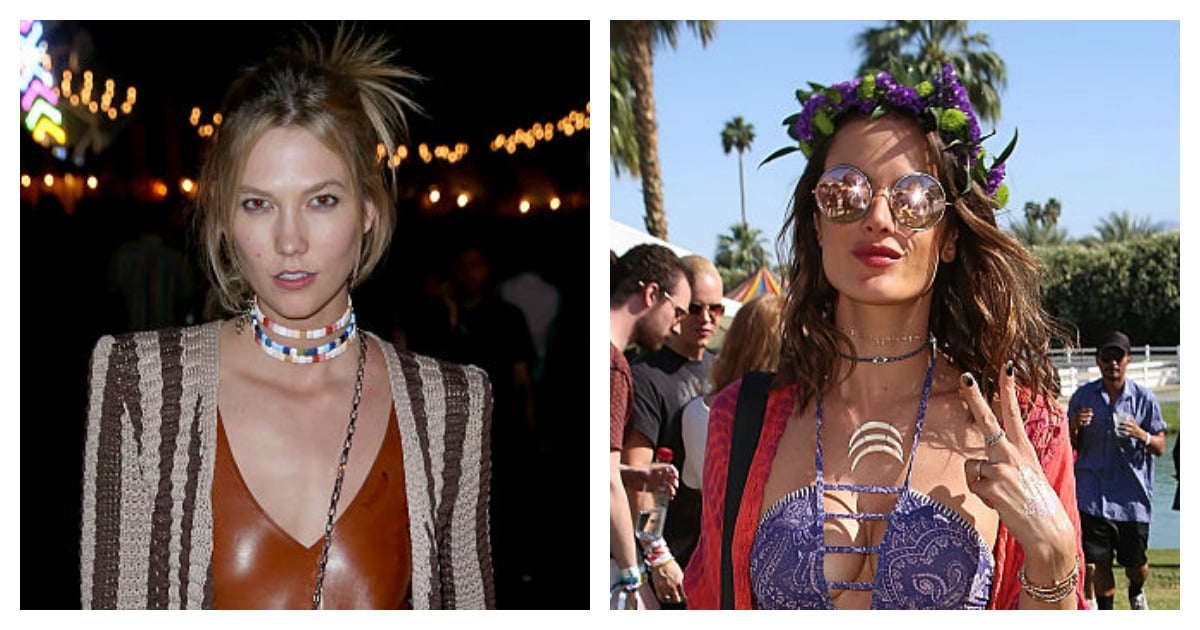 Karlie Kloss and Alessandra Ambrosio both wore chokers to Coachella. (Getty)
The choker is here to stay, whether you like it or not.
The good news is that those stretchy plastic 'tattoo' chokers aren't the only available option. There's a choker out there to go with almost any style of outfit — leather ones for a bohomian or beachy vibe, velvet or jewelled ones for old-school glamour, or hard metallics for something a little more slick.
There are chunky ones, dainty ones, and of every width in between. You can wear them alone, or layer them up with necklaces of different lengths, like Rihanna did at New York Fashion Week this year.