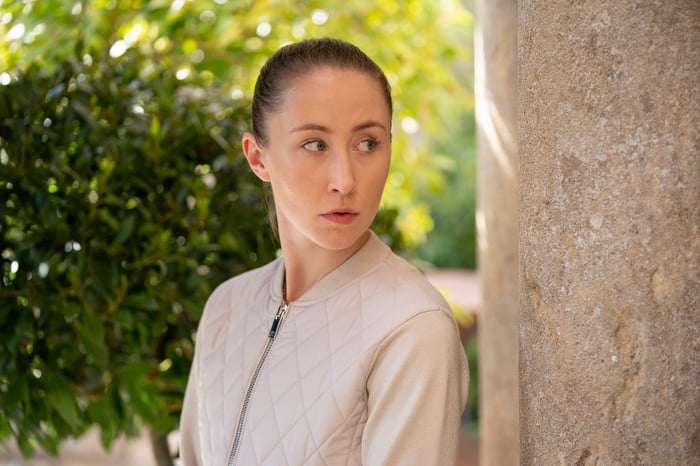 The perils of social media is a topic that has been discussed many times before, but never with as much cleverness, thrills, and raw human emotion as can be found in the new series Chloe. 
The new Prime Video series tells the story of a twenty-something woman called Becky, played by Erin Doherty, who works a series of uninspiring office temp jobs while living with her mother, who has early onset dementia.
Becky appears to trudge through her life with a cloud of weary defeat hanging over her, but there's one pastime she applies a razor-sharp focus to and that is obsessively stalking the social media accounts of a glamourous young woman named Chloe (Poppy Gilbert).
Watch: Take a look at the trailer for Chloe on Prime Video. Post continues below.
A quick glance at Chloe's Instagram account would make you believe that her life is nothing more than a series of idyllic cocktail catch-ups with her equally glamorous friends. 
Even more intriguing is that after Chloe's surprising death, the audience soon begins to piece together the fact that Becky and Chloe might have been former friends. 
Her death sets Becky's con-artist ways on a more focused path of deception online, and she then attempts to slink her way into the life Chloe has left behind.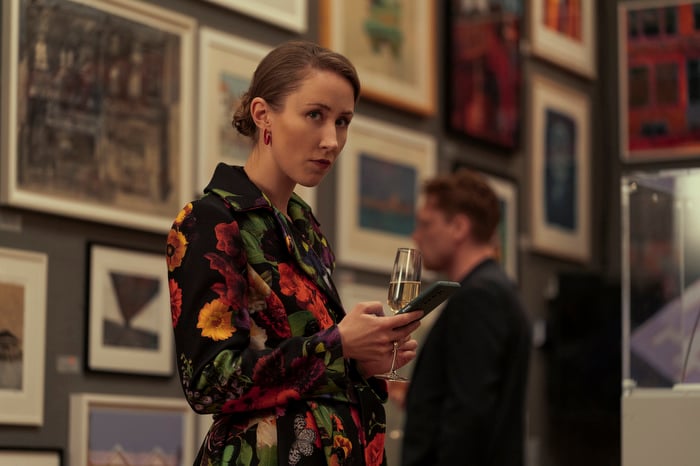 Erin Doherty first caught our attention via her scene-stealing role as Princess Anne in The Crown, and with Chloe she is really given a leading role to sink her teeth into. Image: Prime Video.