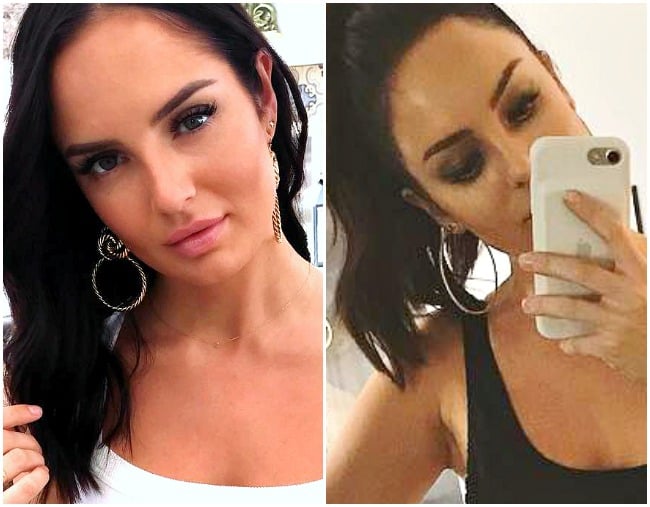 When Chloe Morello posted a photo on her Instagram asking people for outfit help, there was another detail fans couldn't help flocking to first.
And it's not difficult to see why.
On Friday, the popular NSW-based beauty blogger cheekily asked her followers whether her pink glittery socks matched her black singlet top and sequined skirt, knowing full well there was something else that would just 'grab' our attention.
Yes, that is a sparkly penis on the front of her skirt… just in case you needed the clarity.
As you might have expected, there were many a phallic-themed jokes in the comments.
"Only kinda dick pic I'd be ok to receive. P.S. the socks are beaut," wrote a commenter who we wholeheartedly agree with.
"No but the dick *makes* the outfit," said another fan.
"It's not the socks that look ri-dick-u-lous," wrote someone else.
"You've got a lot of balls to be wearing those socks," joked another.
Now four days old, the post has already received over 77,000 likes, 2500 comments and in a moment of patriotic pride, the 27-year-old's funny Instagram stunt even made it onto the UK tabloid websites.