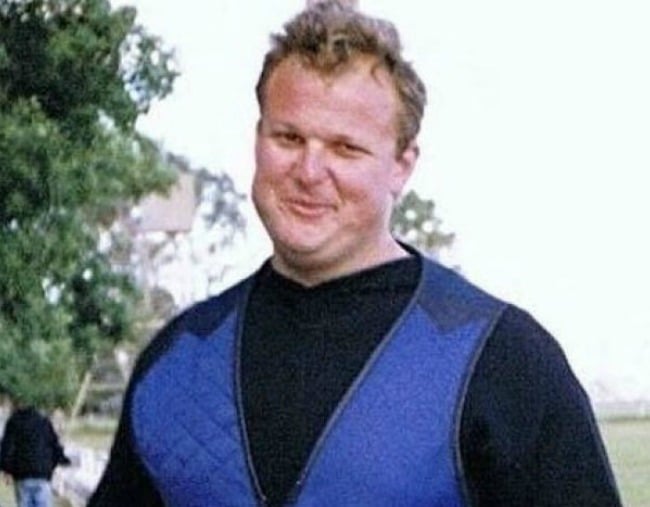 With AAP.
1."My beloved dad was killed in front of me and my brother." Sons describe their pain over dad's death.
Farmer Angelo Russo pleads guilty to manslaughter in 'eggplant' shooting casehttps://t.co/c9xRyrcdE7

— The Australian (@australian) May 25, 2018
Two young boys present when their dad was shot dead by a Victorian chilli farmer have spoken of their pain since the death of their "beloved" father.
Angelo Russo, 55, last week pleaded guilty to the manslaughter of David Calandro, who was shot while sitting in his ute at Russo's Tatura farm on February 18, 2017.
The plea came days after his murder trial began in the Supreme Court of Victoria, with Russo admitting to manslaughter after prosecutors agreed to withdraw the murder charge.
Following Russo's guilty plea, the prosecution conceded it could not prove the farmer intended to shoot Mr Calandro.
During a pre-sentence hearing on Wednesday, prosecutor Nicholas Papas QC said Russo claimed Mr Calandro deliberately swerved at his dog Harry to "spook" it, but accidentally ran it over.
Russo claims he was "pissed off" and put down his injured dog by shooting it.
He says he did not intentionally kill Mr Calandro when he approached him with the shotgun still in his hand.
The farmer claims he slipped on an eggplant and the shotgun discharged accidentally and didn't realise Mr Calandro was injured until he heard the 43-year-old screaming. Mr Calandro died in hospital the next day.
Mr Calandro's son Anton gave an emotional victim impact statement to the court, read by a family member.
"My life is different since my dad hasn't been here," he said in his statement.
"My dad was a nice, caring, fun dad.
"I now have to do more things at home because he's not here. I have to care for mum."
A statement by Mr Calandro's other son, Flavian – who was just 12 when his father was shot – was read to the court by Mr Papas.
"Every day I think about my dad, wishing he was here to guide me … I will forever miss him," his statement read.
"I know I have changed since the day he died … I struggle to get out of bed to go to school because the vision of my dad has haunted me and always will.
"My beloved dad was killed in front of me and my brother.
"It is too hard, I feel pain in my body.
"My dad was a fun-loving guy and he'd do anything to make me and my brother happy.
"I will forever miss my dad knowing he is gone from this earth."
The court was also told Russo's mother died while he was in custody over Mr Calandro's death, having burnt to death when her dress caught fire.
Russo's defence barrister Patrick Tehan QC told the court on Wednesday that he expressed "the deepest of sorrow" for his victim's sons and "was tearful and beside himself about what happened".
Mr Tehan also said Mr Calandro and Russo had been friends – a claim that prompted several family members to storm from the court. The hearing continues on Thursday.
2. 'Murdered' journo fronts press conference after faking his own death.
Colleagues of Russian journalist Arkady Babchenko had gathered to watch a police press conference, where they expected to be briefed on his murder. Then they saw he was actually alive. https://t.co/OaAfs1hTY1 pic.twitter.com/kPusb7mMZl

— CNN (@CNN) May 30, 2018
A dissident Russian journalist reported murdered in Kiev has dramatically reappeared alive in the middle of a briefing about his own killing by the Ukrainian state security service.
Ukrainian authorities had said on Tuesday that Arkady Babchenko, a 41-year-old critic of President Vladimir Putin and of Russian policy in Ukraine and Syria, had been shot dead at his flat and that his wife had found him in a pool of blood.
His reported murder touched off a war of words between Ukraine and Russia, a flurry of condemnations from European capitals and Washington, and shivers through the journalistic communities in both countries.
But on Wednesday, an emotional Babchenko appeared before reporters saying he had been part of a special Ukrainian operation to thwart a Russian attempt on his life, and that he was fine.
"I would like to apologise for what you have all had to go through," Babchenko, who looked on the verge of tears at times, told reporters. "I'm sorry, but there was no other way of doing it. Separately, I want to apologise to my wife for the hell that she has been through."
Babchenko's reappearance elicited gasps, then cheers and applause from journalists at the briefing.
He went on to thank the Ukrainian Security Service, the SBU, for saving his life and said the most important thing was that what he called other big acts of terror had been thwarted.
He did not specify what those planned acts were, but the SBU said it had received information about a plot to kill 30 people in Ukraine, including Babchenko, but had managed to prevent it. The security service declined to say who the other 29 people were.
A Ukrainian citizen recruited by Russia to find someone to kill Babchenko, the SBU said. He was given $40,000 to organise the murder, $30,000 for the killer and $10,000 for being an intermediary.
"We managed not only to break this cynical provocation, but also to document the preparation of this shameful crime by Russian special services," SBU chief Vasyl Hrytsak said.
General Prosecutor Yuriy Lutsenko, who appeared alongside Babchenko, said it was necessary to fake the journalist's death so that the organisers of the plot to kill him would believe they had succeeded. The Russian Foreign ministry said it was happy Babchenko had turned out to be alive after all, but described the stunt as an "anti-Russian provocation".
"Everything is over from yesterday," Babchenko said. "I did my job and I'm still alive."
3. More than 250,000 breath tests have been faked by Victorian Police, audit finds.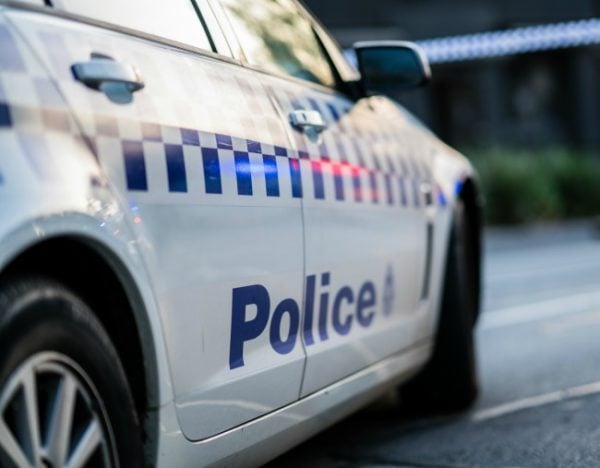 Victoria Police officers faked more than 258,000 roadside breath tests, an audit of five years' worth of data has uncovered.
Claims officers were duping the tests, by placing a finger over the straw entry hole or blowing into the straw themselves, were first reported late last year, Victoria Police said in a statement on Thursday.
"The investigation, which analysed over five years of data, 1500 preliminary breath test devices and more than 17.7 million tests, disappointingly found 258,463 PBTs or 1.5 per cent of all tests had been falsified," Professional Standards Command Assistant Commissioner Russell Barrett said.
4. Margaret River locals come together to farewell WA family killed in murder-suicide.
Father and grandfather united in grief for Margaret River massacre goodbye #9News https://t.co/51x4IJl63e

— Nine.com.au (@Ninecomau) May 30, 2018
Seeing seven coffins at one funeral felt surreal for some mourners but many described the tributes for the West Australian family shot in a murder-suicide as sensitive and beautiful.
Two services were held in Bunbury on Wednesday, showing the division between the Cockman and Miles families after the tragedy at a hobby farm in Osmington on May 11.
About 150 people attended the first funeral for Katrina Miles, 35, and her children - daughter Taye, 13, and sons Rylan, 12, Arye, 10, and eight-year-old Kadyn Cockman.
Katrina's estranged partner and father of her children, Aaron Cockman, hugged family and friends outside the chapel as mourners arrived with bouquets of flowers.
An estimated crowd of 400 attended the second service for the entire family, including Katrina's parents, Peter, 61, and 58-year-old Cynda.
Mr Miles' son Neil gave one of the eulogies and songs were played including These Days by Powderfinger and Three Little Birds by Bob Marley.
One woman, who did not want to be named, told AAP she attended both funerals.
"It just seems surreal to go in there and see seven coffins. It's just awful," she said.
The woman described Katrina as a very dedicated mum and Cynda as community-based.
Taryn Miller travelled from Margaret River for the second service and told AAP the eulogy for the children described the games they played.
"They just seemed so happy and involved with life, and they seemed very intelligent and aware," she said.
"It's just such a terrible, tragic and sad thing, and I think it makes everyone think about their own family."
The police investigation is continuing and the coroner will eventually hold an inquest.
Anyone who needs help is urged to call Lifeline on 13 11 14 or 1800RESPECT on 1800 737 732.
5. Former university staffer jailed for at least a year after filming up 36 women's skirts.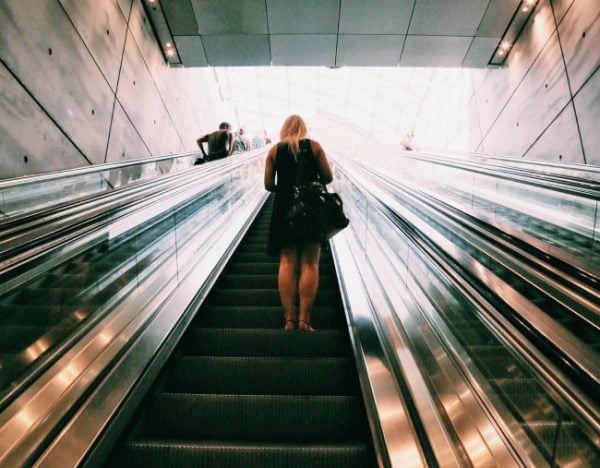 A former Sydney university staffer who spent his morning commute secretly filming up women's skirts on a railway station escalator has been jailed for at least a year for his "predatory" behaviour.
Karl Edwin Skow stood ashen-faced in Sydney's Downing Centre Local Court on Wednesday as his sentence was handed down by magistrate Jacqueline Milledge.
"There are 36 victims that we know of," she said. "I consider what you have done to be so grave in terms of predatory behaviour on young women."
Hours after Skow received a maximum of 18 months behind bars, his lawyer Michael Hempsall applied for bail pending an appeal in the District Court.
But Ms Milledge refused the application, saying she was concerned about the 59-year-old's "sexually deviant behaviour" and "ongoing sexual fantasies" and was not satisfied other young women would not be put at risk.
"You knew your failings and you did nothing about them," she said. "The community can't wait for people to make awful choices that affect other innocent people that are simply going about their life."
Skow, from Barden Ridge in southern Sydney, pleaded guilty in April to three counts of intentionally recording intimate images without consent in late-2017.
He also asked that the sentencing magistrate take into account 33 further offences, involving unidentified women photographed between May and November 2017, predominantly in Haymarket between 8.30am and 9.30am.
According to a statement of facts tendered in court, a woman was on an escalator at Central railway station in October when she felt the presence of someone very close behind her and a mobile phone touching her inner upper thigh.
She looked down and saw Skow holding a phone between her legs and below her skirt with the screen facing upwards.
The woman slapped Skow's arm a number of times and repeatedly asked if he'd filmed her, to which he replied "of course not" before continuing to walk away.
"This is humiliating for you but imagine how that young woman felt knowing that she was being preyed upon by someone like you," Ms Milledge said.
Police seized a mobile phone upon Skow's arrest and found a number of images depicting the "buttock area" of people wearing short skirts, along with a laptop that revealed more than 30 additional victims.
Mr Hempsall had argued there was "very little planning" behind the offending, when Skow was on his way to work as a staffing office manager at the University of Notre Dame, and jail would be "manifestly excessive".