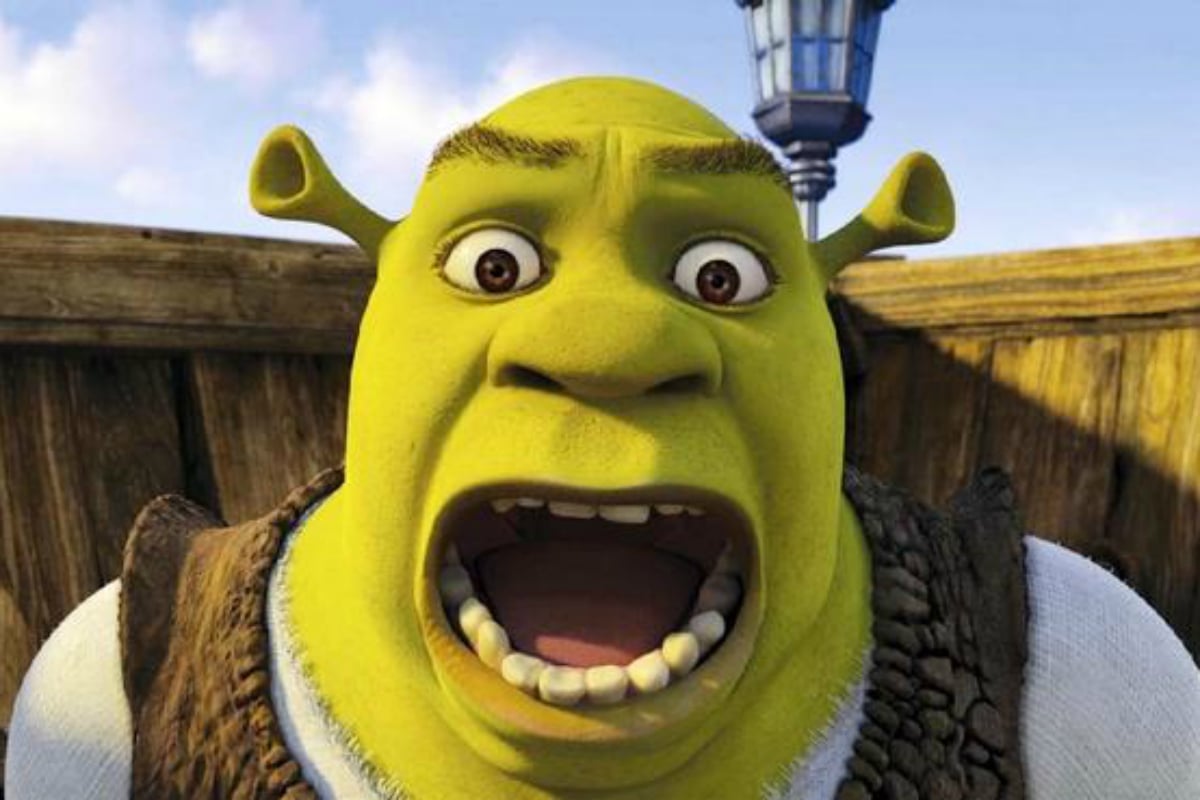 The summer holidays are six long weeks a time for the kids to relax and recharge after the school year.
After a morning out, or on a chilled Friday night, it's nice to be able to put a movie on that everyone can enjoy – and everyone includes you too.
Films that weave in some adult humour certainly make the experience a lot more fun. They're those jokes that go right over the kids' heads, a subtle wink to us parents from the filmmakers.
"We see you, parents, and we know you're watching this movie AGAIN to make your kids happy. Here's a little something for your trouble."
Here are some of the cheekiest hidden jokes you may have missed in your kids' animated films. Add these to your holiday watch list – they're all available to watch anywhere and anytime on Stan now.
'The Waffle Hole' in Shrek Forever After
The Shrek films set the gold standard for adult in-jokes (hello, say the name Lord Farquaad a few times over).
As the film series progressed, the boundaries got pushed further and further.  Take Shrek Forever After for example.
When Donkey falls into a trap set with waffles as bait, Shrek tries to explain to Fiona with this, er, colourful wording: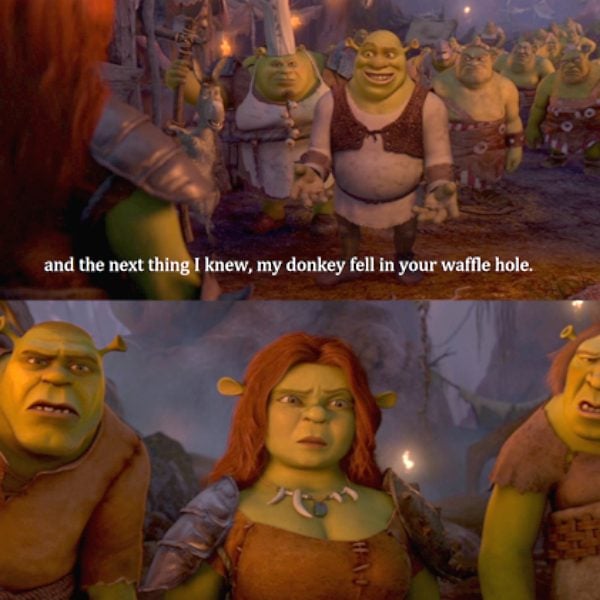 The look on her face says it all. Not. Happy.
To kids it sounds silly, but to adults it's something else.
Marty the Zebra gets a fright when Alex the Lion starts chasing him. Instead of swearing, he says 'Sugar Honey Iced Tea' – we'll let you work out that acronym...
Very, very happy penguins in Happy Feet