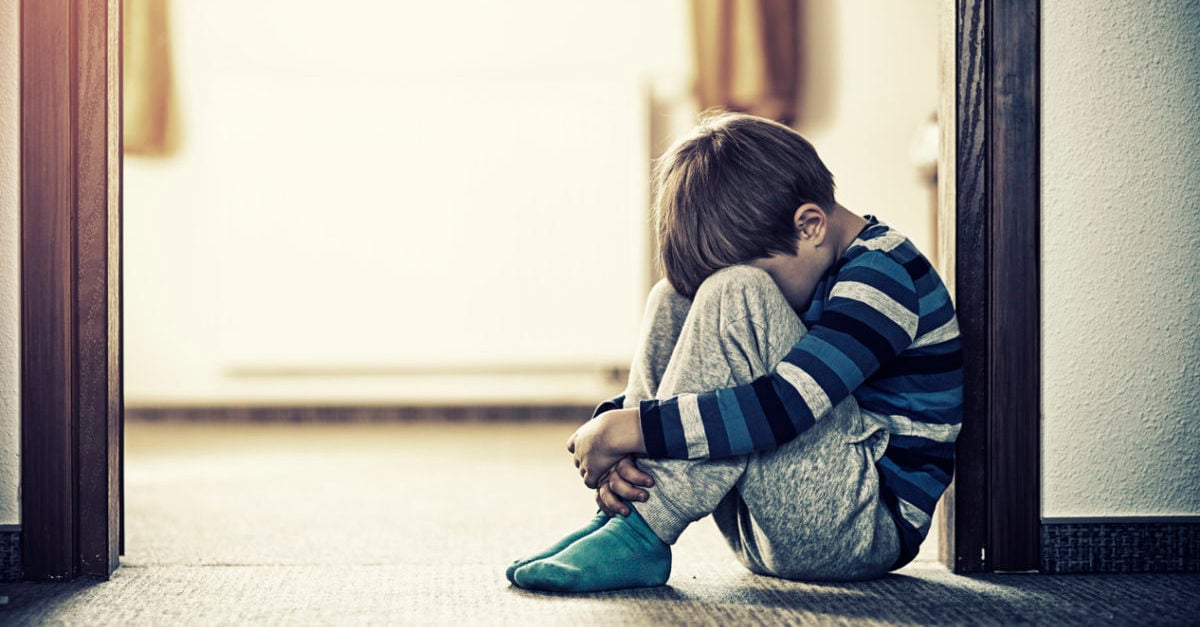 Danny is frightened of his dad. Every night he goes to bed and pretends to be asleep. He listens to his dad mistreating his mum. Danny thinks his life is normal until he goes on a sleepover at his best friend Alex's house. Alex's dad is kind and fun to be with, and Danny feels happy. Danny wishes his dad could be more like Alex's dad. But what can he do?
Children are the smallest, often most silent, victims of domestic violence.
Now, there is a children's book to help young people trapped in situations of domestic and family violence. Brave Danny is written to empower kids aged between four and eight to talk about their feelings, to teach them what a happy, safe family can look like.
Rosie Batty talks about her experience with domestic violence. Post continues below.  
"The smallest voices are sometimes the most powerful," author of Brave Danny Robin Adolphs, who also has a background in education, told Mamamia. "It's important we help young people understand what domestic violence looks like – we need to break the cycle. Children are capable of learning and understanding a lot. What better way to learn about domestic violence than in a loving, caring way?"
The book, written by Adolphs and illustrated by Nicky Johnston, is an initiative of the National Rural Women's Coalition (NRWC) and came after reports of increasing domestic violence in remote Australian communities.
"Domestic violence is an issue rearing its head in bush communities, particularly when natural disasters such as fires and floods occur," NRWC Treasurer Alwyn Friedersdorff said. "When those things happen, domestic violence tends to creep in. We wanted to send a message to the youngest age group possible, to help build resilience to domestic violence at the earliest age."
But what message can you send to children who are so young?
According to Adolphs, it's about awareness. Teaching the simple, heartbreaking lesson that being frightened at home is not 'normal'.
"When children are this little, they have very small world and they only know what's in this world. How are they going to learn, if they don't know any different?" Adolphs said.
"The only way we can help them is by talking," she continued. "If children learn about domestic violence through experience, they're often too frightened to talk. We need to open the conversation in a different way and encourage positive responses and positive decisions. Otherwise, their behaviour will be affected. They'll become withdrawn or start acting out. This can lead to learning difficulties. These children will grow up thinking their life isn't happy, and that this is normal."