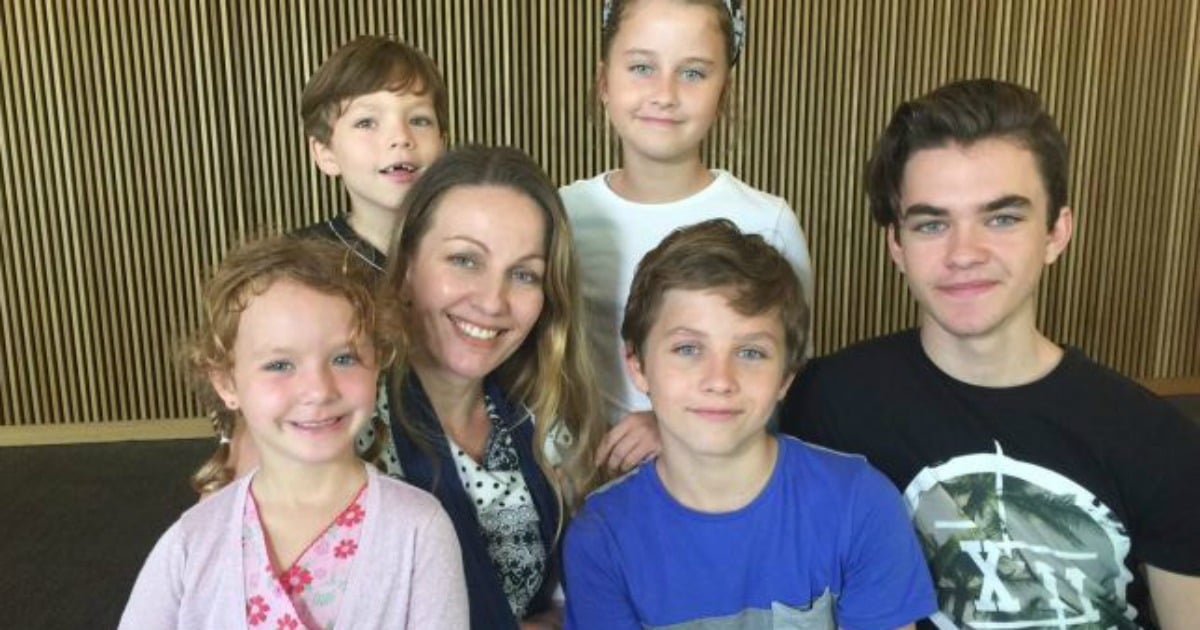 Brisbane teenager Cameron Caulfield still vividly recalls as a 12-year-old disarming his drunken stepfather as his mother was shot in front of her five children three years ago.
Their mother, Rachael Moore, had been shot in the arm by her ex-husband Daryl Fields.
"I hid the gun … and ran back in and he was on top of my mother strangling her," Cameron said.
"So then I went up and hit him across the head."
Everyone helped.
"My brother Jayden got him off my mum. My younger sister Kaylea took mum out and hid her in the yard and the youngest boy Zane — he went and took my little baby sister Samantha and hid her under the bed."
Bravery awards for siblings
It is being announced today that the four oldest children will receive Australian Bravery Awards later this year.
Jayden, 17, and Cameron, now 15, will be presented the Star of Courage for selflessly putting themselves in jeopardy to protect the lives of others.
Their younger siblings, Kaylea Caulfield and Zane Fields, are each to receive a Bravery Medal for their actions — at the time Kaylea was nine years old, while Zane was only four.
Ms Moore and Fields had separated before the April 2014 attack.
But she said she never imagined he would turn up at their Logan home drunk and murderous.
The family is close and copes with the memory of that day by regularly talking about what happened.
For Ms Moore the pain has never gone away — she has undergone 36 operations on her wounded arm and doctors could still be forced to amputate.
But she is alive, and knows she has her children to thank for that.
Fields was convicted of attempted murder and remains in jail over the attack.
Jayden said it helped to talk about it.
"The more you talk about it the less it hurts," he said.
"I'm hoping to use the award to shine a light on other children and to motivate them so that they know they are allowed to speak up if they are in a domestic violence situation."
Jayden believes children are not biased and will tell it how it is.
Their mother could not be more proud.
"But I'm very sad that they had to do what they did," she said.
"If I could rewind I wish it had never happened."
This post originally appeared on ABC News.


© 2017 Australian Broadcasting Corporation. All rights reserved. Read the ABC Disclaimer here. 
Thank you - just by clicking on this and other content on Mamamia, you are helping to fund education for some of the world's most disadvantaged girls.
Together with our commercial clients and charity partner Room to Read, Mamamia's goal is to be funding 1,000 girls in school each and every day, by June 2020.
Learn more here about our ongoing mission to make the world a better place for women and girls.