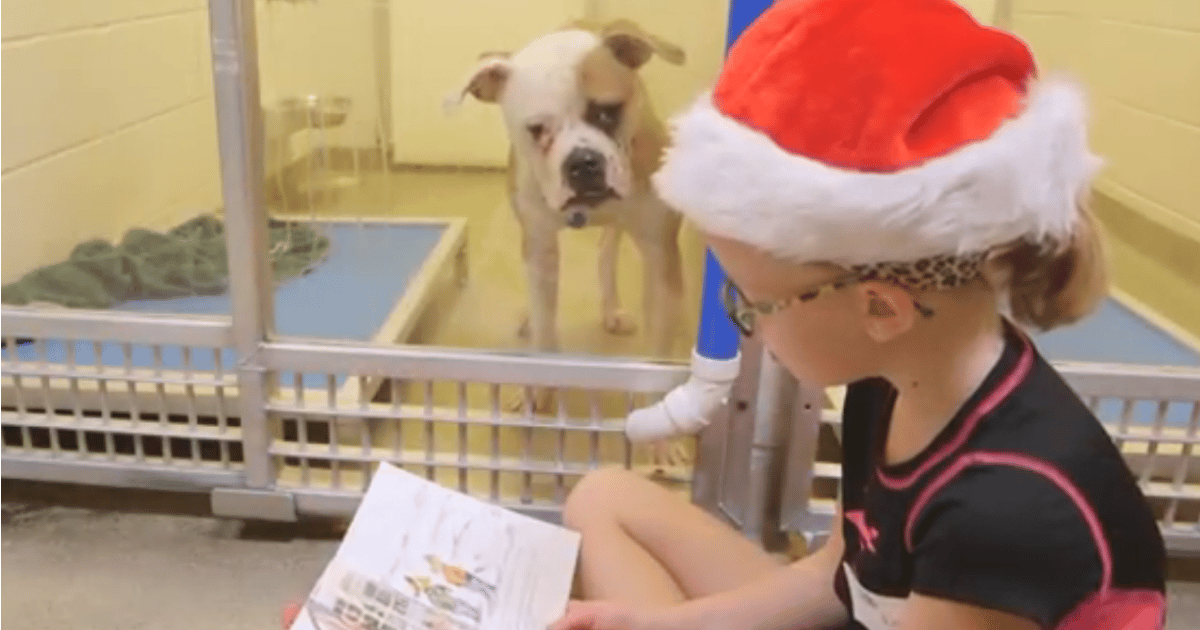 Thanks to a new program at the Humane Society of Missouri, children learning to read can practice their skills on timid shelter dogs to help them socialise.
Dubbed the Shelter Buddies Reading Program, the program is designed so that shy shelter dogs are not left to their own devices craving attention all day, but instead are gifted with the presence of a small human reading them stories.
The program also allows children learning to read the added benefit of reading without judgement or an inherent feeling of self-consciousness. Watch: Children read to the dogs. (Post continues after video.)
According to program director Jo Klepacki who spoke to The Dodo, the idea was born from a desire to help the dogs learn to socialise with humans before they were adopted.
"We wanted to help our shy and fearful dogs without forcing physical interaction with them to see the positive effect that could have on them,"she said.
"What this is also doing is to bring the animals to the front in case potential adopters come through. They are more likely to get adopted if they are approaching and interacting, rather than hiding in the back or cowering."
To ensure the dogs interact, the children can also pass treats to the dogs if they come to the front of the kennel, positively reinforcing the behaviour.