Proving that it's never to early to screw up your kids, the mother of a five-year-old girl has admitted to putting her daughter on a diet, saying, "it's for her own good."
Writing about her decision on popular parenting website Mumsnet on Wednesday, the anonymous parent known only as PurpleSky2, said that the decision was one that she made in a bid to help her daughter – who is within the healthy weight range for her current age and height – avoid taunting later in life.
"I don't want her to struggle with bullying etc and she is quite greedy," the UK mum wrote, adding, "She has a hearty appetite and loves food. It makes me sad to be stricter but it is for her own good."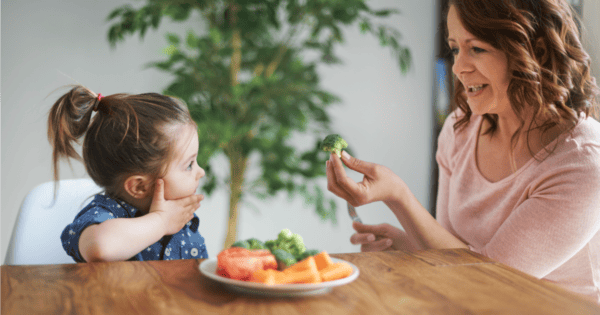 The mum referred to her daughter as "solid" before saying there was no fat on her body. Source: iStock. 
Seemingly unaware that fat girls can still make excellent human beings, the mother continued, "She is 5 next week and very tall 122cm. She weighs nearly 25kg (24.7kg on my scales). On then NHS (the UK's National Health Service) BMI calculator that is just about fine but in some of the others she is overweight. She looks solid - no fat on body but I would like to help her drop 1kg or stay static for rest of year," she continued.
Maybe not realising the disaster that's almost guaranteed to ensue from creating insecurity around the physicality of a girl from such a young age, the mother goes on, "I've started watching her diet a lot more and she has started school now so not with me constantly asking for food and I think school dinners are less than the hearty meals her private nursery gave and loved to feed her seconds."
Oh, phew! For a minute there we were worried a growing child would be given extra food to fuel them during a developmental growth stage in their life.
Diets are for adults to follow and break, not kids. Post continues...