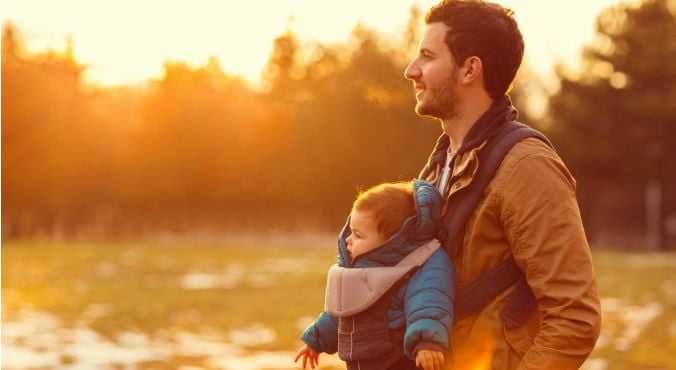 Image: iStock. 
"I just want my children to be happy." How many times have I heard parents say this The proclamation comes off as if it is wise and understanding.
But it gets worse!
There's the addition, "Know what I mean?"
Look if you are saying you don't want your children to grow up and be miserable… well, then, of course I know what you mean. What parent does?
But if you mean something like my only wish for my children is for them to be happy – then, no I don't know what you mean. In fact, I don't even believe you. I'm sure you want more than mere happiness for your child.
Watch: Ben Fordham talks about being a dad. (Post continues after video.) 
After all, there is so much more to want for your children than happiness.
Happiness is a fleeting emotion.
It can be derived from eating a cookie. It can be derived from watching a SpongeBob episode. It can be derived from getting a good score in a video game.
Now, I like a chocolate chip cookie, or just about any cookie for that matter, as much as the next person, but the moment I swallow the last delicious crumbs, the happiness is gone too.
Sure, I want my kids to be silly and enjoy the things that kids do. I want them to revel in their youth and find pleasure in the small things.
But, I don't want my children to just be happy.
After all, happiness can be selfish and harmful.
The drug addict might tell you the drugs make him/her happy, or at least, they did at one point. The thief may say robbing others makes him/her happy. The sloth who lies around doing nothing all day may say this lifestyle makes him/her happy.