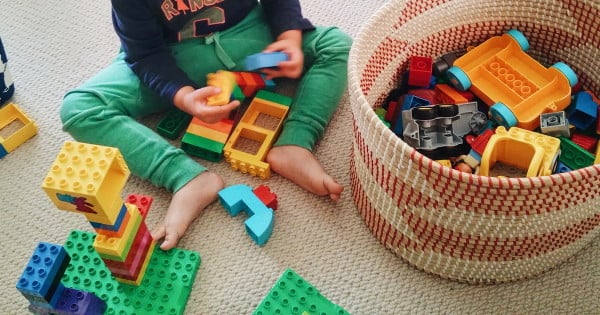 There are two things that people instantly notice about my toddler daughter, Emmy. The first is that she has an incredibly active imagination. The second is her fine motor skills. Just yesterday, Emmy unscrewed a pen and put it back together. She's only two. Yes, I was completely freaked out and considered hiding all of our pens until she's 21, in case she swallows any of the parts. But hey, it's also kind of clever!
It's a combination of nature and nurture that have made her this way. She's the daughter of a writer/comedian (her dad) and an artist/actress/writer (me), so it's no surprise that she's imaginative and artistic.
As for the nurture side of things, here are a few tips that have helped Emmy to develop into a curious, innovative and inspired creature. I can't wait to see what she creates in the future.
1. Give your child the bricks, not the castle.
It's tempting for me to just buy Emmy colourful, ready-made toys, like bright plastic doll's houses. But to truly encourage her creative skills, I love to give her the materials, rather than the finished product. I'd rather give her a blank piece of paper, instead of a colouring-in book, so that she can develop her own drawing and colouring skills, without restrictions.
This is why I would prefer to give Emmy Lego Duplo over an intricate and expensive princess castle, any day. With her Duplo building bricks, Emmy is free to create a horse's stable or an architectural masterpiece (here's hoping). And the adorable characters, animals and transport pieces that come with Duplo only encourage her creativity and learning even more.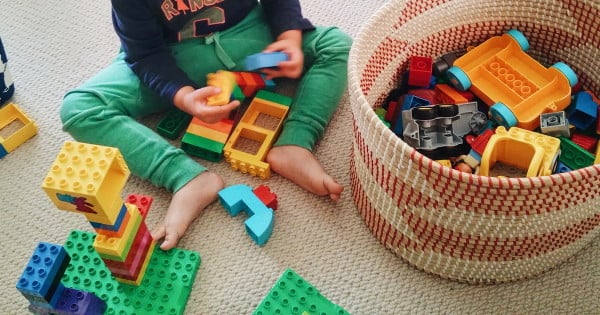 "To truly encourage her creative skills, I love to give her the materials". Image via iStock.
2. Allow your child to be messy, and develop an appreciation of texture.
Pamela Druckerman, author of French Children Don't Throw Food, says baking, "Teaches kids how to control themselves. With its orderly measuring and sequencing of ingredients, baking is a perfect lesson in patience."
From when Emmy was only a few months old, she's helped me bake biscuits and cakes. At six months old, she was digging her chubby hands into flour, rummaging through containers of oats, and experiencing sticky golden syrup – otherwise known as "baking ANZAC biscuits". Yes, it's messy, but ultimately, I'm introducing a playful element into the experience of cooking. She's learning about textures and patience through play.