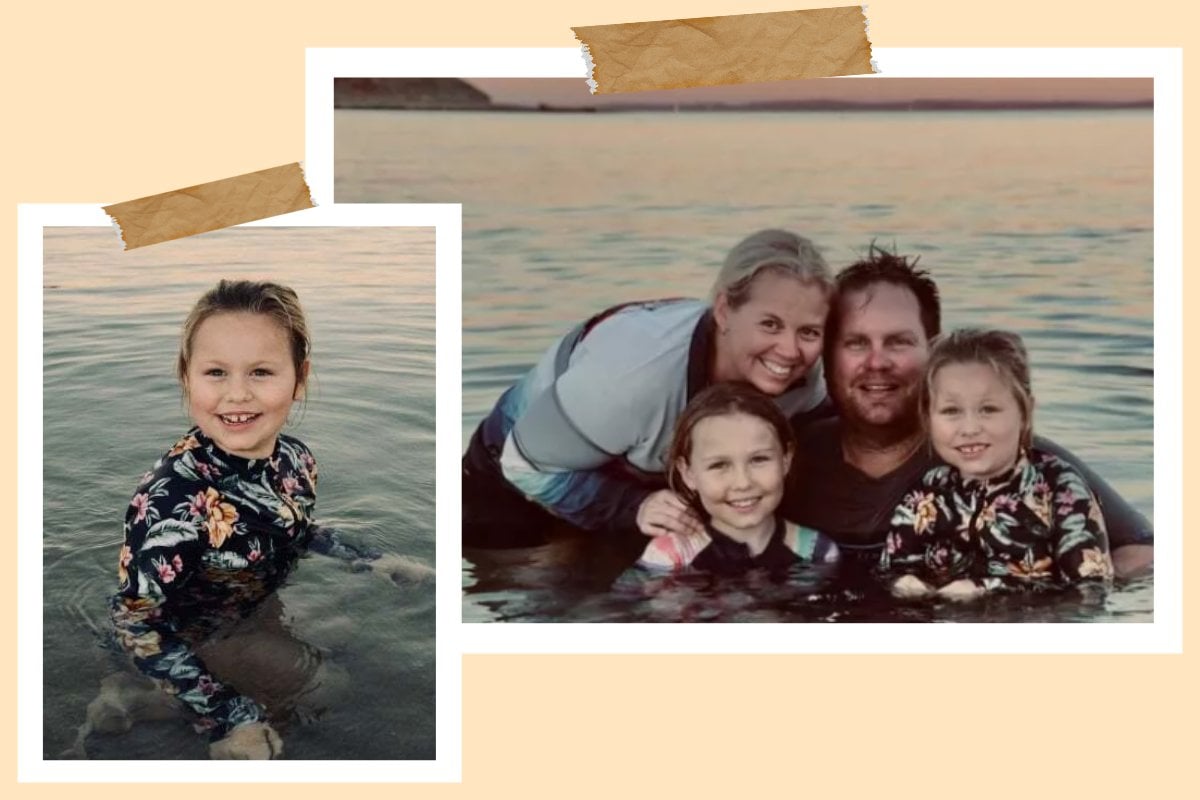 As a mum, how do you grapple news like that?      
"I don't think you ever do, to be honest. You learn to live with it a little easier. You learn to function a little bit better everyday."
There are many ups and downs to Amanda Gilpin's days, and this week has been "a really s****y one", she tells Mamamia. 
Even though we talk over Zoom, I can feel it weighing on her. Behind Amanda's kind smile, and occasional laugh, her eyes are heavy and glassy, and her face, taut with strain. 
This is the face of a mum whose child has been diagnosed with Childhood Dementia. 
The Realities of Childhood Dementia. Post continues after video.
The road to diagnosis was long – as it too often is for those with rare diseases. 
It was just over two years ago that Amanda and husband Craig noticed changes in their youngest daughter, Hollie. Now 7, she has a love for exploring nature, swimming and being with animals. But in her first year of school, her parents noticed she was slightly behind her peers – "nothing major, but something as simple as, if she was trying to cut in a straight line, she couldn't". 
And then there were issues with other basic motor skills and speech. Myoclonic muscle jerks followed, and bigger seizures that would see their little girl drop to the ground.
"She's injured herself several times, quite significantly as she hits things on the way down," tells Amanda. 
Amanda and Craig had Hollie's eyes examined, and her ears checked. There were many flights to Perth from their home in the remote Pilbara region, and stays at Ronald McDonald House. There were EEGs and MRIs and consultations with a GP, and a paediatrician and a neurologist.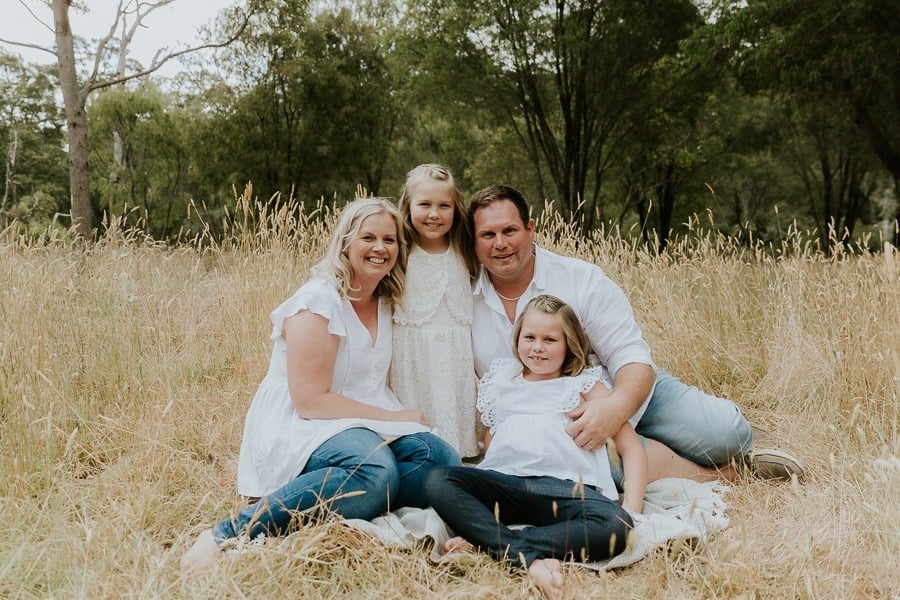 Amanda and Craig Gilpin, and their daughters Maddison, 9, and Hollie, 7. Image: Supplied.