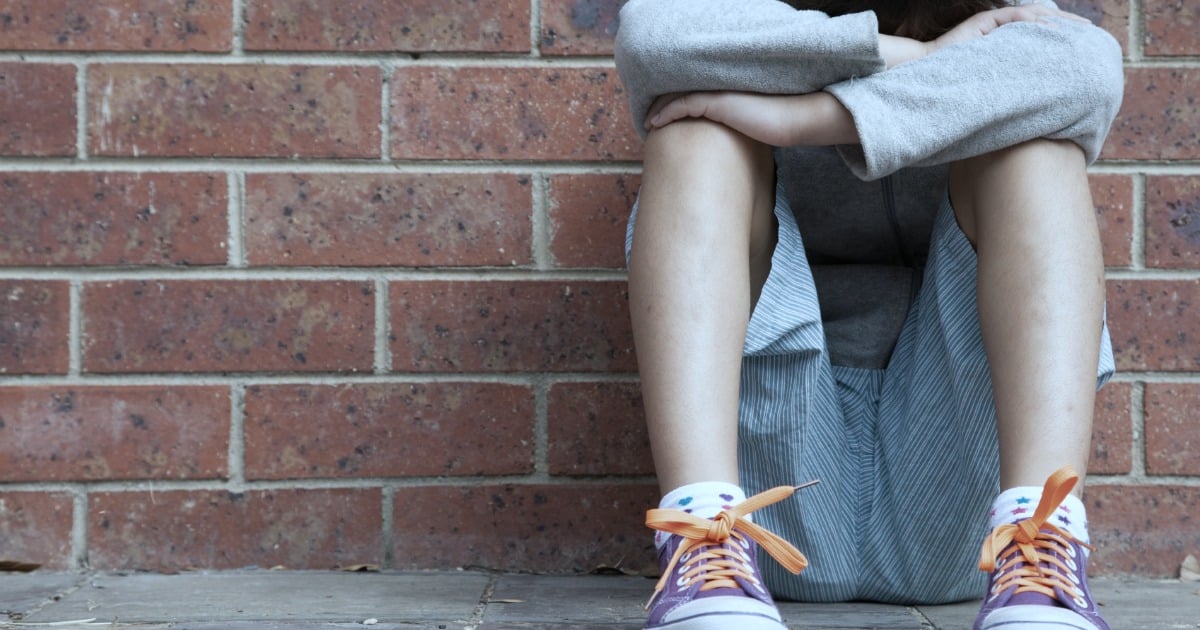 Just as the 'new kid' nerves seemed behind me, though, I came into contact with Tyler. Though he was also in my year, up until that point we hadn't had any interaction with one another.
Tyler was the youngest of four brothers, all of whom (aside from one had left the school for high school), occupied the older grades at my school.
Seen as the bad boys, the brothers would boost their primary school notoriety by boasting about their various out-of-school activities, which (if they were to be believed) ranged from spraying cars with graffiti and selling drugs to conducting the odd drive-by shooting.
Any adult who walked past whilst these boys were bragging about their exploits would probably have just laughed and dismissed their tales as bravado-laced bullshit, but as a child I was both scared and fascinated.
James (far right) with his two younger brothers. Image supplied.
To me, these guys were serious business and not to be messed with.
On one particular afternoon, with the school bell having just signaled to us that it was time to go home and watch some cartoons before getting stuck into our homework, I had just made my way outside of the classroom and was in the process of getting my school bag on to my back when I felt a tap on my right shoulder. I turned around and came face to face with Tyler.
Maybe he was looking for someone to kick the ball around with before our parents picked us up, I said to myself. Or was he was wanting to know if he could come over for a play date at my house soon?
With a level of cunning and callousness that no child of his eight years of age should ever been able to demonstrate, though, he then leaned in closer, and once he looked around to make sure no one was in earshot, calmly said in a hushed tone, 'I don't like you. I am going to kill you. Have a nice night.'
Watch this beautiful kids explain bullying. (Post continues after video.)