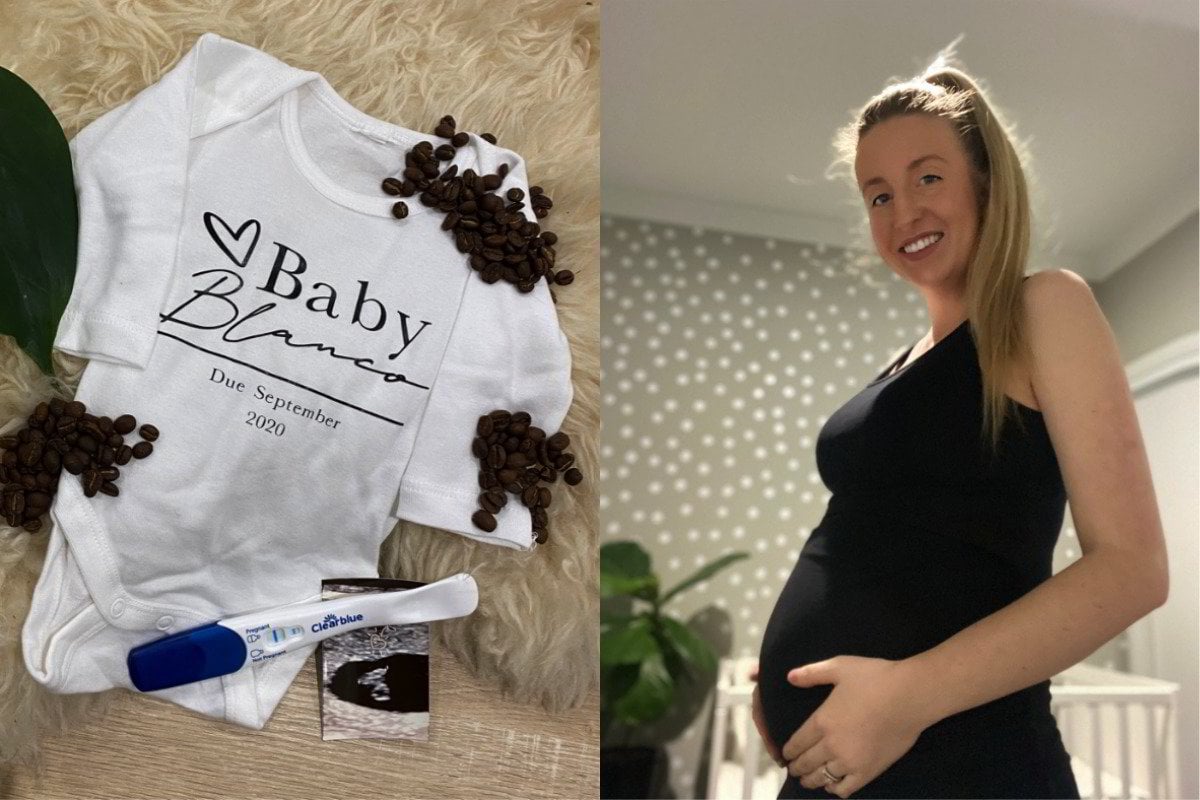 This year began like a dream for my little family. The news that we had conceived our first child came in early January. Both of us were in great jobs, we had big plans, and the excitement felt like it was growing by the day.
Soon to be a family of three, we were elated and couldn't wait to share the news with our close-knit circle of family and friends.
Flash forward to today and you wouldn't know that we were that same excited couple. Fear and an overall feeling of disempowerment have replaced the initial unwavering excitement.
Watch: Questions about childbirth, answered. Post continues below.
As I watched the experience of the pandemic globally, the hope I had held onto as the Australian COVID-19 case numbers dropped was 'at least we're in Australia'. For me, this translated to:
At least my partner will be with me in the hospital.
At least I won't have to wear a mask while I labour.
At least my family will be able to meet my new little baby when the time comes.
Unfortunately, from my lonely Melbourne lounge room, it feels like those hopes are being crushed today.