The below story is one mother's experience. For individual health advice, please consult your doctor.
I was a new mum besotted with my baby boy. At the same time I was overwhelmed by how much my life was changing, and harrowed daily by the confidence I was lacking in my ability as a mum and the feeling that with every decision I could fail my son, who is now six years old.
We had a rocky first three months, in and out of hospital with infections and respiratory problems and I was beyond the point of physical exhaustion, emotionally fragile and mentally depleted.
There was an angry rash on his face that I had noticed and then stopped noticing. Babies get rashes all the time, so I was told.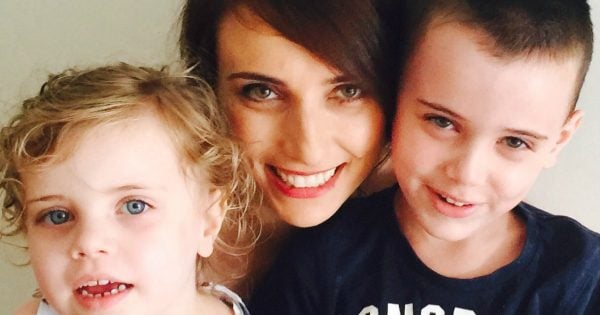 The rash was still staring back at me, but now angrier, and as if to spite me had started appearing on other parts of my baby's body. Behind his knees, on the underside of his wrists and on the inside of his elbows. 'It's eczema, use medicated cream and he'll grow out of it by his first birthday', so I was told.
But on his first birthday we were admitted to hospital with eczema covering over 75 per cent of his body. My baby boy was in pain, skin broken and bleeding, unable to sleep, barely able to open his eyes from the inflammation and crying constantly for help. What decision had I made that went so wrong and led to me failing my baby boy?
Adding to my guilt was that I was a health professional myself, a pharmacist with 10 years' experience, who should know better and be able to manage her son's chronic and severe skin condition. The guilt was piled on thick and I had a bucket load of tears to prove it.
Lying awake on my hospital pull-out parent chair I started researching eczema management and which natural ingredients have properties that could help to relieve my boy's pain.