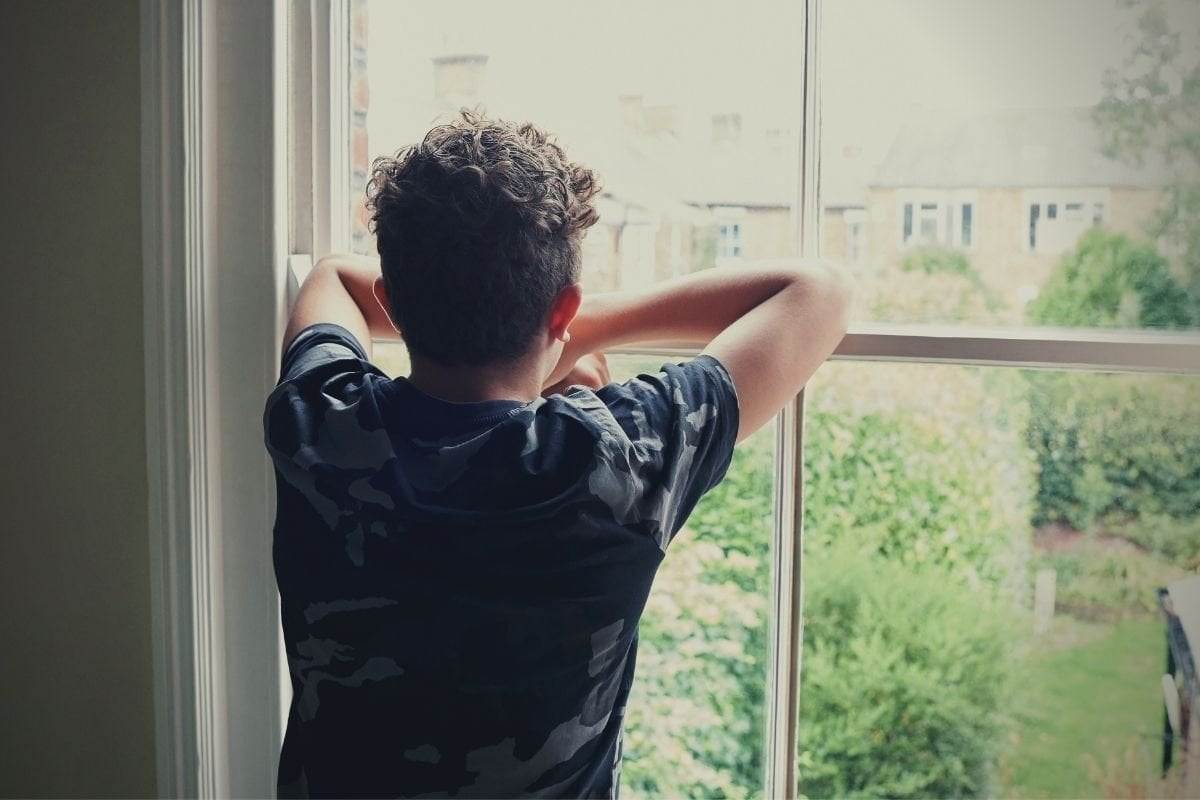 Esther* walks around her house tiptoeing on imaginary eggshells.
She's terrified of him. Constantly bracing herself for the next verbal attack. Keeping her eyes peeled for the fishing knife she knows is in his bedroom.
Will he try to push her again today? Will it be so hard she falls to the ground? Will he kick her? Or just put a hole in the wall? Will today turn into another fight?
Esther knows she is living with an abuser. She considers herself a victim of family violence. But she can't escape her perpetrator and run for safety like the helplines suggest. 
Because Esther's abuser is her 13-year-old son.
***
It's hard to love David*. 
He was such a wanted baby. Esther loved him unconditionally when he was little; constantly kissing him, loving him, mothering him. Their house was happy and safe. Her relationship with her husband, his father, was solid. He died suddenly two years ago and while he was always spared from their son's wrath, he too feared for his wife's safety.
"Esther, he's out to get you..." he'd warn.
Now it's just the two of them, and Esther finds it hard to even look at her son some days. Parts of her love him. Or want to love him. The instinct is to just love him through it all. 
But the other, more prominent feelings, are contempt, fear and ambivalence. 
"To be honest, I can't wait until he is 18. I'm wishing his life away. I wish he was moving out," Esther told Mamamia. "It's so sad to think that way. I don't want to think that way. I listen to other mums saying 'It'll be so sad when my kids move out' and I'm just thinking, God, bring it on. And I feel shit about it. You know? It makes me feel awful."
Esther's biggest fear is that her son will one day be one of the men on the news being led away in handcuffs while a newsreader tells of 'horrible injuries,' lamenting another woman killed by violence. And there she will be on the sidelines telling the police, "I warned you, and you did nothing."