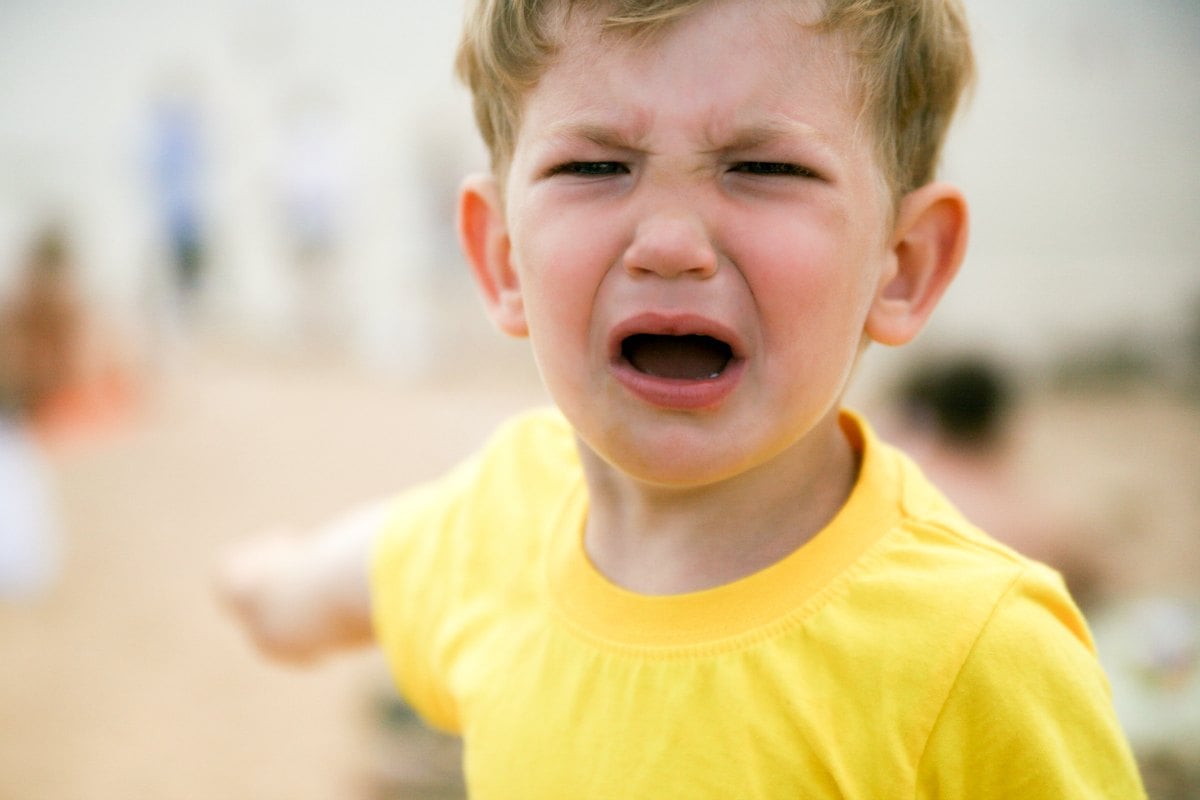 Parents, many of you know the drill.
You've picked up your darling cherub from school, and the second that car door closes, they 'disappear', morphing into a being which makes you wonder if they've suddenly been possessed by a demon.
You know I'm not exaggerating. Post-pick up behaviour can go from zero to Dear God what fresh hell is this in a second.
We tried to imagine what the world would look like if adults acted like children… it wasn't pretty. Post continues below.
From younger kids, there's tears, screaming, back-of-the-seat kicking… or, almost worse, from the older ones: deathly silence and/or angry grunting.
As you drive home, fondly remembering the time they were infants and couldn't speak, or daydreaming about ditching them 'for five minutes' on the side of the road, you wonder why this happens almost daily, and what you can do to help.
Well, we have some answers for you.
Your child might be experiencing After-School Restraint Collapse.
The term was coined by Canadian psychologist and parenting educator Andrea Loewen Nair in 2016. In an article which has since gone viral, Nair wrote that After-School Restraint Collapse (ASRC) is a real thing in many families – and more importantly, that it's manageable.
Hurrah!
Nair explains how ASRC happens:
"It takes a great deal of energy, mental motivation, emotional containment, and physical restraint to keep ourselves at our best while at work, or school, for other people.
"You conduct, orchestrate, produce, think, smile, keep things in your inside brain that you wish you could say out loud.
"After we've done that all day, we get to the point where we just don't have the energy to keep this restraint, and it feels like a big bubble that needs to burst."
Even adults can relate to that – but Nair adds the difference is we are (supposedly) more mature when it comes to dealing with those overwhelming feelings than our children.