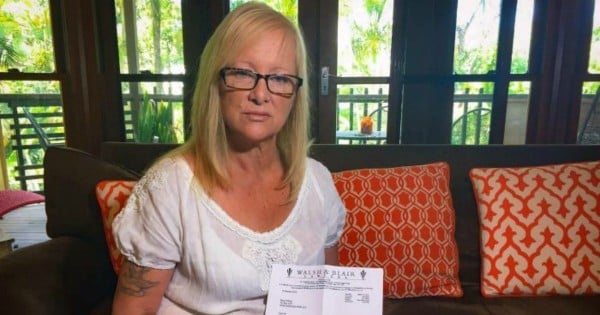 The Catholic Church is in damage control after one of its lawyers demanded that a child sex abuse survivor repay an out-of-court settlement because she spoke to the media about her case.
Lawyers for the Diocese of Wagga Wagga also sought a public apology from the woman for "untruths" she told to the local newspaper.
But after being contacted by the ABC yesterday, the Bishop of Wagga Wagga said he did not instruct the lawyer to make the demands and he would not be pursuing abuse survivor Gina Swannell for the money.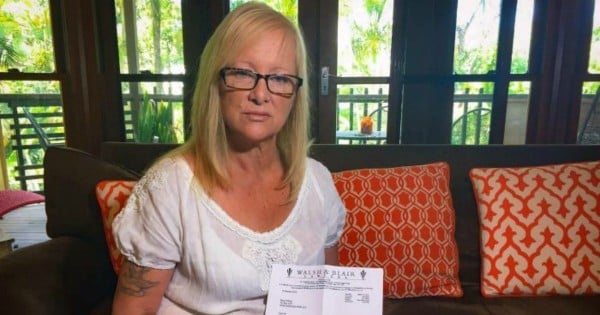 Ms Swannell said she was repeatedly abused by a priest when she was just six years old at a church in Urana, west of Wagga Wagga.
At the time, she was a boarder at the nearby St Francis Xavier school.
Ms Swannell was one of the original campaigners for the Royal Commission into Institutional Responses to Child Sexual Abuse. In 2013, she was one of the first to give evidence to the commission in private hearings.
She later decided to sue the church and the order of nuns which ran the school, the Presentation Sisters, in the NSW Supreme Court.
She alleged the late Father Charles Holdsworth sexually abused her eight or nine times in the confessional box of St Fiacre's Church, Urana.
In November, after an interview with the ABC about the church's refusal to mediate with her, she received an out-of-court settlement.
Last week, Ms Swannell spoke again to the ABC and The Daily Advertiser in Wagga Wagga about the settlement.
Days later she received a letter from a lawyer for the Diocese of Wagga Wagga, who branded her comments to the newspaper as "complete rubbish" and demanded the settlement money back.
In the letter, Tim Abbott from Walsh and Blair lawyers stated: "Your client has clearly breached the nondisclosure condition and [we] therefore request that she return the settlement funds within seven days."
Mr Abbott went on to say:
"We also note that your client has communicated untruths to the newspaper including comments such as: that she launched legal action against the Wagga Catholic Diocese (which it did not);
"That the church awarded her damage (which it did not);
"She had to fight to the death they were so competitive (untrue);
"That she would never have even got mediation if it wasn't for the media pressure from the ABC and The Wagga Daily Advertiser (complete rubbish);
"That at the mediation she had to 'stare down 14 church barristers in the marathon mediation session' (grossly untrue given the church was only represented by the writer and the mediation took place over a period of about three hours)."
Mr Abbott concluded: "We expect apart from return to the settlement funds that your client publicly apologises to the diocese for the untruths set out above."