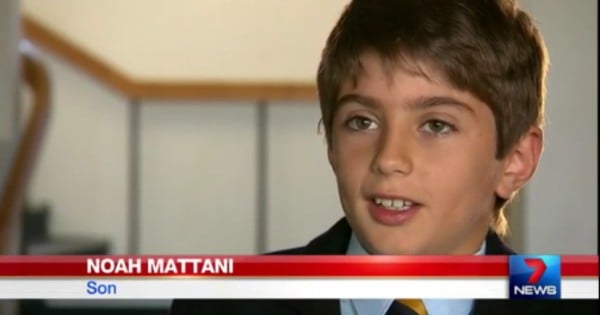 A heroic nine-year-old has received a bravery award for calmly calling triple-0 after his mother suffered a stroke whilst driving him to swimming lessons.
Noah Mattani received the 'Triple Zero Hero' award on Tuesday for his action under pressure when his mother, Nicole, suddenly pulled the car over after she began feeling seriously unwell.
The couple from Northbridge on Sydney's North shore pulled haphazardly on the side of Deepwater Road at around 5:40 pm last October.
Mattani was able to guide triple-0 operators to their location as well as help diagnose his mother's illness as being symptomatic of a stroke.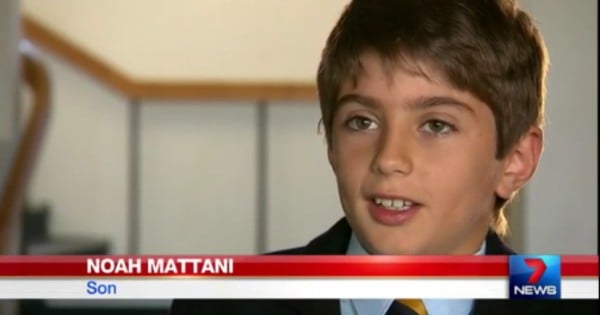 The recorded conversations reveal his frightened yet calm response as a triple zero operator asks him to talk her through his mother's symptoms.
"Can you ask mum to smile for me?" The operator said.
"And can you tell me if it's a normal smile or not?"
Mattani then responds in a quiet tone.
"Not really," he said.