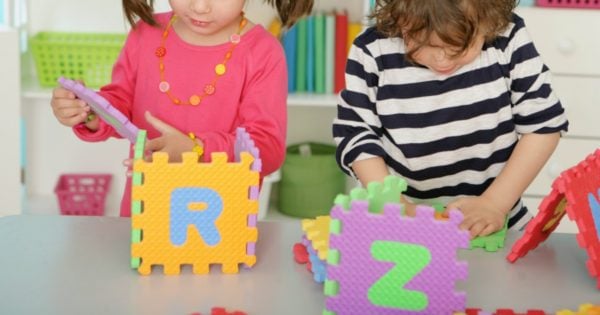 My daughter's favourite dress at the moment is green with checks. It hangs past her knees and has a neat little zip up pocket on the left hand side. It's difficult to get her to take it off, no matter how I nag and plead, but she is adamant.
She's starting big school next year and she is going to wear her new school uniform as much as possible.
She wants to show the world that she's a big girl now, all grown up in her new uniform.
She is ready.
I'm just not sure I am.
You'd think after going through it twice with my now six and eight year olds I'd have that whole starting school regime down pat. You'd think I'd be ready the third time around… but I'm not sure you ever are.
What I do know is that it pays to be prepared – and that's not just making sure you've got the right amount of school uniforms.
1. Have I taught her enough?
I want my daughter to be ready to learn.
While I don't expect her to be able to read or write, I do know that there are certain things she needs to know and others that it helps if she has a bit of a handle on.
I want her to be able to recognise – and hopefully write – her own name. I want her to be able to count and know the alphabet and I want her to be able to understand and follow instructions.